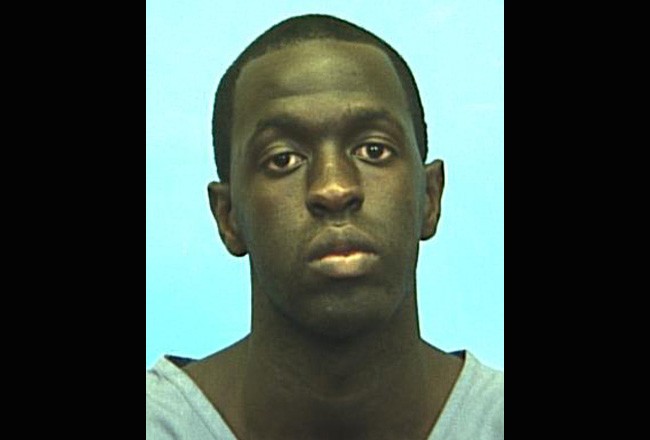 Continuing to grapple with decades-long sentences for juveniles who commit serious crimes, a divided state appeals court refused Monday to order a new sentence for a man serving 45 years in prison for crimes he committed at age 15.
The ruling by the 1st District Court of Appeals came five years after the U.S. Supreme Court, in a case known as Graham v. Florida, banned life sentences without a "meaningful opportunity" for release for juveniles convicted of non-homicide crimes. That Supreme Court decision helped touch off years of litigation and a 2014 state law that revamped juvenile sentencing.
The inmate in Monday's ruling, Thomas Kelsey, was sentenced in March 2010 in Duval County to two life sentences and 25 years in prison after being convicted on two counts of sexual battery, armed robbery and armed burglary with an assault or battery. The crimes occurred in 2002, when Kelsey was 15.
The U.S. Supreme Court decision in the Graham case, which came after Kelsey received the life sentences, led to him being re-sentenced in 2014 to 45 years in prison for each crime, with the sentences running simultaneously. In the appeal decided Monday, Kelsey sought another re-sentencing based on Florida Supreme Court rulings and the 2014 juvenile-sentencing law.
A three-judge panel of the appeals court, in a 2-1 ruling, rejected the request, though it also asked the Florida Supreme Court to take up the issue.
"Our precedents have not held that a 45-year sentence for a non-homicide is a de facto life term to which Graham applies; nor has our Supreme Court," said the majority opinion by appeals-court judges Scott Makar and Thomas Winokur. "We are thereby constrained to affirm in this case, but recognizing the need for clarity on this category of Graham cases certify the following question as one of great public importance: Whether a defendant whose initial sentence for a nonhomicide crime violates Graham v. Florida, and who is resentenced to concurrent forty-five year terms, is entitled to a new resentencing under the framework established in chapter 2014–220, Laws of Florida?"
The U.S. Supreme Court's decision in the Graham case and in a 2012 case dealing with juveniles convicted of committing murders were based on arguments that life sentences for juveniles violate Eighth Amendment protections against cruel and unusual punishment. The 2014 state law attempted to address the fallout from the U.S. Supreme Court rulings by setting new sentencing guidelines.
Appeals-court Judge Robert Benton, in a dissenting opinion Monday, wrote that Kelsey "was sentenced in 2010 to life in prison without parole for nonhomicide offenses he committed as a juvenile in 2002. These sentences violated the prohibition later handed down in Graham v. Florida." Under that law, he wrote that Kelsey is entitled to a review of his 45-year sentence after 20 years in prison. Also, Kelsey would be entitled to another review 10 years after that if the 45-year-sentence had not changed. "After the original sentences were vacated, appellant was resentenced in 2014 to concurrent 45-year sentences. The resentencing that took place in the wake of Graham, while not the equivalent of life in prison, did not conform to the new juvenile sentencing legislation."
"The majority opinion makes much of the fact the concurrent 45-year sentences Kelsey received for non-homicide offenses on re-sentencing are not the life sentences that Graham condemned," Benton wrote. "Even so, appellant (Kelsey) is entitled to a review of his concurrent 45-year sentences pursuant (to the 2014 law)."
Kelsey, now 28, is an inmate at Jefferson Correctional Institution, according to the state Department of Corrections website. See the full opinion below.
–Jim Saunders, News Service of Florida, and FlaglerLive

Kelsey v. Florida: The Full opinion.