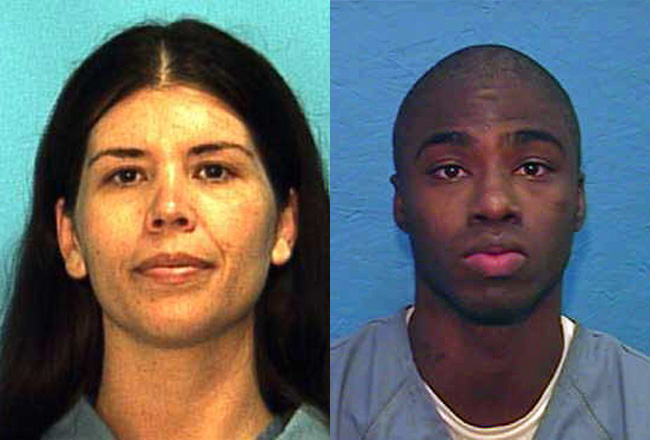 The Florida Supreme Court on Thursday heard arguments in a debate about sentencing for juveniles convicted of first-degree murder.
Pointing to a 2012 U.S. Supreme Court ruling, two inmates who are serving life in prison for murders they committed as juveniles are challenging their sentences.
The ruling, in a case known as Miller v. Alabama, banned mandatory life sentences for juveniles convicted of murder. Juveniles can still face life sentences in such cases, but judges must weigh criteria such as the offenders' maturity and the nature of the crimes before imposing that sentence.
On Thursday, attorneys for Rebecca Lee Falcon and Anthony Duwayne Horsley argued that the ruling — and a new state law that carries it out — should apply retroactively to their clients, giving them the possibility of release.
The session was lively, with most of the Florida justices' questions directed at what the Legislature intended by passing the new law. An underpinning of the Miller ruling was that juveniles are different from adults and function at different stages of brain development, so that a life sentence without the possibility of parole violates the Eighth Amendment ban on cruel and unusual punishment.
"The question becomes, 'What should the remedy be?'" said Karen Gottlieb, Falcon's attorney. "The ultimate issue is how this court can best vindicate Eighth Amendment rights that are required under the Miller decision while at the same time doing as little violence as possible to the legislative intent."
Lawmakers this spring approved new juvenile sentencing guidelines that went into effect July 1 in response to Miller and to a 2010 U.S. Supreme Court ruling in a case known as Graham v. Florida.
The Miller and Graham rulings have spawned legal questions in Florida courts since the Graham ruling was handed down. It took lawmakers that long to agree on the sentencing guidelines, but this year — reluctant to leave it to courts to decide on a case-by-case basis — did so unanimously.
"That's almost unheard of," Justice Barbara Pariente said. "It's the entire Legislature saying, after lots of hearings, 'We think this is both good from a policy point of view as well as faithful to Miller.' "
Under the new law, a juvenile convicted of a murder classified as a capital felony could be sentenced to life in prison after a hearing to determine whether such a sentence is appropriate. If a judge finds that a life sentence is not appropriate, the juvenile would be sentenced to at least 35 years. Also, juveniles convicted in such cases would be entitled to reviews after 25 years.
Falcon is serving a life sentence for a 1997 murder in Bay County, when she was 15. That murder was committed in the course of a botched robbery. Horsley, whose case was heard Thursday with Falcon's case, was convicted of first-degree murder in the 2006 shooting death of a convenience-store owner in Brevard County. He was 17 at the time of the murder.
Horsley was initially sentenced to life in prison without parole, but he argued on appeal that the Miller ruling made that sentence unconstitutional. Florida's 5th District Court of Appeal later changed the sentence to life in prison with the possibility of parole after 25 years. That prompted the case to go to the state Supreme Court.
On Thursday, Assistant Attorney General Kellie Nielan argued that a life sentence does not violate the Constitution if it includes the option of parole.
But Justice Ricky Polston said that would create new questions, due to Florida abolishing parole decades ago on new crimes. A commission still hears cases from before the time parole was abolished.
"If there's no parole, are you asking this court to order the parole commission to hear these cases even though we don't have the power of the purse?" Polston asked. "We can't give them the money or authorization to do this. Are you asking us to — from the bench — require a branch of government to enact the parole commission that's been abolished?"
"I'm asking this court to follow precedent," Nielan said. "I understand that we have to fashion a remedy for this."
But while the new law was designed to bring Florida into compliance with the U.S. Supreme Court rulings, it doesn't mention retroactivity.
And in July, when the Florida Supreme Court asked attorneys representing juvenile offenders to weigh in on the new law, Senate Criminal and Civil Justice Appropriations Chairman Rob Bradley, the Senate sponsor, said it was not intended to address retroactivity.
"We were simply looking at a statutory scheme that was clearly unconstitutional," the Fleming Island Republican told The News Service of Florida. "We were looking at two United States Supreme Court decisions that set forth certain parameters, and we developed a sentencing framework that complied with those two decisions. As far as how that applied individually to individual defendants, we'll leave that to the court system."
–Margie Menzel, News Service of Florida