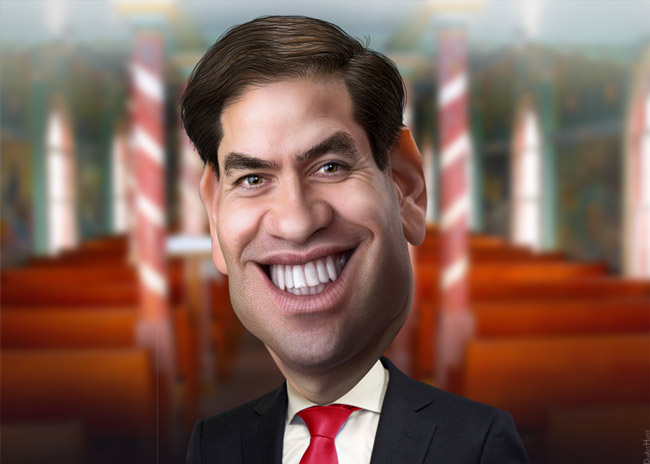 By Mark Ferrulo
In an inexplicable act of flip-flopping, Sen. Marco Rubio, R-Fla., has decided to block President Barack Obama's nomination of Miami-Dade County Circuit Court Judge William Thomas to a seat on the federal bench for the Southern District of Florida.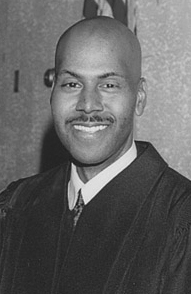 Political obstructionism in Washington is hardly newsworthy, but this is an extraordinary case.
You see, Rubio recommended Thomas to Obama in the first place. He sent a letter of recommendation to the White House last year. Now that the president has nominated Thomas, Rubio has decided to oppose him.
Rubio is apparently so determined to placate the Tea Party wing of his party and obstruct Obama at every turn that he'll even obstruct himself to do it, regardless of how Floridians are affected.
If confirmed, Thomas would become the first openly gay black federal judge, adding needed diversity to the Southern District Court. Thomas grew up in a low-income family of 10 children and rose to be regarded as one of the hardest-working, most competent judges on the Miami-Dade criminal court.
He was endorsed by the American Bar Association, and he is supported by the Dade County Police Benevolent Association, the Broward County Police Benevolent Association and the League of Prosecutors.

Despite Thomas' unassailable qualifications, overwhelming support from non-partisan legal experts and a recommendation by Florida's Federal Judicial Nominating Commission, Rubio is still refusing to let the nomination go forward for a vote in the Senate Judiciary Committee.
Rubio's reckless obstructionism is nothing new. Since Obama took office, Senate Republicans have played politics with our judicial system, delaying the confirmation of numerous judicial nominees.
In addition to the seat for which Thomas has been nominated, there are three other vacancies on Florida's district courts, with two more expected next year. In addition, Judge Rosemary Barkett, whom Bill Clinton appointed to the 11th U.S. Circuit Court of Appeals in 1994, stepped down on Sept. 30. That makes seven vacancies for Florida's senators to help fill.
We all know Congress is dysfunctional, but Rubio and his GOP colleagues apparently want to undermine the effectiveness of the judicial branch as well. Rubio and other Senate Republicans would rather obstruct for obstruction's sake than actually put fair, diverse and qualified judges on the bench. Our federal courts hear cases on many issues, including Social Security benefits, immigration, employment issues and civil liberties.
An aide says Rubio has concerns about Thomas' "willingness to impose appropriate criminal sentences." Thomas has presided over more than 300 cases that have gone to verdict. His endorsement from law enforcement, prosecutors and even previously from Rubio himself, however, would suggest that the senator's newfound opposition has more to do with politics than court rulings.
The seat in the Southern District has been empty for nearly 600 days. During this time, cases have backed up, making it harder for Floridians to access their courts. Floridians deserve to have their courts working at full capacity.
It's time for Rubio to kick off his flip-flops, roll up his sleeves and get to work ensuring that Thomas gets a simple yes or no vote.

Mark Ferrulo is the executive director of Progress Florida.