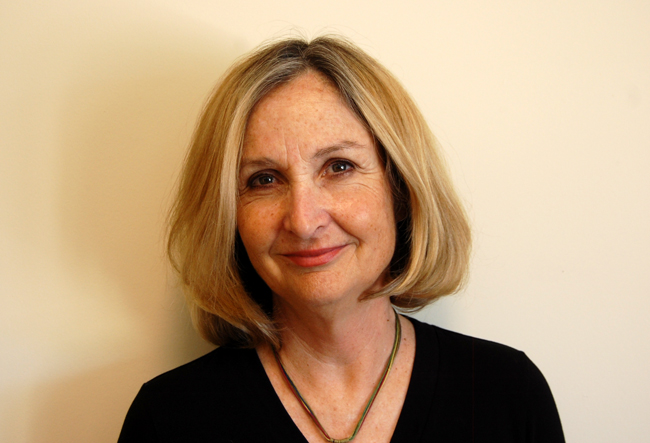 Flagler County Judge Sharon Atack has been on the bench since Feb. 13, 1995, when, appointed by Gov. Lawton Chiles, she began filling out the 21 months left on her late husband William Atack's term. She was elected to the position in 1996, and has been re-elected twice since. Earlier today, Atack, 65, announced that she would not run in November.
"I have just gotten to that age where I didn't think I would want to work for another six-year term. It just is that time in life," Atack said, citing personal reasons and, in part, the changing nature of the job. The job has gotten a lot busier, a lot harder. The number of cases increase every year," she said. "That might be part of it."
Flagler County has two circuit judges and one county judge. It was certified for an additional circuit judge several years ago and a county judge last year. In other words, the judicial system recognizes the need for more judges. But the Legislature is not appropriating the money necessary to make good on the certification, leaving existing judges to share the mounting burdens.
"In the past few years with the recession, in county court, there are many, many cases of people who really had never seen the inside of a courtroom before. They're in county court because they haven't been able to pay their credit card bills or because they can't pay their homeowner association fees, and there's just a lot of cases like that I think that the economy has directly affected the court system in that way. Then on the criminal side of course we've seen an increase in shoplifting and cases involving domestic violence. I think there's a lot of pressure on families, economic pressures, that in some cases result in those kinds of things. So it's not a happy place."
Atack will retire on Jan. 7, 2013. The retirement means that a Flagler County judgeship will open for the second time in two years, likely drawing a large number of candidates. Circuit Judge Kim Hammond's retirement at the end of 2010 drew six candidates, all men, with Dennis Craig winning the election.
"I bet you're going to see a woman running in this race—at least one. I think there's going to be a lot of people who run," Atack said. She hopes to return as a senior judge once the required year away from the bench has elapsed.
"It's a well-deserved time off," said Barbara Revels, a long-time friend of Atack's who chairs the Flagler County Commission. Revels, a Realtor, had helped the Atacks find a home when they moved to Flagler Beach, and ran William Atack's campaign for the judgeship. "She saw herself staying a lot longer but it was a personal decision. I don't think I've ever known someone who takes that type of responsibility as seriously as she does, sometimes to her own detriment. It will be a huge loss to the county."
Flagler County Circuit Judge Raul Zambrano has been working with Atack for several years. "I'm both heartbroken and happy for her, she's such a wonderful person, has been a great colleague and I just loved to be around her and talk to her. I'll sincerely miss her," Zambrano said. He described her temperament as "very even-keeled, very conscientious, very sensitive to people's needs, fully aware that most of the people who come before her will probably never come back before her. County court is very different from circuit court, but you know the case load has become almost overwhelming."
Atack is originally from Brooklyn. She's been in Flagler for 34 years.  She'd graduated from the College of William and Mary in Williamsburg, Va., and served two years as a VISTA volunteer before enrolling at the University of Florida Law School in 1970, one of just 10 women enrolled there at the time, when the place had yet to build a ladies' room. She was a public defender in the Volusia office for seven years—where, as a female and twice-pregnant lawyer, she sustained the usual degradations and humiliations from male colleagues and judges not yet past the Neanderthal stage of gender bias. She then worked in private practice with Irwin Connelly, who had been an assistant public defender in Flagler County. She was 47 when she took over the position her husband, who died of cancer, had held for 14 years. In essence, the seat will have been held by an Atack for 32 years by the time Sharon Atack retires in exactly a year.
As Flagler County's only county court judge, Atack heard civil, criminal, traffic, juvenile delinquency and family court cases.  "Judge Atack is a very special judge and will be missed. She has been a part of the tremendous growth of Flagler County over the years," said Chief Judge William A. Parsons. "We appreciate her dedication to the Flagler County community, her professionalism, her can-do attitude and collegiality – which will be hard to replace. We wish her well in the future."
Atack summed up her tenure this way: "It's a wonderful job, probably the best job in the circuit, and I've really enjoyed every day. Every day is different. I'm going to miss the people I work with,. And of course I'm going to miss the stimulation of the job."