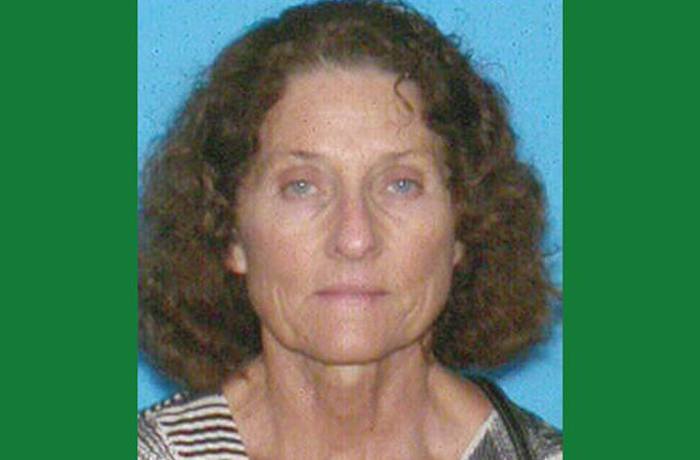 Joy McClure had been "extremely distraught," according to investigators, since she lost her son Cory McClure, 25, to suicide last January in Palm Coast. Around noon today, what investigators believe to be Joy McClure was found dead of an apparent suicide in the woods around the K-Section, after going missing more than a week.
The Flagler County Sheriff's Office publicly reported McClure missing on Saturday. The Palm Coast resident had last been heard of at her Kashmir Trail home on Sept. 12. A friend reported McClure missing on Sept. 18.
Hours after the sheriff's office posted the missing-person alert on its Facebook page, deputies forced entry into McClure's home at 29 Kashmir. They found letters to her daughter and grandchildren. The letter to her grandchildren ended with one word: "Goodbye."
They also found a Last Will and Testament, and instructions as to how to deal with the various items McClure was leaving behind. "Due to the extreme stress and pain Joy had been enduring as of late, and the condition of the house, along with the letters found, Joy is considered Missing/Endangered," a sheriff's report concluded late Saturday evening.
All local hospitals were checked. Flagler County Fire Flight, the emergency helicopter, was not launched to search the woods "Due to the thickness of the brush behind the residence," the report states, "as they would not have been likely to locate Joy even if she was in the wooded area."
Deputies were left to a ground search alone. Because of what they'd found in McClure's home, they contacted the St. Johns County Sheriff's Office to request its cadaver dog. But the whole region's handlers of such dogs were getting training in Georgia, so the sheriff's office had to seek one from Brevard.
By then the deputies had also determined from phone pinging records that McClure's last location had been on Sept. 16, behind her house, somewhere in a 5,000-foot range between the K and Z sections. After detectives responded to the scene, "all indications point[ed] towards a suicide attempt," the sheriff's report stated last night.
This afternoon, the search led to a body in that area, and the sheriff's office determined it was McClure: "Human remains were located in a heavily wooded area, north of Kashmir Trl. The remains are consistent with those of Joy McClure," a sheriff's spokesperson said in an email, echoing the text of an update to the sheriff's Facebook page. "The cause of death appears to be self-Inflicted. The investigation is ongoing, but search efforts have ceased."
There had been rumors and speculation on social media that McClure had been the target of foul play. Det. Augustin Rodriguez sought to dispel those rumors. "I don't want anybody thinking that there is a danger to the public," he said. "Investigators are confident that this was a self-inflicted cause of death." Speaking with family and friends, investigators found that McClure had been extremely distraught since January, when her son, Cory McClure, took his own life. He was 25.
"Personal items recovered there in a backpack that were clearly hers, like a business card and a photograph of her and her son," pointed at Joy McClure's identity, the detective said, though she is believed to have been in the woods for at least a week. "The proximity to the residence and the photographs were the indicators that are putting us at 99.9 percent, but again, it's not 100."
An official cause of death in Joy McClure's case will await the medical examiner's determination, but a firearm was recovered in the area.
Deputies conducting the search eventually found a trail in the woods, and St. Johns contributed a scent-trained bloodhound, though it's not clear to what extent, if any, the dog was instrumental in the search.
A neighbor told deputies that when the neighbor last saw McClure, at least a week ago, she said she was going away for a while, and not to worry. But neighbors knew her to have been ill and unable to get out of bed for a few days.