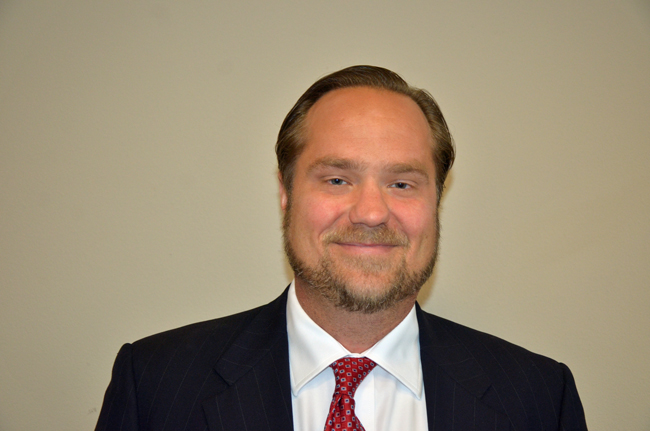 Josh Davis, a former assistant state prosecutor and candidate for county judge, has resigned as manager of criminal courts for Flagler County Clerk of Courts Gail Wadsworth and will soon be opening his own legal practice in Palm Coast.
Davis, 36, was one of seven candidates for the judgeship, a race eventually won by Melissa Moore Stens. Davis had held the $50,000-a-year position roughly six months, taking it shortly after his bid for the judgeship, and after resigning his post as assistant state attorney, where he specialized in felony and juvenile trial cases, and was a felony intake attorney.
When he took the job Wadsworth offered, it appeared that Davis could be in line for higher office there, assuming the lines of succession were to follow their presumed course: Wadsworth will not be running again, and it is widely presumed that her deputy, Tom Bexley, will run to replace her, opening his position (assuming he wins).
"That kind of exposure and his education could have lifted him possibly to a manager of all court types," Wadsworth said of Davis, "or we used to have a position called director of courts that we don't have anymore, because criminal court is so different from civil court, but that's up to my successor."
"I wanted to give it a shot because I really like Tom, and I like Gail," Davis said. "It sounded like something that could turn into something, but as my employment grew longer it turns out that if you're a deputy clerk, you're actually prevented from practicing law."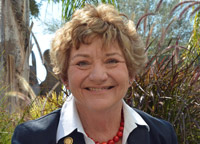 And in the end, that's what Davis wants to do. "The longer I was there the more I realized I went to law school to be an attorney." Davis holds a law degree from Florida Agricultural & Mechanical University.
He resigned on Friday with a brief note to Wadsworth.
"Awesome young man," Wadsworth said of Davis Tuesday. "I just think somebody who has practiced law and stood in front of a bench would much rather be the attorney than be the person prepping for attorneys. He was an asset, but you have to follow your own heart, and I wondered if that wouldn't come. I think it was very difficult for him not to be the attorney but be in a clerk's role. Because a clerk can't give any form of legal advice."
Wadsworth recalled a time at the beginning of Davis's tenure when she checked with the legal counsel for the clerks' association in Tallahassee whether her employees could practice law. The verdict was a strict No. "And I watched Josh's face fall when he heard that," Wadsworth said. Asked if that led to any tensions on the job, Wadsworth said: "I don't know, he didn't say so, OI hope not. I thought I had a really good relationship with Josh," but. The clerk added, she knew that at some point he would be missing practicing law.
Wadsworth has been working on the position's job description—the job oversees the functions of criminal court clerks—and will be posting it later this week.
Davis himself has been at work setting up his own firm., which will be called Davis Law. Before his tenure at the State Attorney's Office, Davis was an assistant public defender, and has also been a senior attorney in the guardian ad litem program—which protects the rights of children—where he became familiar with family law. He is married and is father to three young girls.
"I've yet to be able to hand out a card and say this is me, I can help you out, I can treat you like a person and help you with any problem you have, and if you need help you can give me a call," Davis said of his coming career as an independent attorney. "I am terrified and just extremely excited all wrapped into one because I've always wanted to do this, and now the stars have just kind of aligned."