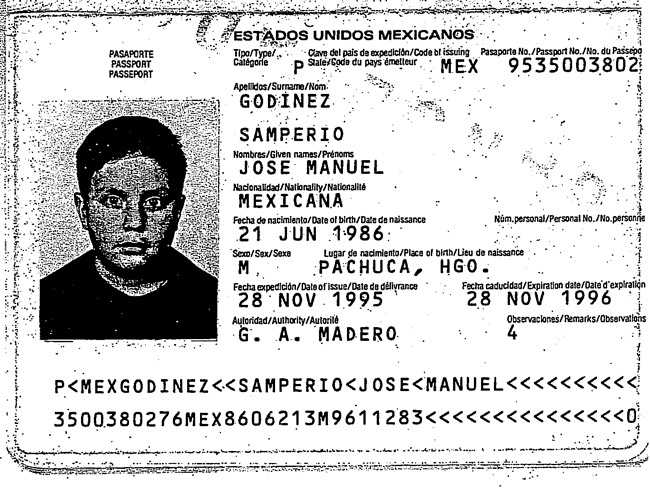 A skeptical Florida Supreme Court on Tuesday said it may be powerless to let an undocumented immigrant practice law in the state despite recent moves by federal officials to allow immigrants brought to the country as children pathway to permanent status in the United States.
In a case that has drawn national attention, the Florida Board of Bar Examiners has asked the state's highest court to weigh in on whether it should waive its rules, set up in 2008, and allow Jose Godinez-Samperio to be accepted as a member despite the fact that he is currently illegally residing in the country.
An undocumented immigrant who came – on a legal visa – with his parents to the U.S. when he was nine, Godinez-Samperio passed the bar exam last year but has not yet been admitted. The board of bar examiners has asked the Florida Supreme Court for guidance.
His attorney, former American Bar Association President Sandy D'Alemberte, said Godinez-Samperio was a model student and citizen, an Eagle Scout who has satisfied all other requirements and is now going through the process of gaining the ability to work legally in the U.S.
"We are not asking this court to act contrary to federal law, we're asking this court to act under its own authority to admit someone who is duly qualified," D'Alemberte said.
But justices said they may not have the authority to do so, given that federal law appears to prohibit non-citizens from being able to gain licenses.
"Doesn't this court have the obligation to follow the federal law that is applicable?" Justice Charles Canady asked . "And hasn't the Department of Justice taken the position that that federal law would preclude the issuance of a license to practice law in circumstances such as those before us?"
Godinez-Samperio came to the United States legally from Mexico. But his parents, his father a veterinarian and his mother a dentist in Mexico, let their visas lapse and never left the Tampa Bay area. His father took jobs as a farm hand and his mother worked in a factory. He attended public schools in the Tampa area, graduating at the top of his high school class.
After completing his undergraduate studies at New College in Sarasota, Godinez-Samperio was accepted to the Florida State University law school, where officials knew he was applying as an undocumented immigrant.
He passed the Florida Bar exam in mid-2011 after requesting and receiving a waiver to take the exam, despite lacking a social security number or other proof of legal immigration status.
During more than a half hour of questioning Tuesday, various justices reiterated the fact that state and federal law seem pretty clear on the issue. Until those laws are changed legislatively, their hands are largely tied.
"This is not a policy, we're talking about federal law and state law," Justice Fred Lewis told the examiners' attorney. "… Not a member of this court has the power; either individually or collectively, to enact some kind of policy that impacts something for which there is federal law."
President Barack Obama this summer suspended deportation activities for young undocumented immigrants who were brought to the country as children. Before, he would have had to leave the country for 10 years and then apply for U.S. citizenship, but Obama's actions may allow him to remain in the country.
Dubbed the "deferred action plan," the federal initiative could make up to 1.7 illegal immigrants eligible for "deferred action" status, meaning they're eligible to receive work papers and driver's licenses. Applicants have to be no more than 30 years old, must have arrived in the U.S. before the age of 16, and have no major crimes on their record
Godinez-Samperio has begun the process, though it's not clear whether simply going through that hoop and becoming eligible to work in the United States would allow him to be admitted to practice law.
"But my hunch is that the court is more likely … to say that once he comes back with proof that he's gone through the application process successfully, that he's now got a green card, he's now got a social security number, that at that point they would admit him," D'Alemberte speculated afterward.
Following the hearing, Godinez-Samperio said he will continue to seek the ability to practice law.
"I would be happy with whatever the court gives me," he said following the arguments. "I would hope that the court will issue a full license…I also know that federal policy needs to be more clear. It needs to change."
–Michael Peltier, News Service of Florida