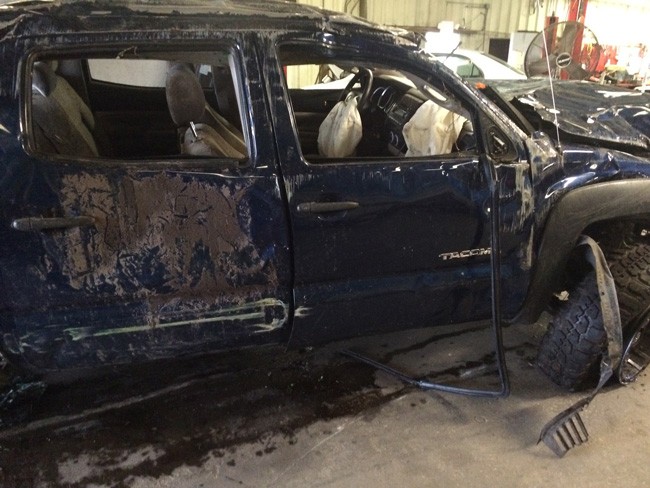 Jordan Marie Rineer had lived and gone to school in Flagler and Alachua counties before moving to Lancaster, Penn., to attend school there. The 25-year-old was visiting her sister and her grandmother, who lives in Palm Coast's W Section.
Monday night she went to Daytona Beach with Tyler Wayne Dutton, 24, of Bunnell. They went to Buffalo Wild Wings, the restaurant on International Speedway Boulevard. They were driving back on U.S. 1 after 1 a.m. early this morning (Oct. 27) when, for reasons unknown, Dutton, who was at the wheel of a 2008 Toyota Tacoma, lost control.
Just north of South Old Dixie Highway, the Tacoma swerved onto the grass media, crossed the southbound lanes of U.S. 1 in a northwest direction and overturned several times onto the west grass shoulder of U.S.1 southbound. Rineer was ejected. Her body was thrown in the brush between the wood-line and the railroad tracks. She died at the scene, apparently of a severe head injury.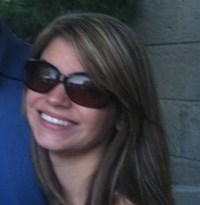 Dutton sustained injuries to the shoulder and was treated at Florida Hospital Flagler. Dutton was a passenger in a wreck last year and sustained serious injuries in that wreck on State Road 11. The driver in that wreck was charged with drunk driving with serious bodily injury.
"We suspect drinking and driving," a Florida Highway Patrol investigator said at the scene. "We had to get a warrant to get blood. At first he wouldn't give it then when we got the warrant he said yeah, take it." Dutton, of Bunnell, has had several arrests in Flagler, including a conviction for obstructing an officer in 2012 and an arrest for driving on a revoked or suspended license two years ago.
The wreck took place at 1:40 a.m., the investigator said. The Palm Coast Fire Police closed the southbound lanes of U.S. 1 until 6:50 a.m. (Between 5 and 5:30 a.m., a driver went past the barricade down the southbound lanes and had to be chased by a fire police officer.) Northbound traffic was not impeded.
The medical examiner arrived at the scene after 4 a.m. and removed Rineer's body.