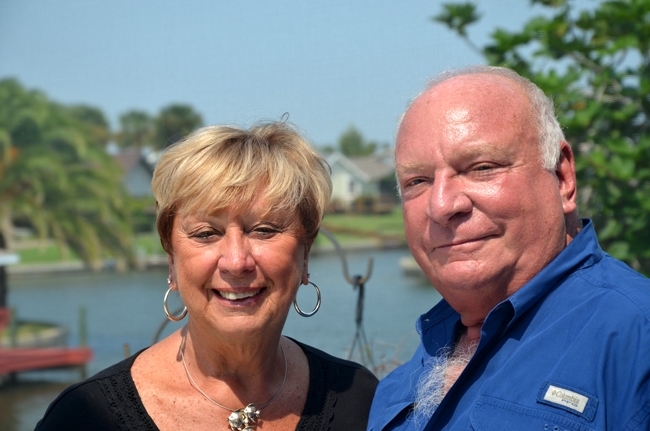 Last Updated: 8:45 p.m.
It was almost 4 o'clock this afternoon. Mayor Jon Netts was reclining in his living room. His 15-year-old cat, Pooh, was dozing, to the extent that Netts' animated voice allowed dozing, on the couch next to Netts's wife, Priscilla, who'd seen all the polls, heard all the dire predictions, and was just then hearing criticism—in her own home, by an invited reporter—of her husband not campaigning.
He'll be keeping the job, Priscilla Netts said, when her husband was talking a call. "I think he can. I think he will. I do," she said, with the sort of assertive calm familiar to people who've seen her husband in action, in the face of everyone else's roils. "He's too good. He's too good at it."
She was right.
Netts pulled off the eighth election victory of his career in eight tries, beating back a challenge by Charlie Ericksen, the 68-year-old conservative insurgent who's never held office before and about whom few people outside the rarefied circles of government meetings had heard of until this year. Netts won with 54 percent of the vote to Ericksen's 41 percent.
Netts got 2,848 votes to Ericksen's 2,145. Those numbers include early voting, absentee voting and today's balloting.
Since Netts got more than 50 percent of the vote, today's primary was, in effect, the general election: there won't be a run-off in November, when only two other council races will be contested.
The third candidate on the ballot for mayor, Joe Cunnane, got 5 percent, or 196 votes.
Voters also overwhelmingly agreed to move Palm Coast's elections to even years, to coincide with federal elections and save money. That referendum passed with 87 percent of the vote (4,423 for, 687 against; Netts had opposed the change saying it would diminish the prominence of Palm Coast's municipal elections by bunching them up with a slew of others).
Turnout was a dismal 10.6 percent, even by Palm Coast standards: the 2007 mayoral primary election had drawn 16 percent of registered voters.
"If the results of my being in office are not the prima facie case for voting for me, then don't vote for me. I am what I am, I've done what I've done, I've created what I've created, I've supported what I've supported, I've perpetuated what I've perpetuated. If that's not good enough for you, then don't vote for me. Vote for somebody else. You get the government you deserve. You get the government you vote for. The unfortunate thing is that I am not sure that Mr. Ericksen has clearly articulated what he wants to do. He's talking about a new direction. Well, what is that new direction?"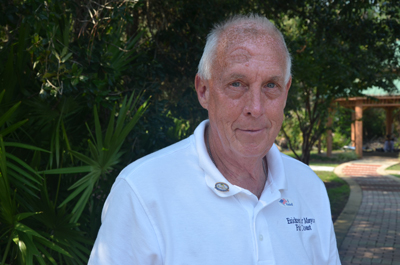 As it turned out, voters may have been asking the same question even as Ericksen powered through the last two weeks with a daily presence at the one early voting site in Palm Coast–at the Flagler County Public Library. Netts, in contrast, declined to campaign there, other than with signs. He limited his campaign appearances to forums, a setting where he excels, and to social and cultural clubs, where he has a large following.
"I think we picked up probably four to five to six hundred votes just finding people that had not made up their mind when they reached this location—during early voting and today," Ericksen said, standing at the library again a few hours before polls closed Tuesday afternoon. With him today were his wife Shirley and his son, Robert, from Kissimmee. He had volunteers at other polling locations (there were six voting locations in all), holding up signs and handing out cards and suggestions on how to vote, often to people who had no idea an election was going on. Ericksen signs also seemed to outnumber Netts signs at polling locations.
"We asked people, are you here to vote or for the library?" Ericksen said. "And if they said we're here for the library, we would say, you can get voting out of the way at the same time, and their response was, well, what are we voting on? And that gave us an opportunity to tell a brief part of our story. I spent eight hours a day here, jumping between this location and the other location just meeting people, and I think that was a real plus, because you had a real candidate you could show them as opposed to an article in The Observer."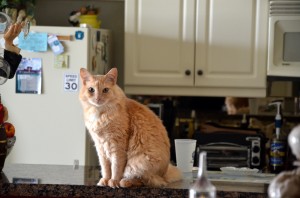 Netts spent Tuesday morning at the city council, chairing a workshop, had lunch with friends, spent part of the afternoon at his house with his wife, and planned to have an early dinner at European Village before returning home. No campaigning planned, no brandishing of signs—by him or by volunteers.
A sign of his enduring fortune came a little after 7 p.m. when the Flagler County Supervisor of Elections posted early voting results, based on 1,708 votes cast in the two weeks preceding today's primary. Netts won that round with what proved to be the same numbers as the rest of the balloting: 54 percent of the vote to Ericksen's 41 percent. Cunnane won 5 percent.
"I will continue to pursue the vision that city council has articulated," Netts said. "We have a lot of work ahead of us. You have the challenge of trying to protect, preserve the infrastructure, maintain the infrastructure, trying to keep taxes as low as possible, trying to do what little we can do locally to try to rejuvenate the economy though I refuse to take responsibility for that, and moving Palm Coast forward toward the vision that we have all adopted."
"After all is said and done," he continued, "people see this as a great place to live, work and play. This is their home, don't dirty your home. Maintain it, keep it nice, protect your property. I think many people, I hope most people, have a strong attachment to Palm Coast. This is not just where we're living at the moment. This is where we live. So I would interpret a win as supportive of that notion."
Ericksen, his son Robert said earlier today, is unlikely to disappear even after the loss, or to take the loss personally. "If he does take anything personally, I think that reflection would be very short-lived," Robert Ericksen said. "I see him moving forward. If today does not go his way, if we have to go to November and November doesn't go his way, you'll still hear his voice, he will keep on keeping on. You're going to hear Charlie Ericksen after today no matter what."