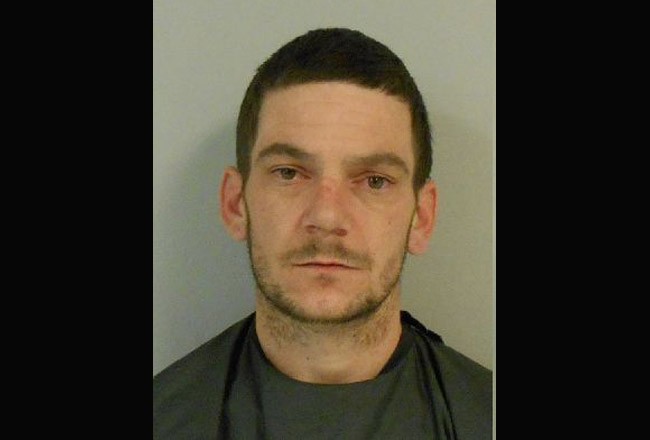 It started with a good will gesture.
John Sole, a 31-year-old resident of Paul Lane in Palm Coast with a brief but recurring history of trouble with the law, particularly with domestic violence, had told a neighbor he and his mother were going through hard financial times. He'd said that their electricity was going to soon be turned off. (See Flagler County's grants program for eligible households facing hardships with utility payments.) The 43-year-old neighbor was sympathetic. She wrote Sole a check for $385.
The neighbor would later tell police that Sole would often come to her house and run errands with her in her SUV. She and her husband kept a checkbook in the center console of the car.
Thursday morning (Feb. 26), the neighbor's husband noticed that a $400 check drawn on their account had been cashed. They had written no such check. They called their bank, got a copy of the check, and saw that it had been "obviously forged by John Sole," according to a police report. The check had been made out to Sole's 66-year-old mother and cashed at a Wells Fargo bank on Palm Coast Parkway. The neighbor concluded that five or six checks had been stolen from her checkbook.
As a Flagler County Sheriff's deputy was investigating the case, he learned from Sole's neighbor that PNC Bank had contacted her and told her that Sole was trying to cash a check for $400 there, and that PNC had denied the transaction. The bank told the neighbor that at that point, Sole said something to the effect of, "I'll find another bank to cash the check."
The incident involving the neighbor's involvement ended at that point (possible and eventual restitution aside), and the whole matter might have ended as a case of alleged check forgery. But it didn't.
Soon after the encounter between Sole and the PNC officials, matters escalated.
Sole had gone to the bank with his mother, asking her to take him there so he could cash a check. By then, she told police, she had become suspicious of those checks, because her son kept coming up with them, and claiming that it was the result of his working at the neighbors' house. But with the third such check, she'd begun to doubt his story. After PNC bank told them that the check he was presenting was fraudulent, they got back into Sole's mother's car, and Sole "became irate," according to a police report, as his mother confronted him over the stolen checks.
His mother was driving. Sole allegedly tried to pull the car over, grabbing the steering wheel and the gear shift in attempts to make her turn around. She pulled over instead. He took the keys and refused to give them back, and when she tried to take them from him, he allegedly struck her, hard enough that she bled from her ring finger. She was finally able to get the keys back and drive home.
Shortly, a deputy found her in front of her house, in her vehicle, visibly upset, and bleeding from the hand. Sole had gone in the house. His mother told police that he suffered from a "severe drug addiction and he was coming down off the drugs and needed his next fix," according to the report, and that he'd taken away the house keys once they'd gotten home and ran inside, locking her out. She said he'd made several statements about committing suicide if his mother did not cash the checks for him.
Those incidents were taking place just after 5 p.m. Thursday. Deputies were addressing Sole from outside. He was refusing to come out. They tried to talk to him for several minutes but were unsuccessful. Then a deputy popped a lock on a back door, several deputies entered the house and secured Sole. He spoke to deputies about the incident, but those statements are redacted from his arrest report.
He was arrested on charges of battery domestic violence, resisting arrest, two counts of grand theft over $300, and forgery, and held on $4,800 bond. He remained at the county jail Friday evening. In previous arrests dating back to 2013, Sole faced charges of battery on a person of over 65, several charges of violating probation, violating a pre-trial release agreement (which would now make him ineligible for another deferred prosecution agreement), willful and wanton and reckless driving, fleeing and eluding police, criminal mischief, and several counts of battery.