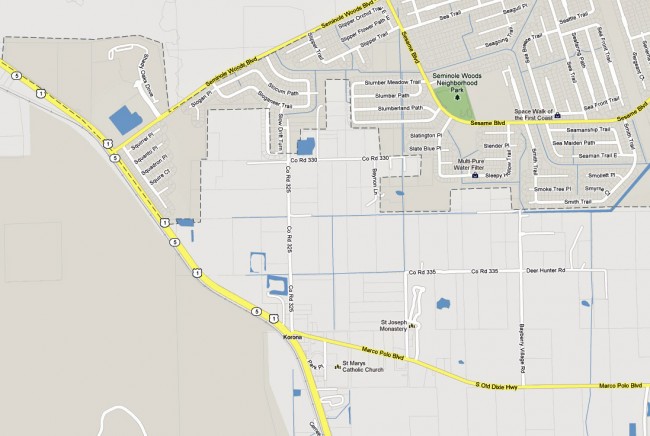 John Melvin, a 56-year-old resident of Bunnell, was killed late the afternoon of Labor Day as he was riding his motorcycle south on U.S. 1, just north of the Old Dixie Highway intersection.
Melvin, according to a Florida Highway Patrol report, was on the outside lane of the four-lane, divided highway when he tried to navigate a left curve that has been the scene of a number of accidents over the years. He veered off the pavement onto the grassy shoulder on the west side of the highway and overturned. Melvin slid into the woods and struck a tree. The motorcycle, a 2003 Honda, continued traveling a distance south across the grass.
Melvin, who was not wearing a helmet, was pronounced dead at the scene by paramedics.
The wreck took place just after 5 p.m. The southbound lanes of the highway were closed. The investigation is continuing, and alcohol as a factor in the crash has not been ruled out, but speed has: Melvin was not speeding.
The last two road fatalities in Flagler County have involved motorcycles. On Aug. 1, Pedro Riera, 48, was killed when he struck a car on White View Parkway in Palm Coast.