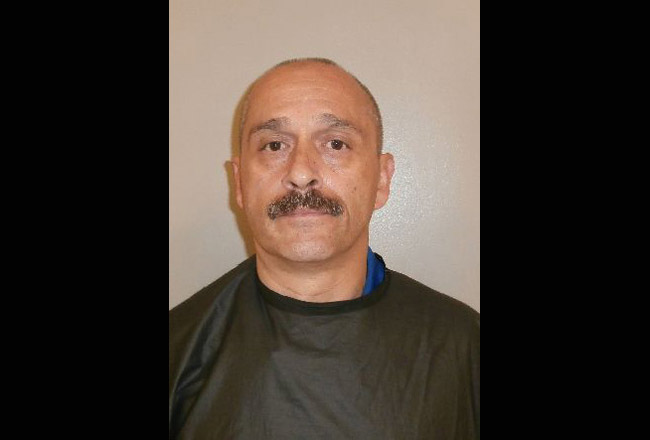 Other than being charged with writing a couple of worthless checks–charges that were dropped five weeks ago–John Mancuso has never had anything close to a criminal issue in Flagler County. His only dealings with the court system until Wednesday was a divorce two years ago and a foreclosure earlier this year, but in that regard he is more of a typical than an unusual representative of Flagler County demographics.
Until Wednesday evening.
It was just after 8 p.m. A witness saw Mancuso, a 50-year-old resident of Wagner Place in Palm Coast, climb over the rear fence of Cline Construction's operation at 18 Utility Drive in Palm Coast, according to a police report, and gather up gas cans. That's where Cline maintains a fuel depot.
The witness confronted Mancuso, according to the report. Mancuso fled. The witness called 911 and described the fleeing man. A Flagler County Sheriff's deputy in the area soon arrived and saw a Chevy Trailblazer driven by a man matching the description provided dispatchers. The Chevy was making a turn from Utility Drive onto Old Kings Road. It was followed by a Cline Construction vehicle.
The cop had been driving in the opposite direction. The cop immediately turned around, which led Mancuso allegedly to take off speeding, and to do so against oncoming traffic to get around other drivers, the police report notes.
Mancuso then pulled into the Woodhaven apartment complex a short distance from Utility Drive, parked, and fled on foot. He was soon captured, emerging from the woods along Old Kings Road, placed under arrest and charged with burglary and a felony count of fleeing and eluding.
On Utility Drive, authorities recovered a 30-gallon plastic drum that contained about three gallons of gas. The drum, the police report notes, is not approved by the Department of Transportation to transport fuel of any type on public roads.
Mancuso Thursday remained at the Flagler County jail on $3,000 bond.