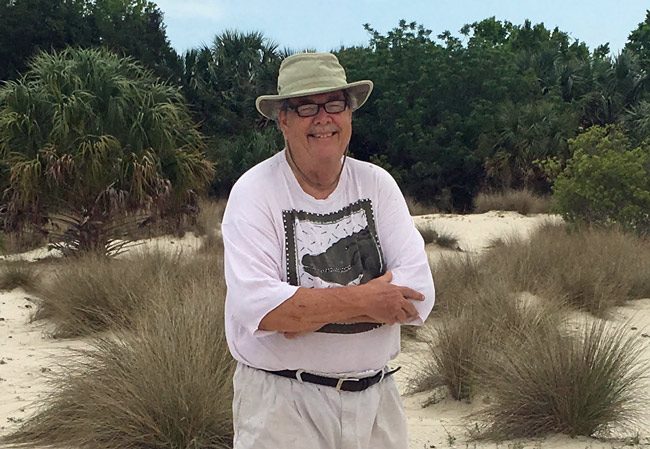 John Hankinson Jr., a towering force in the environmental community, a long-time resident of Summer Haven just north of Marineland and a frequent performer in the local musical scene as Johnny Matanzas, died Friday. He was 68. He was the former director of Planning and Acquisition for the St. Johns River Water Management District, regional administrator of the Environmental Protection Agency in Atlanta, and, in the wake of the Deepwater Horizon oil spill, executive director of the Gulf Coast Ecosystem Restoration Task Force. He was appointed to that position by President Obama. "John figured out that perfect balance in life," Palm Coast Mayor Milissa Holland said of Hankinson. "He created a career around his passion, which was the protection of the environment, but most importantly a life by which all who knew and loved him mattered most, a sense of community, a preservation of history, an eye for the future and to love life. Flagler County Attorney Al Hadeed, who knew Hankinson well professionally and personally, wrote the following account of Hankinson's legacy locally and beyond.
Services are scheduled for Tuesday, March 7, at 3 p.m. at Fort King Presbyterian Church, 13 Northeast 36th Ave Rd., Ocala

By Al Hadeed
John was a grand person, somewhat a modern day Da Vinci. He was a patriot of Florida, having invested a professional career in environmental acquisitions in many parts of the state with a quiet visionary force. But he also excelled as an engaging musician and bandleader with a great sense of soul, personality and humor with his bands, "Johnny Matanzas and the Hombres" and, earlier in Atlanta, "The Nonessentials." With his wife, Gail, he also was a consummate host and cook whether in the Ocala National Forest, or other wilderness place or at his historic house in Summer Haven, whether in a kitchen or outdoors with his specially designed and fabricated "Armagrilla," named for one of Florida's own, the armadillo.
For his love of natural Florida, John ran the environmental lands program at the St. Johns River Water Management District during the earliest era of Florida's quest to save its special places. He led the way in the state by targeting large acreage acquisitions and connecting them in a way that preserved ecosystems and not just isolated parks that had limited value in preserving large and complex native systems. This is what he taught us specifically in Flagler. He showed us what greenways were and how they enhanced the quality of life and how to use them as a valuable land planning tool.
When Flagler bought the very first phase of Princess Place in the early 1990's, with all community leaders basking in the County's success, he laid down a challenge: "Now look around, all around this property and across the waters that adjoin it. You will have to protect everything you can see from the Princess Place." Protecting the "view shed," he called it. And pointing out that we had the opportunity to protect a vital ecosystem relatively untouched since Florida's earliest founding.
---
Hankinson could see what it would take to protect the "view shed" around Princess Place.
---
That guidance was taken to heart, as Flagler bought or worked with other agencies and organizations to acquire all of the Pellicer Creek Corridor, amounting to thousands of acres, all for the benefit of the public in perpetuity. This led to more key acquisitions in other parts of Flagler protecting its diverse native ecosystems.
Flagler then went beyond to lure the National Estuarine Research Reserve to this area. Now 40,000 contiguous acres of land and waters have been preserved, creating one of the most spectacular and healthy estuarine ecosystems in Florida. He was the catalyst that sparked this to happen, inspiring many others to pick up the lead.
He worked hard in other parts of the State where there were challenges in achieving environmental protection such as in the Everglades, the Ocklawaha River basin and Lake Apopka in central Florida or in the Florida Keys National Marine Sanctuary.
On the national level, when he was the Director of the EPA Regional Office in Atlanta, he shepherded a major urban redesign, infill project. Called Project Excel by the EPA, he oversaw the permitting and master planning of a site for a former manufacturing plant that needed environmental remediation. The property was cleaned and redeveloped into a live work and play urban community called Atlantic Station. It reduced car trips and had a measurable effect on reducing auto emissions in the city. The project turned out to be the only urban Project Excel in the Nation, and John Hankinson did it, bringing together the local, state and federal governments and numerous private parties. He was good at building collaboration through partnerships.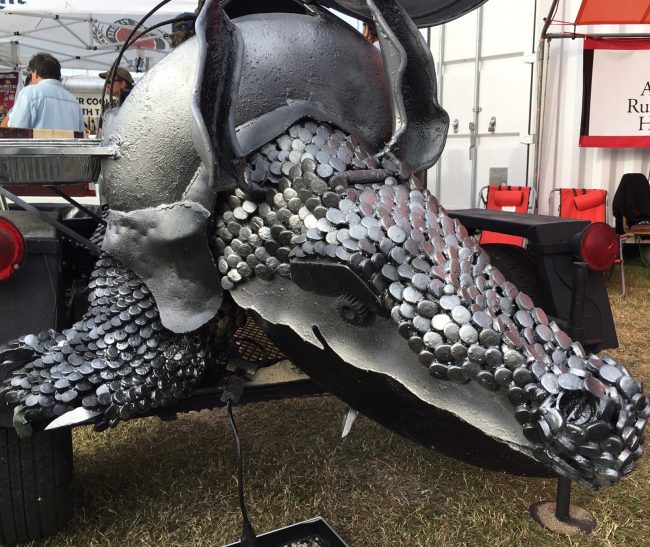 Later in his career, after the BP Deepwater Horizon oil spill, he was asked by the White House to be the Executive Director of the Gulf Coast Ecosystem Restoration Task Force, a multi-state scientific committee to guide the restoration efforts of this region of the United States.
But he was more than an environmental and land use visionary. He was a good father with his wife, Gail, who raised two sons who today are scientists. He made people laugh and he made people dream.
John Henry Hankinson's name is known in every quarter of Florida. He has touched all of the special places in Florida, not just ours in this region. He was a true visionary and leader in environmental preservation and protection. Without his footprint here in Flagler, without his guidance, we would never have achieved the expanse and quality of our greenways that have earned national distinction.
He leaves us the enduring legacy of his work.

Al Hadeed, attorney for the Flagler County Commission, played a central role in the environmental acquisition of the Princess Place Preserve and the creation of the greenway around it.