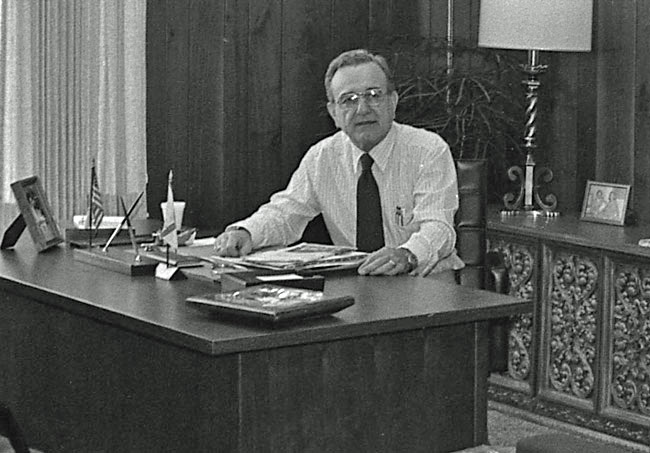 John M. Canakaris, for more than half a century identified with family medicine, Flagler County's first hospital and, more recently, a free and busy health clinic for the poor, died Monday night at his home in Bunnell. He was 90. He had chaired the free clinic's board meeting as recently as October, almost 10 years after discovering that retirement—at 77—was not for him: he re-opened his family practice in 2003, after a four-year hiatus.
"I enjoyed my retirement, but I have so many old friends and patients asking me to return," the man everyone knew as either Dr. John or Dr. Canakaris said at the time.
His death, while neither a surprise nor a shock, was nevertheless an immense loss to those who knew him because his impact on Bunnell and beyond had never waned: he had delivered more than 3,000 babies and performed thousands of surgeries in his prime, and continued caring for thousands of patients long past his prime, many of them at no charge, to this day. Humanitarianism was an old habit for Canakaris, who as a young doctor in a rural and often poor county was willing to accept from his patients alternative forms of payment, if any, for his services.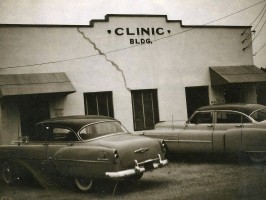 "Like potatoes or work in the house, the yard, that kind of stuff, because they didn't have any money" remembers  Claudia Deen Malo, whose mother worked for Canakaris for some 20 years, and who herself handled the switchboard in summers as a teen at Bunnell General, the hospital that succeeded the small county clinic Canakaris established in 1953. The bartering seemed odd to some, though they took to it just as they did to Canakaris himself, after the effects of his alien sounding name had worn off. "He was Greek and they didn't understand that kind of person," Malo said of local the farmers, "they were just kind of reluctant to deal with him." South Asian and Middle Eastern doctors sometimes experience some of the same resistance these days.
Canakaris left his fingerprints, albeit in the most sterile ways of medicine, on two generations of Flagler County residents: he took Malo's appendix, for example, and set Elbert Tucker's hand when he broke it playing football during a Friday night high school game. Tucker, the Bunnell city commissioner, owns Tucker Insurance. "He's helped a lot of people over the years. Sorry to hear he passed, but he was an icon in Flagler County, no doubt about it," Tucker said.
The day he broke his hand, Canakaris was on the sidelines. There wouldn't be an X-ray until Monday, but Canakaris knew it was broken (and it was). "He was a confident character. He always had an air of confidence about him, he was a likable person. I liked him, but I like most everybody," Tucker said.
And he mended people in other ways, as he would Sisco Deen, another man whose name is synonymous with the county's history (he is the archive curator for the Flagler County Historical Society, though he is a generation younger than Canakaris), and whose mother worked for the doctor. "Boys being boys," Deen said, "and me being a young teen without a male adult in the house, I was sometimes hauled off to Bunnell for Dr. John to discuss with me the errors of my ways."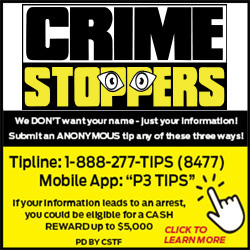 "He was the only doctor in town for a lot of years," Barbara Revels, the county commissioner and owner of Coquina Real Estate and Construction in Flagler Beach, said. "He treated my mother in the early years, and of course my first job in high school was working in the hospital for him and one of the doctors. He provided free care for many years, and then he carried on in that tradition with Dr. Carter," and the free clinic. That's Morris Carter, who is also still practicing (he puts in two days a week at the Flagler County Health Department in Bunnell, on a street named for him. Canakaris, too, has a street named after him in Bunnell).
"I came here in '04, very quickly he came by to meet me and was very engaging," says Patrick Johnson, the health department's administrator. "I thought it was interesting that he came by to meet me. Soon after that he came by with Faith to talk about their free clinic concept. Since then  my dealings with him have been related primarily to the free clinic."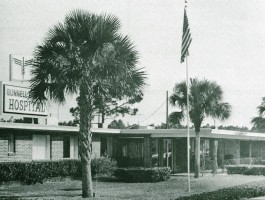 Faith Coleman, a nurse practitioner at Palm Coast's Ardent Family Care and a cancer survivor, is the co-founder of the free clinic, with Canakaris. She was once named a CNN hero for her work. She could not be reached today.
"What was interesting about Dr. Canakaris ," Johnson said, "is obviously how he was still engaged in everything. Over the years it amazed me, he was in his shirt and tie and showing up at the free clinic and showing up at meetings," down to his last in October. "In terms of longevity, maybe the ideal way is to have a healthy and productive life for as long as possible, and then have a short debilitation at the end. He did fall and fracture a hip this year but he recovered very well. However he died very naturally last night. I tell you what. That's how I'd like it to happen with me."
John Michael Canakaris was born on Jan. 23, 1922, in Waterloo, Iowa, northeast of Des Moines, the son of Michael John and Gilmina Canakaris. With his bride Elaine, he had one son, Ronald Emanuel "Ronnie" Canakaris, born May 22, 1944. His second marriage was to Georgia King. Their son, John Michael Canakaris Jr, was born around 1978. Dr. Canakaris got his medical training at Kansas City University and interned for a year in Chicago and another year at Brewster hospital in Jacksonville, where he specialized in obstetrics and gynecology. He arrived in Bunnell in 1950. His small Bunnell General Hospital turned into Community Hospital of Bunnell, which was then acquired by Hospital Corporation of America before becoming Memorial Hospital Flagler. In 2002, the hospital moved to its current location on State Road 100, as Florida Hospital Flagler.

FlaglerLive is grateful for the assistance of Sisco Deen, FlaglerLive's historical consultant, in the preparation of this article and its illustrations.