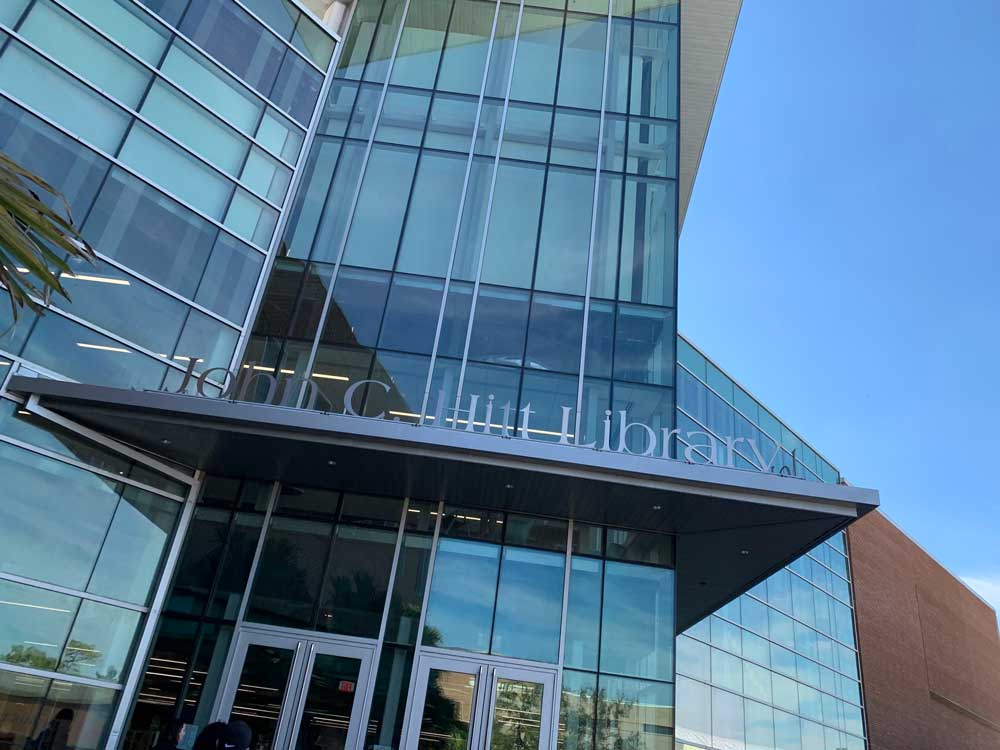 President Emeritus John C. Hitt believed education transformed lives. The first in his family to attend college, he greatly expanded opportunities for students to earn UCF degrees while also leading the university through exceptional growth in academic quality and forming partnerships that remain critical to the region's economic vitality.
Hitt, who became UCF's fourth president in 1992 and retired in June 2018, passed away Monday at the age of 82.
A Texas gentleman, he was deeply devoted to his wife and former UCF first lady Martha Hitt; their two children, Charles and Sharon; grandchildren, Jarrod and Alex; and great-grandson Luca, all of whom survive him.
"John was an honorable man who built a great university, with an open hand, a generous spirit, and a perfect and simple dignity," says Rick Walsh '77 '83MS, a UCF graduate and former member of the UCF Board of Trustees.
Hitt was beloved and well respected throughout Central Florida and the state and among national higher education leaders. He generously supported many nonprofit causes such as the American Heart Association's Heart Walk and Junior Achievement. He won the Orlando Sentinel's Central Floridian of the Year award and the Orlando Economic Partnership's James B. Greene Award, which recognizes substantial contributions to the region's economic prosperity. Many local governments honored him with proclamations upon his retirement.
Hitt's legacy is found in the more than 260,000 degrees he awarded, as UCF's enrollment tripled from 21,000 to more than 66,000 by his retirement. That means thousands of additional graduates each year advance to careers in many industries vital to the region's and state's economies — including engineering, optics and photonics, hospitality and nursing.




UCF's growth also was accompanied by tremendous advances in the quality of the students enrolling. Under Hitt's leadership, UCF's graduation and retention rates soared, as did the SAT scores of incoming freshmen. In addition, at the end of his tenure, one in every four students was the first in their family to attend college.
During Hitt's tenure — the longest for any State University System president since the 1940s — UCF opened a College of Medicine that has been a cornerstone of the medical city flourishing at Lake Nona and FBC Mortgage Stadium, which was an early catalyst for UCF's upcoming entry to the Big 12 Conference.
The Burnett Honors College, Rosen College of Hospitality Management campus, UCF Downtown and DirectConnect to UCF also are testaments to Hitt's vision and leadership.
"The path he has put UCF on will serve students and Florida for generations to come," former Florida Gov. Jeb Bush once said. "John fueled UCF's impressive qualitative and quantitative growth by creating partnerships that many thought would fail. Simply stated, I believe Walt Disney and John Hitt have done more to transform Central Florida into a vibrant, dynamic place than any two people."
During his inaugural address, Hitt laid out his five goals for UCF.
To offer the best undergraduate education available in Florida;
To achieve international prominence in key programs of graduate study and research;
To provide an international focus to our curricula and research programs;
To become more inclusive and diverse; and
To be America's leading partnership university.
"I am convinced that if UCF achieves these goals, it will be America's leading metropolitan university, and, even more importantly, we will be a vital force in Central Florida's development as the nation's most dynamic, vibrant regional economy," he said during his November 1992 speech.




By the time Hitt's presidency had concluded, his commitment to partnerships became such a part of the university's mission and culture that UCF trademarked the moniker "America's Partnership University."
Hitt frequently credited faculty and staff with the university's achievements, saying "without a great faculty, there can be no great university."
Hitt also praised the UCF community as "some of the most remarkable people you'll ever meet … I'm continually impressed by the UCF community, but never more so than when you're willing to help during a moment of need.
Today, the John C. Hitt Library is named in his honor and the Fairwinds Alumni Center houses the Dr. John and Martha Hitt Library.
Born in Houston, Hitt graduated cum laude from Austin College in Sherman, Texas, where he also played offensive tackle on the Kangaroos' football team, an experience he said cemented not just his love for the game, but the importance of teamwork.
He met Martha at Austin College. Martha recalled that he was "tall and really good looking, but really young" when she saw him for the first time when she was a junior and he was a freshman. She was "impressed that he was a freshman playing football with straight A's."
The next year, they were in two classes together, and they got to know each other well and started dating. They were married in 1961 in Houston.
"In many ways, Martha made John's leadership and accomplishments possible. She was his closest friend, supporter and confidant," said longtime friend and former Florida Board of Regents Chairman James Heekin, who also served as chair of the search committee that selected Hitt.
As a former collegiate player, near to his heart was the continued success of a football program that he believed was important for UCF to be perceived nationally as a major research university. In his final year as president, the Knights went undefeated and won a national championship after defeating Auburn in the Peach Bowl.
"Education transforms lives," Hitt said, "and as a first-generation college student, I am proof of that life-changing process. Before my dad passed away when I was 15, he insisted that I pursue a college education.  He didn't know a whole lot about college, but he knew that better career opportunities and a better life were likely for me if I earned a college degree."
"Without college, I would not have met Martha, my wonderful wife and partner. In more ways than he could foresee, Dad was right about college."




Hitt earned master's and doctoral degrees in physiological psychology from Tulane University and held academic, administrative and executive positions at Tulane, Texas Christian University, Bradley University and the University of Maine before his selection to lead UCF in 1992.
Hitt's belief in partnerships led him to recruit a natural rival — the University of South Florida — as a partner to create the Florida High Tech Corridor, an economic development initiative that eventually grew to include the University of Florida.
He worked with the City of Orlando, State of Florida and Electronic Arts to open the Florida Interactive Entertainment Academy in 2005 in downtown Orlando. The academy has been ranked as the No. 1 video game design program in the world for three consecutive years by The Princeton Review and PC Gamer magazine, and FIEA students now study just a short walk from EA Tiburon's new downtown studios.
UCF also became a founding member of the University Innovation Alliance, a group of then 11 large public universities, including Arizona State, Texas and Ohio State, dedicated to helping more low-income and first-generation students earn college degrees.
The Florida Consortium of Metropolitan Research Universities, formed with the University of South Florida and Florida International University to help more students earn degrees in the state's areas of highest need.
Hitt participated on numerous boards, including the Orlando Economic Partnership, Florida Council of 100 and the NCAA Division 1 Board of Directors. He was also chair of the State University Presidents Association, and a member of the EDUCAUSE and American Association of State Colleges and Universities boards of directors.
"John Hitt has left an amazing and lasting mark," said Tico Perez '83, a UCF graduate and former member of the Florida Board of Governors and UCF Board of Trustees. "His efforts to expand the university and our community are extraordinary; his standards of integrity and partnership exemplary. He is truly a community hero."
–The University of Central Florida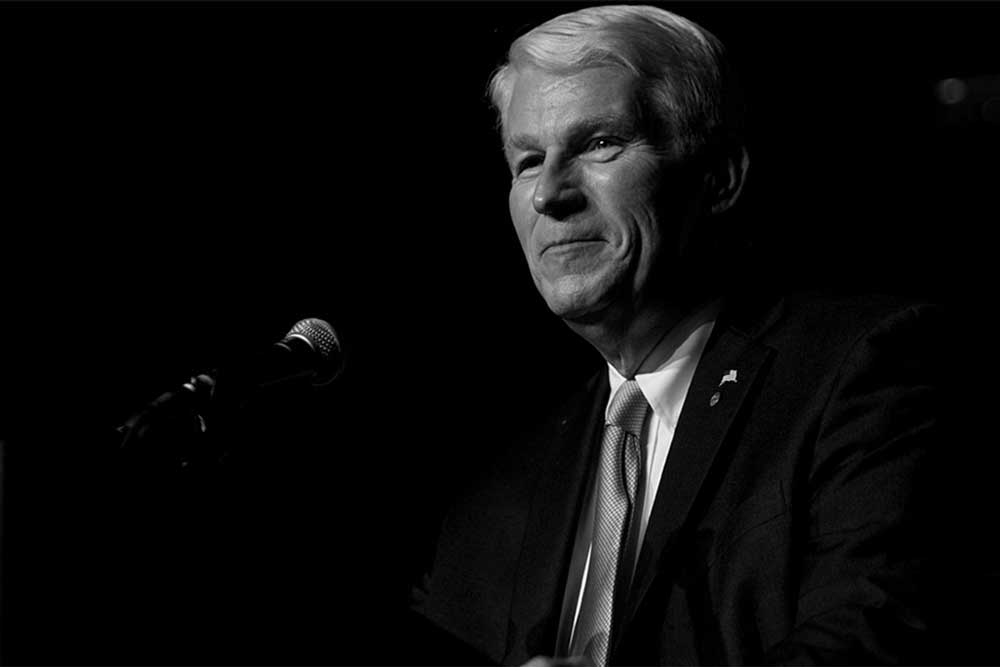 Reader Interactions