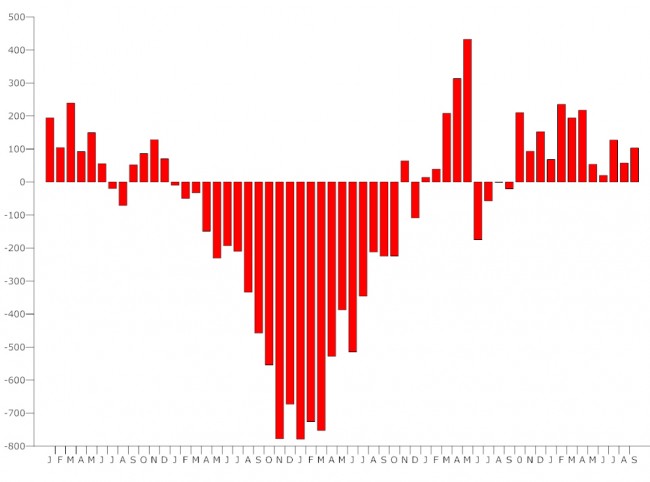 Last Updated: 9:52 a.m.
Predictions of a jobs catastrophe were slightly premature. The Labor Department this morning released September figures showing employment growing by 103,000, and revising July and August figures upward, for an addition of 99,000 jobs, resulting in net job creation of 287,000 over the last three month–still far short of what the economy needs to generate to be healthy, and not enough to put a dent in the unemployment rate, which held, for the third successive month, at 9.1 percent. But the figures, for now, may put fears of a double-dip recession on hold, or push them back a month or two.
On the other hand, effects from the European debt crisis and a global economic slowdown are, like a slow-moving Tsunami, bound to reach American shores, with unhappy consequences. Car sales in September rose to their highest level in five months, and chain stores posted sales increases of 5.1 percent, but that's not necessarily adding jobs. Job creation has to be at 150,000 a month just to keep up with natural growth in the labor pool. It has to be well above 250,000 a month to steadily bring down the unemployment rate.
That rate is being kept artificially low because of the large number of people who have quit looking for work, or who are working part-time, involuntarily, because full time work is not available. People too discouraged to look for work are no longer counted among the unemployed. That's particularly true in Florida, where new, stringent requirements for the unemployed has shaved more people off the unemployment rolls than actual new jobs.
In January 2001, there were just 3.3 million people working part-time for economic reasons. The figure rose to 9.3 million last month, the second-highest total in history, behind the the 9.5 million reached last September. Of those,
Overall, 14 million Americans are still officially without work. Many more are jobless but aren't counted. The civilian labor force participation rate is 64.2 percent, and the employment-to-population ratio is at 58.3 percent, down from 64.4 percent in January 2001.
The Labor Department does calculate the broader, and more accurate, jobless figure, which accounts for all those who have stopped looking for work or who can't find part-time work. That figure places the jobless rate at 16.5 percent, the highest level since the beginning of the Great Recession.
September's private-sector employment rose more than the overall rate–by 137,000 jobs–but was offset by still more job losses in federal, state and local government. The U.S. Post Office lost 5,000 jobs, and 29,000 other government jobs were lost.
The number of long-term unemployed (those jobless for 27 weeks or more) was 6.2 million in September. That number hasn't been below 6 million since November 2009. The longer a worker is unemployed, the less likely that worker will find a job.
A Few Details About the September Employment Report
Employment in professional and business services increased by 48,000. Health care added 44,000, including 13,000 jobs in hospitals. Employment in information was up by 34,000 as 45,000 Verizon workers went back to work after an August strike, but that job sector actually shed jobs overall. Construction employment increased by 26,000, a turn-around since February, due mostly to increases in nonresidential construction industries, including heavy and civil construction. Mining employment continued to trend up in September.
Most other sectors shed jobs. Manufacturing lost 13,000 jobs. Retail lost 9,000. Tourism was flat.
The average workweek for all employees on private nonfarm payrolls edged up by 0.1 hour over, to 34.3 hours following a decrease of 0.1 hour in August. The manufacturing workweek edged down by 0.1 hour, to 40.2 hours. Factory overtime increased by 0.1 hour to 3.2 hours. Average hourly earnings increased by 4 cents, or 0.2 percent, to $23.12, which essentially makes up for the 4 cents decline the previous month. In other words, workers have not gained–and set against inflation, have lost purchasing power, even as average hourly earnings have increased by 1.9 percent over the past 12 months.
On Thursday (Sept. 6), President Obama called a news conference to highlight his $447 billion stimulus package, which includes tax cuts, an extension of jobless benefits, spending to keep teachers from losing their jobs, spending on public works and federal aid to states in other forms. Republicans intend to kill the plan, including the extension of unemployment benefits, which are credited for keeping millions employed: the average $298 a week jobless benefit is usually spent immediately, helping to keep shops in business, mortgages paid and numerous bills current. (See the full news conference below.)
"What I've done over the last several weeks is to take the case to the American people so that they understand what's at stake," Obama said Thursday. "It is now up to all the senators, and hopefully all the members of the House, to explain to their constituencies why they would be opposed to common-sense ideas that historically have been supported by Democrats and Republicans in the past."
John A. Boehner, the Ohio Republican and Speaker of the House, didn't buy it. "Nothing has disappointed me more than what's happened over the last five weeks, to watch the president of the United States give up on governing, give up on leading and spend full-time campaigning," Boehner said.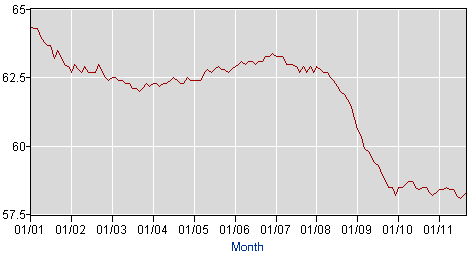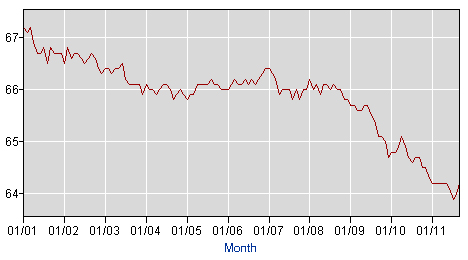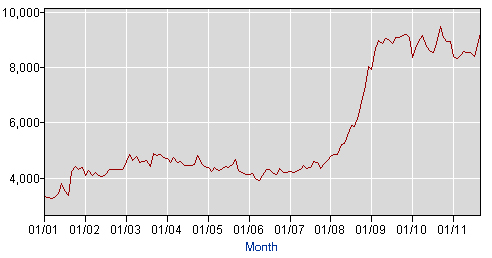 Obama's Sept. 6 press conference on jobs: