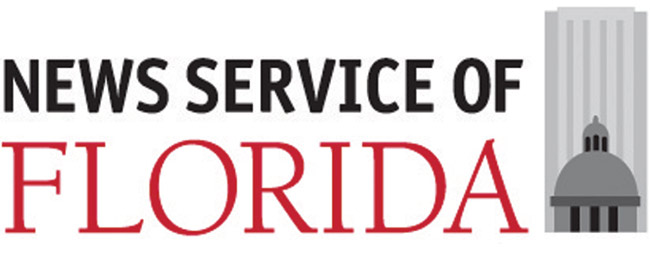 The News Service of Florida announced the promotion of Jim Saunders to executive editor on Monday (May 13), putting him in charge of the daily news report. He is taking over that role from founding executive editor David Royse, who will become associate editor of special projects for the News Service, which provides capital coverage for FlaglerLive and other online news sources, newspapers, radio and television stations across the state.
Saunders, who has already assumed much of the responsibility for supervising and editing at NSF, has served as associate editor at the News Service since 2012.
Saunders, 47, has worked as a journalist in Florida since 1990. He came to Tallahassee in 1998 as capital bureau chief of The Florida Times-Union and also held similar positions for The Daytona Beach News-Journal and Health News Florida. He is a graduate of Northwestern University in Evanston, Ill.
In addition to his editing role, Saunders has focused heavily on health care coverage at NSF, becoming one of the most respected reporters on health care issues in the state. He will continue to keep an eye on the health care industry and chip in on coverage of the industry and issues in health care in his new role.
Royse, 43, will take on a number of special projects for the News Service, but will spend much of his time working remotely from Chicago, where his wife Jessi Bishop-Royse recently accepted a position at the Social Science Research Center at DePaul University. He will spend time in Florida working on material for the NSF website and other enhancements to what the News Service already offers as the go-to site for day-to-day coverage of the Legislature and state government.
Royse left the Associated Press to help start the News Service in 2008, and will continue to be involved in the growth of the News Service of Florida and its parent company, Affiliated News Services, which also runs Statehouse News Service in Boston.
–News Service of Florida