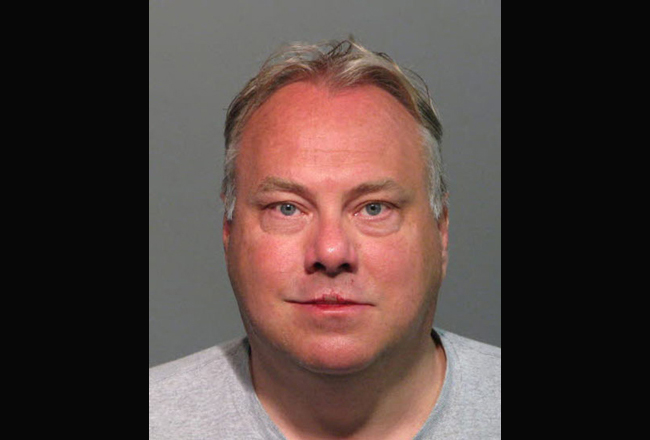 Former state Republican Party Chairman Jim Greer was sentenced Wednesday to 18 months in prison for essentially stealing from the party, far less than prosecutors wanted but more than Greer's lawyer argued he really deserved.
Greer, 50, pleaded guilty last month to money laundering and theft in connection with a scheme in which he created a company and then steered party business to it. The affair was a major embarrassment to Republicans, who forced Greer out after the matter became public.
Greer argued all along that he was being punished for supporting former Gov. Charlie Crist, who picked Greer out of obscurity to lead the party, after Crist fell out of favor with many in the GOP as he left the party and ran for U.S. Senate as an independent.
Circuit Judge Marc Lubet said he was giving Greer the 18 month prison term, instead of the term of more than 40 months sought by prosecutors, because Greer had paid $65,000 in restitution, and because Greer was facing the charges while his business partner in the fundraising company and co-conspirator in the scheme was getting off with no prison time after coming forward about the plan and working with law enforcement against Greer.
His partner in the scheme, former RPOF Executive Director Delmar Johnson, wasn't prosecuted, and wore a wire to help prosecutors make the case against Greer.
"A court has responsibility to see that there's justice whenever it sentences, tempered with some sort of mercy if that mercy is deserved," Lubet told Greer at the sentencing in Orlando. He noted Greer had no prior criminal history, but that he had "egregiously violated a position of trust for your employers.
"…You are now a five times convicted felon and are going to have to live with that the rest of your life," Lubet told Greer.
Greer's lawyer had argued Greer should get a short sentence – saying that he was being punished because of who he was and the high profile of the case, arguing that for a similar crime, an unknown person essentially embezzling from a company would get off with no prison time.
"If this weren't Jim Greer, this would be probation," lawyer Damon Chase told Lubet before the sentencing. "Mr. Greer wants to move on, he wants to make amends, he is contrite for everything that occurred."
Lubet said the violation of the position of trust deserved more than probation, but said Greer has done the right thing since his crime, noting that he's paid back $65,000.
Greer will be on probation after he is released from prison. He was handed over to law enforcement immediately after the sentencing.
Greer had been relatively obscure, the vice mayor of Oviedo, before being chosen to head up the party in 2007. It was widely believed he was rewarded by helping Crist get elected governor. Crist denied in a deposition that he knew Greer had created a company, Victory Strategies, to secretly contract with the party for fundraising help.
Prosecutors said essentially that Greer, as party chairman, and Johnson, the director, signed the contract with Victory Strategies, without other party officials knowing they were paying themselves for "outsourced" work they were already being paid for in their positions at the party.
Prosecutors also said they chose not to prosecute Johnson because he blew the whistle on the scheme and made it possible to prosecute Greer.
"There wouldn't be a case without Mr. Johnson, whatever his motives for coming forward were," said prosecutor Michael Williams. "Without Mr. Johnson coming forward, we probably wouldn't be before you today."
–David Royse, News Service of Florida