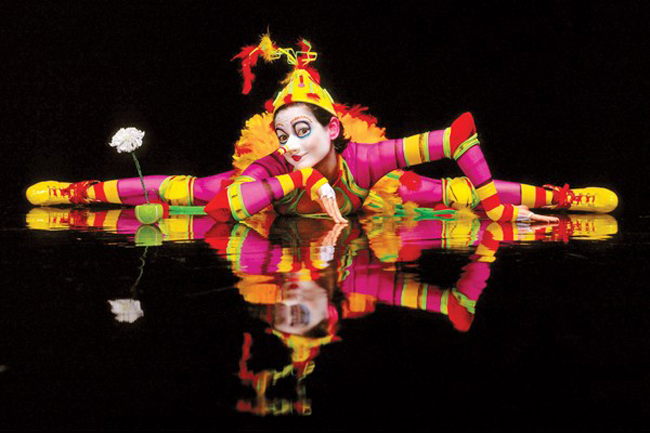 A Museum's Birthday Party
It is entirely appropriate that the 60th Birthday of the Museum of Florida Art in DeLand will be celebrated with an art exhibit created by children. On Saturday, August 13 the Museum will hold a FREE open house from 10 am to 4 pm as a combined celebration of the Museum's 60th Birthday and a Youth Art Exhibit featuring 300 pieces completed by this summer's Camp Create participants.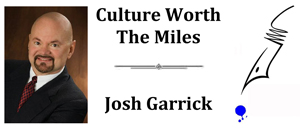 The young Artists range in age from 4 to 16, and "the work is always creative, colorful and fun to view," says Pam Coffman, MOFA's Curator of Education. The celebration is a family event with activities including storytelling, face painting, 'make & take' art activities, performances, and a live DJ. And there will be CAKE! A special 60th Birthday Cake Ceremony will occur at noon with 60 years worth of former class participants and teachers in attendance. Food and beverages will be available for purchase. Founded as DeLand's Children's Museum in 1951, the original volunteers opened the museum with a start-up bank balance of $13 and an unlimited amount of enthusiasm. Over the past ten years, under Executive Director Jennifer Coolidge, the Museum has grown in stature while promoting the work of Florida Artists. Throughout the years, youth-oriented visual arts programming and education has remained of paramount importance. The Museum is located at 600 N. Woodland Blvd in DeLand. The Celebration is FREE. Call 386.734.4371 or visit museumoffloridaart.org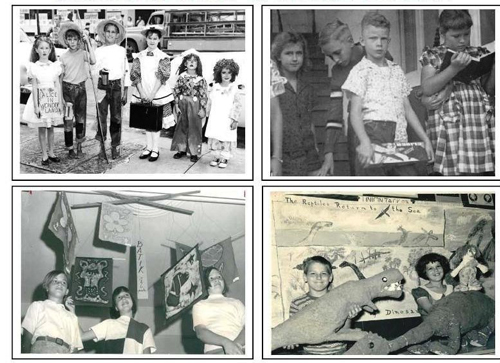 Cirque Offers Special Price to Florida Residents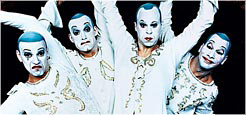 Proving that late summer in Florida CAN BE a great place to live, the Cirque du Soleil performance – La Nouba – at Downtown Disney is offering a very special $50 ticket price for Florida residents now through October 29.  From a group of 20 street performers at its beginning in 1984, Cirque du Soleil has grown to become a huge entertainment corporation with 5,000 employees from over 50 different countries. La Nouba, our Central Florida production of Cirque du Soleil, has been seen by more than 8 million spectators featuring high wire and flying trapeze acts, amazing gymnasts and other acts of co-ordination and strength in a unique story format.  The music is created with its own 'language,' and features the artistry of Central Florida singing legend Sisaundra Lewis – reason enough to attend La Nouba over and over again. Florida residents may purchase $50 tickets (some restrictions apply).  Call 407.939.7328, or visit cirquedusoleil.com/lanouba
Celebrity Impersonators in Orlando
Where else but Orlando could you walk into a bar and run into Elvis Presley, George Bush, Lady Gaga and Tina Turner?  That could definitely happen if you find yourself at the Wyndham Lake Buena Vista Resort (formerly the Grosvenor) at Disney World on August 19 or 20. That's when the public is invited to attend the 2011 showcases of the Annual Sunburst Convention of Celebrity Impersonators where 100 professional impersonators appear on stage and perform for two days of showcases. Each day features different 'stars,' with each of the unique talents putting their best foot forward for talent agents from across the country. These professional entertainers are booked at corporate events, festivals, casinos, cruise ships and night clubs across the US, making it a multi-million dollar industry. Greg and Jackie Thompson have produced the convention since 2004, and during that time the convention has been featured on CNN, Late Night with David Letterman, The Daily Buzz and many other TV shows.  It is currently featured in a documentary called Just About Famous, which is winning awards at film festivals across the country. Most importantly, the individual performances run the gamut from inventive to amazing – and always FUN.  Visit sunburstconvention.com or call 407.226.9088.
The Musical of Musicals (The Musical!)
It's a musical, AND it's a satire on musicals, AND it's being presented at the Winter Park Playhouse. No one handles the combination of music and satirical comedy better than the wacky crew at the Winter Park Playhouse, so THIS 'MUSICAL OF MUSICALS' is a not-to-be-missed performance.  Scheduled from August 19 to 28 and September 9 to 17, The Musical! is presented in five acts, each of which is a short musical taking satirical shots at the 'style' of a famous composer. Corn!Corn!, in the style of Rodgers and Hammerstein, takes place in "Kansas in August."  (I know – you're beginning to 'get the picture.') A Little  Complex channels the work of Stephen Sondheim, set in a New York apartment building full of neurotics. Dear Abby parodies the work of Jerry Herman, (think Mame and Hello, Dolly!) in which Aunt Abby is an 'unconventional' Manhattan socialite. Aspects of Juanita is a 'pop-opera' – including a "phantom" character and a chandelier. Yes, Andrew Lloyd Webber is skewered in that one, and finally, Speakeasy (as in Chicago and Cabaret) takes us to Chicago, where – for some reason – half the characters are German!  Speakeasy parodies the work of John Kander and Fred Ebb. The incredibly talented cast includes Natalie Cordone, Kevin Kelly, Todd Allen Long and Kate O'Neal – actors graced with great voices AND a gift for funny, all of which makes this production a non-stop laugh sensation. See it at the Winter Park Playhouse at 711 Orange Avenue in Winter Park. Call 407-645-0145 or visit www.winterparkplayhouse.org
And not to be missed …
Speaking of witty looks at the comic absurdities of the world of theater, the Mad Cow Theater is presenting a great new comedy called The Understudy. A Hollywood action hero, a Broadway setting, a jilted bride, and Kafka thrown in for spice create a thoroughly enjoyable collision of characters performed through August 28 at the Mad Cow Theatre at 105 South Magnolia Avenue.  Call 407.297.8788 or visit madcowtheatre.com
Tony Robbin: A Retrospective at the Orlando Museum of Art (running through October 30) is the 'real-deal' in computer-generated Art. Including four-dimensional objects on canvas, brilliant water color prints, and a sculpture, the vibrant works are complex (but oh-so-pleasing) layers of geometric forms. The OMA is located in Orlando's Loch Haven Park. Call 407 896 4231 or visit omart.org