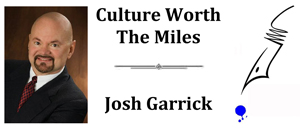 It's a drive, but the experience of hearing the Orlando Philharmonic perform in Florida's most beautiful garden is a life-experience worth the miles. I'm referring to the 10th Annual Sunset & Symphony Concert at Bok Tower Gardens, the indescribably beautiful National Historic Landmark 55 miles southwest of Orlando. This year's concert is called Around the World, and the date is Saturday, November 5. Guests are invited to bring picnics as the afternoon begins with the 205-foot Singing Tower carillon played by William De Turk. Then as the Orlando Philharmonic takes the stage, children dressed as pirates will be invited to help conduct the performance of Pirates of the Caribbean. Other selections include Hungarian Dance No. 5, by Brahms; Scheherazade by Rimsky Korskov; Can-Can by Offenbach; and Gershwin's American in Paris. Gates open at 3:30 pm to set up picnics, and an "Instrument Petting Zoo" begins at 4:30 where families may try a variety of instruments with the help of Philharmonic musicians. A Picnic Contest awards prizes for Most Elegant, Most Original and Best Fall. Visitors are encouraged to bring lawn chairs, insect repellent and flashlights. Visit boktowergardens.org or OrlandoPhil.org or call 863-676-1408.
Party Like a Caveman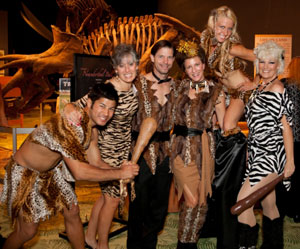 It's a fund-raiser, and it's held in a Museum, but there is nothing 'stuffy' about the coolest event this side of the Ice Age! The Orlando Science Center invites us to the Museum's annual Neanderthal Ball on Saturday, November 5 from 7 to 11 pm. Let your hair down – or wear it in a bone-braid – as you party like a caveman. Join in a "diamond dig" for a real diamond, examine real fossils, and witness the latest in "caveman couture" with guests encouraged to dress in animal prints. It's a night of prehistoric fun to benefit children's programming at the Science Center, AND it's an upscale dining event with gourmet food selections. NEW this year, Absolut vodka presents a martini bar in an Ice Age theme area. At the Science Center's biggest 'friend-raiser' of the year, guests rock out with themed music, bid on silent auction items, indulge in food and wine choices, and enjoy one of the most spectacular views from the terrace overlooking Orlando. Call 407-514-2233 or visit www.osc.org.
PlayFest – A Festival of (New) Plays
"The new and improved" PlayFest! The Harriett Lake Festival of New Plays will be held November 3 to 6 at the Orlando Shakespeare Theater offering a full weekend of play readings, panel discussions, parties, and networking. PlayFest offers the unique opportunity to meet and talk with artists and view groundbreaking new plays in only four days. This season, Orlando Shakes welcomes the prolific playwright Jeffrey Hatcher as Keynote Speaker. Mr. Hatcher wrote the screenplays for Casanova, Stage Beauty, and The Duchess. His new play, Strongman's Ghost, will be presented as one of staged readings during PlayFest. Special events include:
* Play-in-a-Day Hosted by Beth Marshall – Thursday, November 3 at 7 pm
* Keynote Address by Jeffrey Hatcher – FREE – Saturday, November 5 at 7 pm
* Panel – "What's a Playwright Gotta Do to Make a Living?" FREE! November 6 at 2 pm
All Events take place at the Shakespeare Center, 812 East Rollins Street in Orlando. Call 407-447-1700 or visit orlandoshakes.org/tickets.
Signature Chefs Auction Recipe
Bring together top chefs from across Central Florida to showcase their culinary masterpieces. Mix in a generous sampling of fine wines and signature cocktails. Add in live entertainment and an auction of "one-of-a-kind packages," and you have the recipe for the March of Dimes Signature Chef's Auction. Celebrating Central Florida, the event raises important dollars for the March of Dimes, the leading nonprofit organization for pregnancy and baby health. The event begins on Thursday, November 10 at 6 pm with a tasting event after which guests are invited to bid on a variety of auction packages including fine dining, hotel/resort stays, weekend getaways, and more. At the Rosen Shingle Creek Resort, 9939 Universal Blvd (near the new Convention Center) in Orlando. For tickets, visit www.marchofdimes.com/florida or call 407-599-5077, ext. 33
Comedy with Class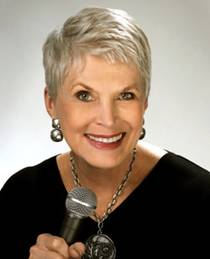 Mature (but only in the sense of her real age) comedienne Jeanne Robertson, known for her family-friendly comedy, will appear at Orlando's Plaza "Live" Theatre on Saturday November 5 at 8 pm as part of her Comedy with Class tour. The 68-year-old former Miss North Carolina stands 6'2″ tall and has a personality, heart and sense of comic timing just as big. For years, her witty speeches have been highlights of conventions, but with 6 DVDs, 3 books, and hundreds of hours on satellite radio, Jeanne is now on a cross-country tour to meet her fans in person. Embracing the humor in our everyday lives, Jeanne leaves audiences wiping tears from their cheeks in laughter. She is the "classic Southern woman," and at 68 years of age shows no signs of slowing down. The Plaza 'LIVE' Theater is at 425 North Bumby Avenue in Orlando. Call 407-228-1220 or visit plazaliveorlando.com.
Early Holiday Shopping at Disney Benefit Sale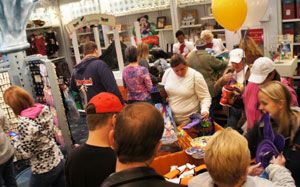 If you want to be the first to do your "Disney" Holiday Shopping AND help United Way help others with each purchase, the Disney World Downtown Marketplace is the place to be on Saturday, November 5 from 5:30 am to 9:30 am. The Benefit features discounts up to 25% at participating shops including World of Disney, Team Mickey, Tren-D, Disney's Pin Traders, Once Upon A Toy, and many others. Door Busters and Early Bird Specials add to the excitement. Access is limited to those who purchase a $5 voucher from Heart of Florida United Way, with all proceeds from voucher sales going to HFUW and the 108 service programs it supports throughout Central Florida. To purchase a voucher, visit www.hfuw.org. A preview of special promotions and discounts may be viewed in advance at www.thebenefitsale.com This unique opportunity turns your shopping trip into a way to help those in need in Central Florida. Visit hfuw.org.
And NOT-to-be-missed …
It's been 45 years since the founding of the National Organization for Women (NOW), and Rollins College celebrates that anniversary with FREE events on October 28 and 29. Open to the public, the events feature author Gloria Steinem and Congresswoman Patricia Schroeder. Visit www.rollins.edu/wpi or call 407- 691-1995.