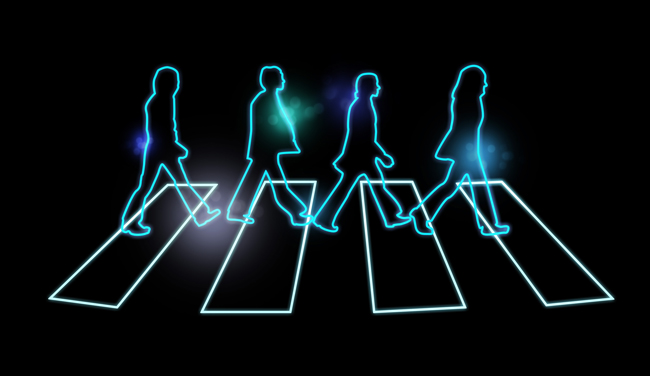 Games People Play at the History Center
The Orange County Regional History Center will add "play-time" to the celebration of its 10th anniversary season with its new exhibit Games People Play: The Evolution of Video Games.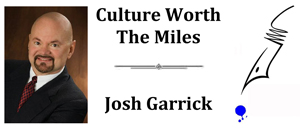 Beginning with the pinball machine, visitors are invited to journey through time – discovering (and re-discovering) how electronic games evolved, from the first computer games to the rise of the 'arcade,' to the at-home game consoles of today. Games People Play offers a look 'inside the box,' as it presents the dramatic changes in size and power in game technology. The exhibit, running from July 2 to September 10 promises to illustrate the 'sociological influences' of these toys. Visitors will be invited to see – and play – examples of classic gaming systems including Atari, Super Nintendo, Nintendo 64, and more. The History Center is at 65 East Central Boulevard in downtown Orlando in the historic 1927 courthouse. Call 407.836.8500 or visit www.thehistorycenter.org.
Artists Offer Reverence for Nature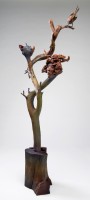 At a reception scheduled for July 1, Artists Cheryl Bogdanowitsch and Weronica Ankarorn will exhibit work that reflects their interest in nature, mythology, and history. Their visual world, depicted in paintings and sculpture, will be exhibited at the Lake Eustis Museum of Art through August 14. Ankarorn draws on her roots as a native of Sweden, who arrived in Florida two decades ago in a home-built sailboat. Her paintings echo messages carved into stone more than 100 generations ago, examining the raw depth of nature and respect for the fleeting light of her homeland.  Bogdanowitsch's mystical sculpture-figures are created from 'found-in-nature' twigs and branches. Inspired by natural wood shapes, she constantly searches for natural elements to transform into art. This joint exhibit promises to "encourage reflection on one's own connection to the universe." The Lake Eustis Museum of Art is at 200B East Orange Avenue in Eustis, Florida. Call 352.483.2900 or visit LakeEustisMuseumofArt.org
Free Fireworks at Cranes Roost 4th of July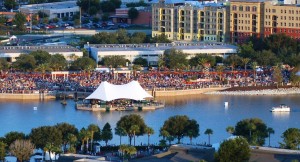 As if Free Fireworks for July 4th is not enough to draw 150,000 Central Floridians to Uptown Altamonte's Cranes Roost Park, the musical talent provided by XL 106.7 FM should seal the deal. Each year, big name acts perform live on the unique stage that floats (literally) atop Cranes Roost Lake entertaining the crowd from every angle. This year's line-up includes Hot Chelle Rae, Paper Tongues, Shontelle, and Cody Simpson, along with the XL 106.7 FM Next Big Thing Winner – all followed by a spectacular fireworks show. The City of Altamonte Springs created Uptown Altamonte as an upscale urban lifestyle around Cranes Roost Lake. Visible from Interstate-4 near State Road 436, and positioned on 25 acres that encompass the waterfront of Cranes Roost Lake, Uptown Altamonte is a unique destination offering everything from shopping to a lakeside Park that ranks high among Central Florida's favorite locations for free family events. Visit UptownAltamonte.com or call 407-571-8863.
Free Admission to Morse Museum on July 4
The Morse Museum in Winter Park will offer free admission on July 4th, continuing its tradition of celebrating American Art on Independence Day. On Monday, July 4, the Museum will be open from 9:30 am to 4 pm as part of Winter Park's "Olde Fashioned 4th of July Celebration." The celebration includes a bicycle parade, horse-drawn wagon rides, patriotic music by the Bach Festival Choir, and more. This year, visitors to the Morse will be able to tour the museum's new Tiffany wing, which features art and architectural objects from Laurelton Hall, the celebrated Long Island home of the iconic American artist and designer Louis Comfort Tiffany. Exclusive to this 4th of July, the Museum will also exhibit a 1798 cream jug by American patriot and silversmith Paul Revere. Call 407.645.5311 or visit morsemuseum.org.
Medieval Times Offers "Train to be a Knight" Fun for Kids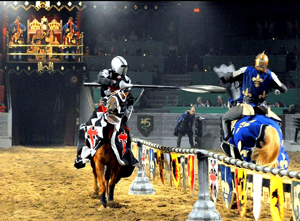 The Medieval Times Dinner & Tournament attraction takes its guests back to the 11th Century to witness the thrill of live jousting, swordplay, and horsemanship. This summer Medieval Times offers a new program called Train to Be a Knight (for children ages 5 to 12), which promises the most exciting way yet for young ones to become lords and ladies. The new program begins before the nightly performance as kids enjoy an exclusive weapons demonstration – created just for them – and learn about the 'hardships' involved in becoming a knight. Then, as autographs are collected, the 'training' culminates as the children are 'knighted' by his majesty King Philippe. One enthusiastic child, having experienced the 'training,' announced that he was ready to participate in the up-coming joust. This unique new program will be offered July 3, 17, 24, and 31 and August 7, 14, 21, and 28. Tickets for the evening performance are required, but there is no charge for children to participate in the Train to Be a Knight program. Medieval Times is located at 4510 W. Vine Street in Kissimmee. Visit medievaltimes.com or call 1-888-935-6878.
Laser Light Shows at the Science Center
The 'perfect' time-traveling follow-up to the musical HAIR that recently took over the stage at the Bob Carr is the announcement from the Orlando Science Center that Laser Light Shows will be presented every Friday and Saturday Night through August 19th. These phantasmagoric shows will 'rock' the Science Center's CineDome featuring a lineup of classic jams backed by 28,000 watts of stereo sound and laser effects. This summer we get to 'rock out' at the laser light shows and then celebrate our inner guitar star with a visit to GUITAR: The Instrument that Rocked the World, a world premiere exhibit that celebrates the guitar and the science of sound! Laser show tickets provide access to both as the Science Center extends its hours on Friday and Saturday nights until 10 pm.  The Orlando Science Center is at 777 East Princeton Street in Orlando. Call 407.514.2000 or visit www.osc.org