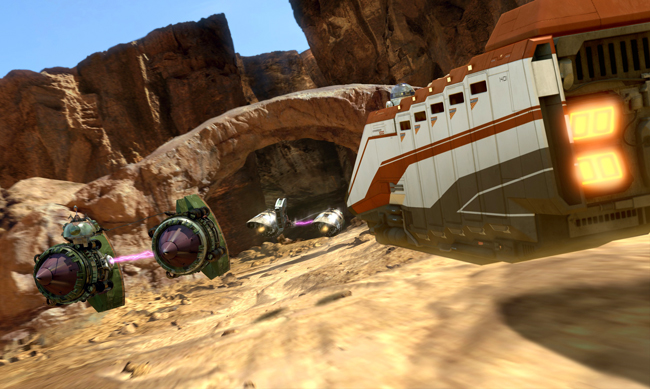 VISUAL (as in Fine Art) Fringe
Arts lovers who realize the "theatrical madness" of Orlando's world-famous Fringe Festival is only days away, may NOT realize Visual Fringe, the part of the Fringe Theatre Festival that consists of VISUAL ART, will open on May 18 as well. Like the theatre festival, Visual Fringe is uncensored, un-juried, and 100% of the money made in art sales is given to the Artists who created the work! Visual Fringe has grown in recent years due to the dedicated Visual Fringe Producer – Anna McCambridge-Thomas.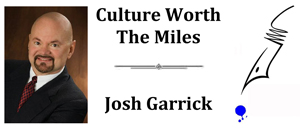 Anything you see on the walls in the Orlando Shakespeare Theater – paintings, drawings, photographs, or sculptures – is part of Visual Fringe. While you wait in line for Fringe shows, Visual Fringe provides a 'mini-museum' for you to look at. Patrons can purchase artwork, too! If you see something you wish to purchase, go to a Fringe volunteer inside the patron's 'round room' inside the Shakespeare Theater building and let them know. They're easy to find by the sign on the table that reads "Talk Art, Buy Art." And remember, 100% of the purchase price goes back to the Artists. For information, visit orlandofringe.org/visual. Visual Finge can be found – along with most of the Fringe shows – at the Lowndes Shakespeare Center at 812 E. Rollins Street in Loch Haven Park.
Statewide Preservation Conference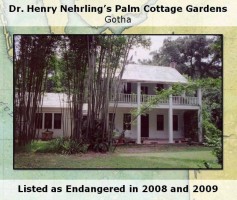 Historic preservation activities created 111,509 jobs in Florida and contributed $1.38 Billion (with a B) to state, local and federal tax collections in Florida in 2007 and 2008. Those facts are reason enough to attend the Florida Trust for Historic Preservation's Annual Statewide Conference, but the fact that we have a local success story AND a property on the 'endangered' list adds to the impact of holding the Conference in Orlando. The success story is the Nehrling Home in Gotha, and the 'endangered' building is the Grammar School in Sanford. FL Trust President Nancy H. Maddox says, "It always impresses upon me at every conference we have, the pride and passion each community has about their historical assets within their community. We bring economic impact to the community and many of the conference attendees return with their families to enjoy the area more leisurely."  Designed to appeal to a broad audience, conference themes include downtown revitalization, neighborhood design, conservation, and nonprofit management. During the conference, the 2011 Most Endangered Historic Sites will be announced, increasing public awareness of the urgent need to save Florida's threatened historic resources. The Conference will take place in Orlando from May 18 through 21. The Grand Bohemian Hotel is the host hotel. Visit floridatrust.org or call 850.224.8128.
Disney Star Tours Continuing Saga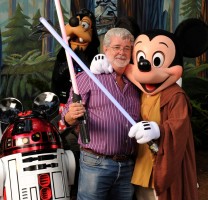 Star Wars fans have always felt somewhat possessive about the simulator ride Star Tours since it debuted at Disney's Hollywood Studios in 1989. The attraction went dark for "re-imagining" in fall 2010, and now Star Tours is scheduled to re-open on May 20 as Star Tours –The Adventures Continue. The "re-imagined" attraction puts a new twist on virtual space travel. The Adventures Continue features new droids, a new Starspeeder, new destinations, and even a new pilot. Always working to out-do their last creation, Disney's techno-wizards have created the new adventure in 'eye-popping' 3D with new scenes shot at George Lucas's Studio and a host of (more than 50) unexpected ride variations. Even the outcome of the adventure may change from one journey to the next, allowing guests to always experience a new adventure. In the new version C-3PO becomes the pilot (by accident), and takes the controls for a journey to the planet Coruscant or to Tatooine or to some other planet within the Star Wars' mythical universe. With so many possible variations, guests will be jumping 'back in line' to visit a variety of the now legendary sites of the Star Wars universe. Visit disneyworld.com or call 407-939-6244.
Maitland Symphony's 'Fireworks'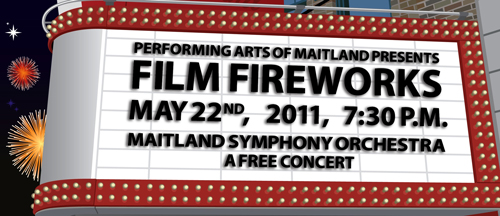 The Maitland Symphony Orchestra promises 'Fireworks' in the sanctuary of the First Presbyterian Church of Maitland when they present a program called 'Film Fireworks' on Sunday, May 22 at 7:30 pm. Performing music from classic films, the evening will feature music from Harry Potter, E.T, (the Extra-Terrestrial), 2001: Space Odyssey and Close Encounters of the Third Kind. Guest artists will include Dr. Alvaro Gomez, violinist, performing music from Schindler's List, and the Orlando Brass Quintet with themes from The Titanic. Conductor Paul Hostetter will direct a Forrest Gump Suite, among others.
The evening of movie music is free and designed for children of all ages. The Maitland Symphony is a community orchestra of 100 players who perform under the auspices of Performing Arts of Maitland. Visit pamaitland.org or call 321-303-1404.
Psychedelic, Hypnotic Art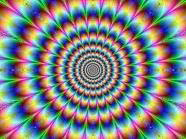 Third Thursday (in Downtown Orlando) is the day each month when all the Art Galleries hold "Openings" for their new exhibits.  It's always fun – and a great idea. Art lovers get to see what's new in one downtown visit, and you can always go back and spend more time once you find something you 'love.'  That urge to return may be a post-hypnotic suggestion after May 19's series of Openings, however.  On that night, the SAK Comedy Lab at CityArts Factory will host 'Psychedelic Hypnotic May,' a fund-raiser featuring Richard Barker aka the "Incredible Hypnotist." "They will be hypnotized by my act and then equally mesmerized by the art they will get to see after my show," says Barker about his performance (scheduled from 6 to 7:15 pm). A portion of the proceeds benefit the Downtown Orlando Arts District, the parent company of CityArts Factory – Orlando's largest collective of art galleries, and home of SAK Comedy Lab. And while you're in the building, visit the Lee James Gallery downstairs to see new work by painter Shannon Holt. Her fascinating new paintings "mix contemporary sexuality with a hard candy coating." Visit orlandoslice.com or incrediblehypnotist.com for more information.
A Father and Son Exhibition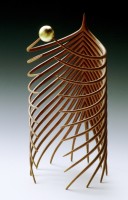 Artists Arthur and Samuel Jones (father and son) share the same bloodline and the same artistic spirit, but their approach to Art is quite different. In their first-ever dual exhibit (called Two Generations: Two Visions) at the Albin Polasek Museum, the show will  feature Arthur Jones' wood sculptures and Samuel Jones' paintings and mixed media works. The exhibition will be on display from May 17 through July 10, and is the Museum's 1st summer exhibition since opening year-round during the Museum's 50th anniversary. Arthur's work is in the permanent collections of The Detroit Institute of Art, Mobile Museum of Art, Maitland Art Center, and the City of Orlando. Samuel Jones is a mixed media artist currently living in Houston, Texas. According to Samuel, "Using a variety of media, my artwork reflects the love of searching; however, it also explores the artifacts of the human condition, and recognizes that there can be magic in the mundane and excitement in an otherwise ordinary and routine life." The Albin Polasek Museum is located at 633 Osceola Avenue in Winter Park. Call 407-647-6294 or visit polasek.org
Husband and Wife Artists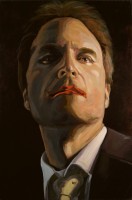 The Fredlund Gallery will host an Art Opening and wine tasting featuring the husband and wife Artist team of Edson Campos and Kathleen Brodeur on Thursday, May 26 from 6 to 9 pm. Kathleen Brodeur has a degree in fine art from Florida State University and works with a palette knife in oils. In her skillful hands this medium produces colorful landscapes and florals in work collected throughout the country.  Born in Rio de Janeiro, Edson Campos has been a painter since childhood. He moved to the United States in 1978 and quickly established himself as an artist of the highest caliber. He has exhibited his lifelike paintings and drawings in major cities throughout the world, winning prestigious awards in Paris. Edson is particularly popular in Europe where they love his realistic 'Classic' portrayals of the human figure and gothic architecture. Edson's work is published in several magazines, and has been commissioned to grace the walls of all 500 rooms in the Queen Mary Hotel in Long Beach, California. During the Opening, PRP wines will present a wine tasting from 6:30 to 7:30 pm. The Fredlund Gallery is at 221 S Knowles Ave in Winter Park. Visit fredlundgallery.com or call 407-622-0102
And Not to be Missed …
SHREK, the Musical is headed to Orlando for one-week-only from May 17 to May 22. Shrek, the MUSICAL is based on the story and characters from the DreamWorks Animated film. Visit OrlandoBroadway.com or to charge-by-phone call 800-982-2787
The Chef's GALA at Epcot … THE BIG "food & wine event" in Central Florida benefits Heart of Florida United Way. "Set your waistline" for Saturday, May 21 at Epcot at Walt Disney World. Fine food and fine wine from Central Florida's top chefs benefits local health and human services. For tickets, visit ChefsGala.org or call 407-429-2161.