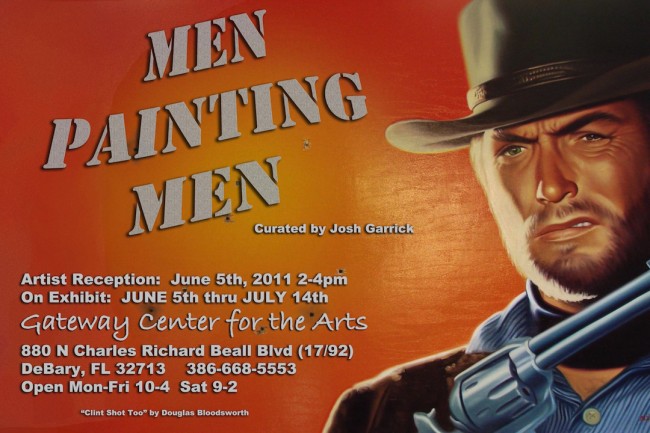 Mad Cow Presents 'A Funny Thing …'
Broadway Musicals just don't get 'funnier' than Best-Musical-Tony-Award-winning A Funny Thing Happened on the Way to the Forum, with music and lyrics by Stephen Sondheim.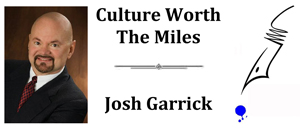 It's 'Broadway's greatest farce' as it combines plot elements from the comedies of Roman playwright Plautus with the slapstick energy of vaudeville to create a laugh-a-minute musical extravaganza. The musical includes the stock characters of the 'crafty slave' (Pseudolus), who is struggling to win the hand of a 'beautiful courtesan' (Philia) for his young 'master' (Hero), in exchange for his freedom. Mad Cow will present A Funny Thing through July 10, continuing their 80th Birthday tribute to the great Stephen Sondheim. On Broadway, Funny Thing won six Tony Awards including Best Musical.  Tickets are available at madcowtheatre.com or call 407.297.8788. The Mad Cow Theatre is at 105 South Magnolia Avenue in downtown Orlando.
(Very) Early Bette Midler
It takes a special performer to 'channel' the talent of Bette Midler, and that is exactly what Cassandra Hohn does as she brings her acclaimed performance (as Bette Midler) to the Winter Park Playhouse 'straight from performances in New York City!' This fantasy tribute runs from June 3 to 18. Called Bathing In Bette, the show re-creates Bette Midler's early performances at the Continental Baths in New York in the 1970's … when a young pianist named Barry Manilow accompanied her! Written by Ms. Hohn, the show was performed to sold-out audiences in New York. Ms. Hohn, who has performed with Norah Jones and Tony Bennett, has had great success in the New York City Cabaret Scene, where she has been crowned 'The Queen of Sass.' Bathing in Bette will make its international debut later this year when it travels to Sydney, Australia, but first, we get to see the acclaimed performance right here in Winter Park. Call 407-645-0145 or visit winterparkplayhouse.org.  The Playhouse is located at 711-C Orange Avenue in Winter Park
MEN Painting MEN
Central Florida's most celebrated painters (who happen to be men) will be featured in an exhibit set to open June 5 at the new Gateway Center in DeBary, Florida. The title of the exhibit is succinctly "Men Painting Men," and the testosterone-filled exhibit is created by male Artists whose subject is the male figure. Artists include photo-realist painter Douglas Bloodworth; mixed-media artist Victor Bokas; contemporary "urban" artist Asaan 'Swamburger' Brooks; photo-surrealist painter Jacob Cordell; renowned creator of the "strappo" technique Harold Garde; watercolorist Bob Hague; urban landscape painter Bryce Hammond; abstract figurative painter Terry Hummel; "musical mood" artist Bill Moran; portraitist Arnold Munroe; New Age POP Artist Parker Sketch; urban 'cross-over' artist Chris Tobar; and portraitist Steve Vanderwolk; and is curated by yours truly. The exhibit opens on Sunday, June 5 with a Reception from 2 pm to 4 pm and runs through July 14. (The exhibit is appropriate for viewing by children). The Gateway Center for the Arts is located at 880 N. Highway 17-92 in DeBary, Florida. Visit www.gatewaycenterforthearts.org or call 386.668.5553.
Central Florida's World Ballet Competition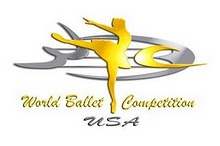 The World Ballet Competition – set to take place through June 4 – brings 120 competitors from around the world (ages 10 to 22) of all levels of ballet experience to compete in Orlando. The annual event attracts dance celebrities from the world of ballet while rewarding future generations of dance talent. Culminating with a 'Stars of Dance Gala' beginning at 7:30 pm on June 4 at the Bob Carr Performing Arts Center, the Competition is now in its 5th year. Daily competitions begin at 5 pm with dancers placed under the scrutiny of a renowned judging panel with additional interest generated by a computerized scoring system and a live online broadcast. After days of competition, winners are rewarded with cash prizes and scholarships. The highlight of the Competition is its concluding Gala performance with former 'Gala' artists coming from the New York City Ballet, Ailey II, Boston Ballet, and San Francisco Ballet among others. Guests are invited to attend the daily competition and/or the Gala.  For tickets call 407.849.9948 or visit WBCorlando.com