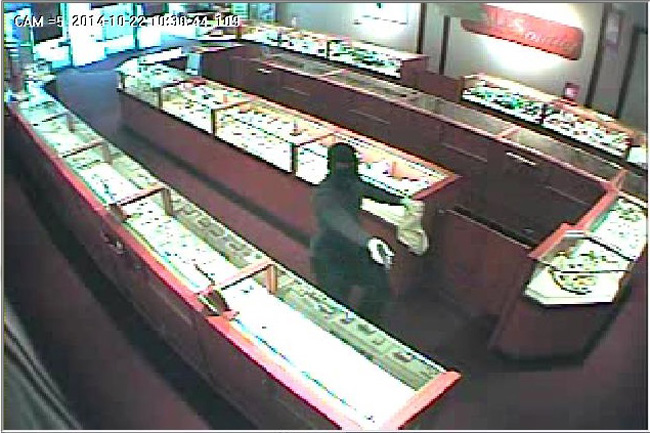 At 10:20 this morning a masked man authorities are describing as "possibly black" robbed the Zales Jewelry store at 2700 State Road 16, one of the stores at the Premium Outlets mall south of St. Augustine, along I-95.
Detectives with the St. Johns County Sheriff's Office Major Crimes Unit are investigating the robbery.
Witnesses told deputies that the man entered the jewelry store and produced a small semi-automatic handgun. The man was wearing dark colored pants, a dark colored long sleeve shirt, white gloves and a black hoodie. He was carrying a cream colored pillow case. He ordered store clerks to put an unknown amount of jewelry inside. (Generally, bank and jewelry stores are quick to inventory what's taken, but police don;t immediately release the information so as not to compromise the investigation.)
The man then fled the store and entered the passenger side of a newer model (2010 or later) white (possibly a Honda or Toyota), which was parked in the fire lane just outside of the store.
There is no description for the driver of the vehicle at this time. The vehicle fled south through the parking lot and towards State Road 16 and then in an
unknown direction from there.
Anyone with any information concerning the identity of this suspect is asked to contact Detective Jeremy Russell at the Sheriff's Office at (904) 209-2193. You can also remain anonymous and possibly be eligible for a cash reward.