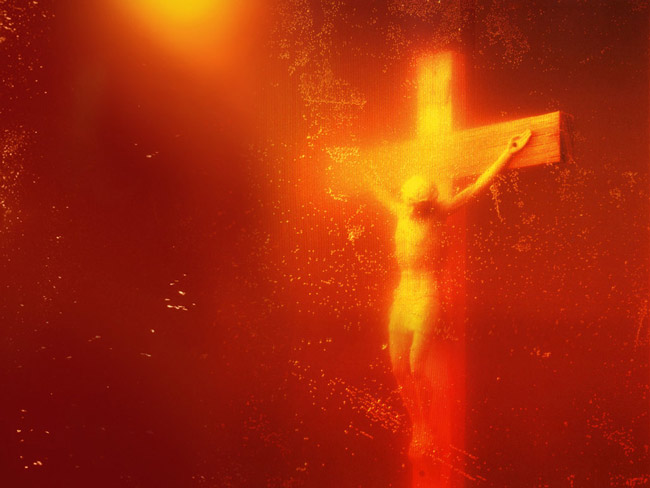 By Susan Clary
Florida Atlantic University Professor Deandre Poole gave the students in his Intercultural Communications class an assignment three weeks ago from their textbook: Intercultural Communication: A Contextual Approach, 5th Edition.
Students were asked to write the name "Jesus" in big letters on a piece of paper and place it on the floor in front of them. After a brief period of silence, they were asked to step on it. If students hesitated, they were asked to talk about why they couldn't do it.

The assignment was an opportunity to discuss the role of symbols in our culture. That discussion likely occurred as it has in classrooms all over the country with the same textbook. But one student refused the assignment, complained to a faculty supervisor and went to a West Palm Beach television station.
Ryan Rotela, 21, said he was deeply offended to be asked to "stomp" on something he values so deeply. Rotela, a devout Mormon, said the professor's actions were inappropriate and unprofessional. The story spread like wildfire. Christians all over the country cried foul.
It didn't take long for politics to penetrate the story. It was learned Poole is vice chair of the Palm Beach Democrats. Mat Staver, with the conservative Liberty Counsel, spoke out. A lawyer with the Texas-based Liberty Institute ran to Rotela's rescue.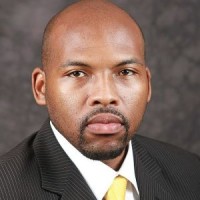 This week, Florida Gov. Rick Scott penned a letter to State University Chancellor Frank Brogan demanding an investigation. "I am requesting a report of the incident, how it was handled and a statement of the university's policies to ensure this type of 'lesson' will not occur again," he wrote.
To be sure, FAU handled the incident poorly. Rotela claimed he was thrown out and suspended. Schools officials said no one had been expelled, suspended or disciplined. Then it was reported Rotela received a letter from an associate dean accusing him of violating the "speech code" and ordering him not to speak with other students pending a hearing. In the end, the school dropped all charges, apologized and promised not to use the lesson again.
Throughout this ordeal, Professor Poole has been vilified nonstop. He has been accused of religious intolerance, blasphemy and called names for "forcing" his students to stomp on the Lord and Savior. Add some elephants and you would have a three-ring circus.
What seems to be lost in this discussion is the idea of academic freedom. The outrage has been focused on the lesson – mostly from conservative media. Students do not have a right not to be offended by classroom speech or assignments. Universities are the very places students go to be challenged, to defend their ideas, to grow and to become adults. It appears that this was Professor Poole's goal.
The school was in dangerous territory from a civil rights perspective with their response to Rotela's refusal. Free speech and due process come to mind. Yet you hear little or no discussion about that. The lesson is under attack and with it, Professor Poole.
In his letter, the governor makes clear that he is using this incident to further his own political agenda. "Whether the student was reprimanded or whether an apology was given is in many ways inconsequential to the larger issue of a professor's poor judgment," Scott wrote. "The professor's lesson was offensive, and even intolerant, to Christians and those of all faiths who deserve to be respected as Americans entitled to religious freedom."
It is disappointing, but not surprising, that the governor attacked Professor Poole and made the textbook assignment "his lesson." The governor faces a tough re-election campaign next year with approval ratings hovering at 23 percent, according to a recent Tampa Bay Times poll. As a leader with South Florida Democrats, Professor Poole poses a threat to conservatives. Why would his party matter to anyone otherwise?
In the end, it is the students of FAU who are the losers. Gone is an important lesson on culture. A faculty member's future hangs in the balance. Discussions on the constitutionality of the school's "speech code" have been buried. And they have been used in a political game of chess where no one wins.

Formerly a reporter for the Tampa Bay Times and Orlando Sentinel, Susan Clary is a freelance writer living in Winter Park. She can be reached by email here.