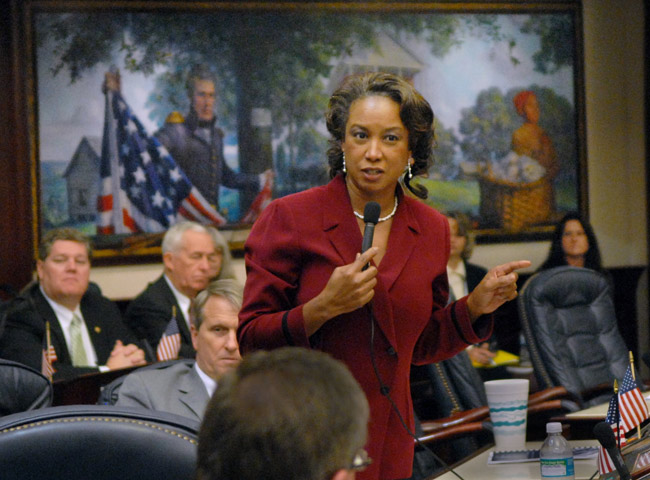 Jennifer Carroll emerged as a popular figure in Republican politics in 2000 when she tried to unseat Jacksonville Democratic Congresswoman Corrine Brown.
Carroll lost the race and a rematch in 2002, unable to overcome the well-oiled Corrine machine. But challenging Brown — who is disparaged by many Republicans — helped fuel Carroll's political career.
A Navy retiree, Carroll served as executive director of the Florida Department of Veterans' Affairs before becoming the first black woman Republican elected to the Legislature. After seven years in the House, she became Rick Scott's running mate and, in 2010, was elected as the state's first black lieutenant governor.
But all that ended Tuesday as local, state and federal authorities swept into Internet cafes across Florida and began arresting 57 people on charges such as racketeering and money laundering. By the next morning, the Capitol came alive with news that Carroll had resigned as lieutenant governor.
Carroll, 53, has not been charged with crimes. But while serving in the House in 2009 and 2010 she worked as a consultant for Allied Veterans of the World, an Internet café outfit that is at the heart of the investigation into an industry that has always faced questions about whether it featured illegal gambling.
The Florida Department of Law Enforcement interviewed Carroll on Tuesday about her work for Allied Veterans. Later that day, she submitted her resignation — a move that led to speculation the rest of the week about Carroll's activities and, ultimately, about who would replace her as Scott's second-in-command.
Scott provided relatively little insight during a news conference Wednesday, though he praised Carroll's advocacy for the state's military and her efforts to help create jobs.
"I will not elaborate on the details of her resignation further, other than to say that she resigned and she did the right thing for the state and for her family," Scott said.
In a statement issued Wednesday, Carroll said she did not believe she or a consulting company she co-owned are "targets" in the ongoing investigation.
"My decision yesterday to resign as lieutenant governor represents my unwavering commitment to the great state of Florida," Carroll said. "I simply refuse to allow the allegations facing a former client of my public relations firm to undermine the important work of the governor and his administration."
But Carroll's political career appears all but finished. Making matters worse for the former Navy lieutenant commander, she will be remembered for her involvement with Allied Veterans of the World, a group that authorities say held itself out as a charity for veterans but actually was a gambling operation that enriched a handful of people.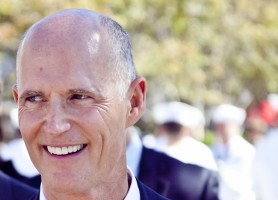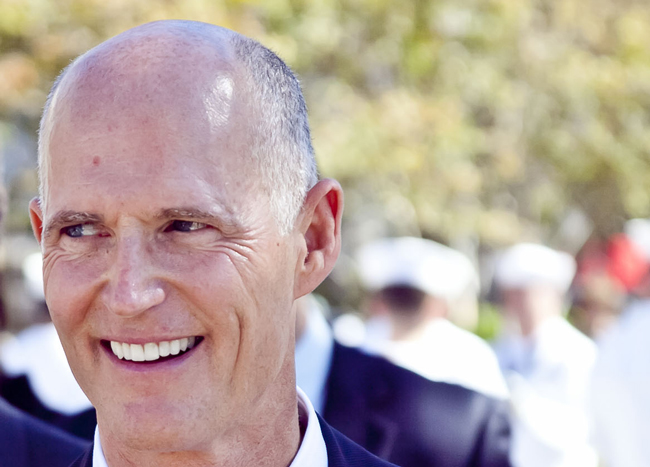 Scott said he won't name a replacement for Carroll until after the legislative session. With a re-election campaign coming up next year, the choice will be closely scrutinized.
Perhaps the most-mentioned name this week was Sen. Anitere Flores, a Miami Republican. Along with having experience on key issues such as education, she has largely steered clear of controversy and would add a Hispanic woman to the 2014 ticket — a demographic profile that could have huge appeal to Republicans after their election struggles in 2012.
TURN OUT THE LIGHTS, THE PARTY'S ALMOST OVER: The Internet café industry learned how to play the Tallahassee game: Shell out political contributions. Spend big bucks on lobbyists. And, voila, beat back legislative attempts to shut you down.
But it's funny how things changed Wednesday, after investigators started making arrests and locking the doors on dozens of the storefront businesses.
Legislative leaders moved at light speed — at least by Tallahassee standards — to announce that they supported shutting down Internet cafes and the games that critics have long contended are akin to slot machines. Cafes also quickly lost much of their political muscle and expertise, as prominent lobbyists cut business ties to International Internet Technologies, a key player in the industry.
And on Friday morning, the House Select Committee on Gaming voted 15-1 for a bill that would effectively shutter the industry. The measure (HB 155) could to go to the full House next week, and a Senate committee will consider its version Monday.
Hundreds of Internet cafes have popped up across the state in recent years, with the industry saying they feature legal, computerized sweepstakes games. But lawmakers didn't appear willing this week to buy that argument.
"These machines have always been illegal," said Rep. Carlos Trujillo, a Miami Republican who is sponsoring the House bill. "They're considered games of chance. They're illegal."
Only Rep. Jim Waldman, D-Coconut Creek, voted against the House bill, saying the Legislature might be moving too fast in response to the arrests.
"While well-intentioned, this seems like nothing but what we consistently seem to do around the House and that is a knee jerk reaction to something that took place," Waldman said.
THIS COULD TAKE A WHILE: In the big scheme of things, the Internet café issue has far less of an impact than how lawmakers handle a potential expansion of the Medicaid program under the federal Affordable Care Act.
But with a Senate select committee this week joining its House counterpart in rejecting the expansion, it appears that questions about offering health coverage to hundreds of thousands of additional Floridians will continue to percolate throughout the legislative session.
True, House and Senate Republicans have voted to reject expanding Medicaid. But Senate select committee Chairman Joe Negron, R-Stuart, also pitched another plan that would offer expanded coverage through private insurers.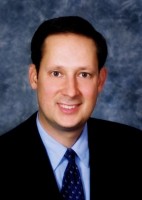 While Negron's plan might not be a Medicaid expansion, it would target the same low-income people who the Affordable Care Act seeks to cover. What's more, it would rely on the federal money that otherwise would go to Medicaid expansion.
House leaders have expressed interest in the Senate concept, though numerous questions remain to be answered. Gov. Rick Scott has endorsed Medicaid expansion, but House and Senate Republicans appear to want to find another way to offer coverage.
"I oppose the Washington plan, and I want a Florida plan," Negron said. "I think we have an opportunity to build a better program than what Washington is trying to force on us."
Democrats support Medicaid expansion. But they also noted that Negron's proposed alternative would address many of the expansion's goals.
"Although Republicans voted against what they called 'traditional Medicaid expansion' they turned around and endorsed a program that still relies on the same federal dollars and still extends affordable health care to 1 million Floridians," Senate Minority Leader Chris Smith, D-Fort Lauderdale, said. "Whatever name they opt to give the program, the bottom line is that money allocated by the federal government for Medicaid expansion will be the mechanism. In the Senate, the remaining question is no longer 'if,' but 'who.' "
STORY OF THE WEEK: Lt. Gov. Jennifer Carroll resigned, after being interviewed by the Florida Department of Law Enforcement about her past consulting work for Allied Veterans of the World, a group at the heart of a criminal investigation of Internet cafes.
QUOTE OF THE WEEK: "The case against Allied Veterans of the World makes clear that Internet casinos are a breeding ground for illegal activity." — Agriculture Commissioner Adam Putnam, after the crackdown on the industry.
–Jim Saunders, News Service of Florida