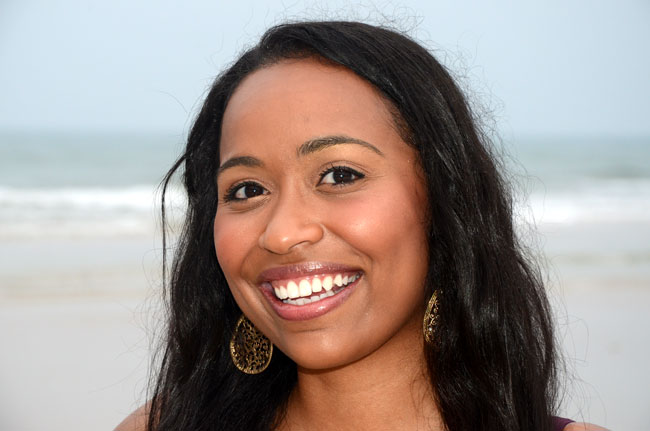 Jenissa is the 23 year old daughter of Frank Zedar and Maritssa Vazquez Zedar of Palm Coast. She has dark brown hair,  dark brown eyes and stands at 5 feet 3 inches tall.
Jenissa recently obtained her bachelor's degree in clinical laboratory sciences at Southern Adventist University.
Jenissa is sponsored by Parkside Realty Group. She enjoys running, swimming, biking and spending time with her family.  She also volunteers with several community service groups including the Women's Initiative of Flagler County, which carries out charity work for needy women and children of Flagler County.  In the future, Jenissa plans to obtain her master's degree in medical laboratory services and hopes one day to be able to open a homeless shelter.

The Complete Miss Flagler County Pageant Image and Portrait Galleries
2013
Little Miss Flagler County 2013 Contestants, Ages 5-7
Little Miss Flagler County 2013 Contestants, Ages 8-11
Miss Junior Flagler County 2013 Contestants, Ages 12-15
Miss Flagler County 2013 Scholarship Pageant Contestants, Ages 16-23
2012
Meet the 2012 Miss Flagler County Contestants: The Overview
Little Miss Flagler County 2012 Contestants, Ages 5-7
Little Miss Flagler County 2012 Contestants, Ages 8-11
Miss Junior Flagler County 2012 Contestants, Ages 12-15
Miss Flagler County 2012 Scholarship Pageant Contestants, Ages 16-23
2011
Meet the 2011 Miss Flagler County Contestants: The Overview
Little Miss Flagler County 2011 Contestants, Ages 5-7
Little Miss Flagler County 2011 Contestants, Ages 8-11
Miss Junior Flagler County 2011 Contestants, Ages 12-15
Miss Flagler County 2011 Scholarship Pageant Contestants, Ages 16-23
2010
Meet the 2010 Miss Flagler County Contestants: The Overview
Little Miss Flagler County Contestants, Ages 5-7
Little Miss Flagler County 2010 Contestants, Ages 8-11
Miss Junior Flagler County 2010 Contestants, Ages 12-15
Miss Flagler County 2010 Scholarship Pageant Contestants, Ages 16-23