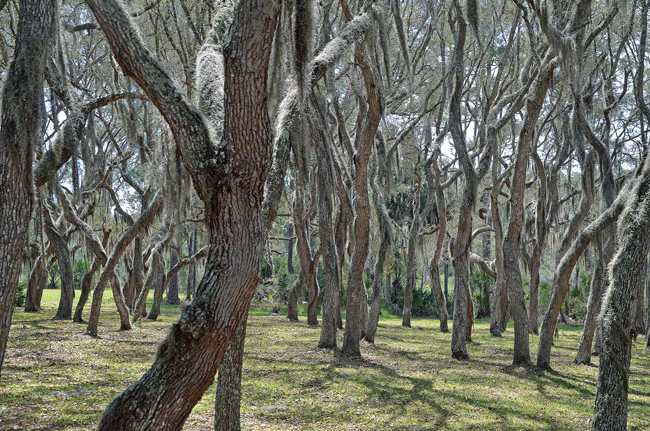 "James is proof that certain people were born with the rare talent to teach English," Kim Pandich wrote of James R. Wolfe, summing up his first year's evaluation as a teacher at Matanzas High School in 2007-08. He'd been a substitute teacher there for a year before that. "Although still a bit of a rookie, he is competent and professional and is a wonderful addition to our staff. He has the potential to be a truly great teacher of literature."
In his first four years as a teacher at Matanzas—the four years when his evaluations are available, as Florida law keeps a teacher's last two years' evaluations closed to public inspection—Wolfe had bit of a rough time and somewhat uneven evaluations, challenged mostly by demands on his time and classroom management. His 2010 school year was especially difficult and resulted in the poorest evaluation of his tenure. But on the whole he garnered strong and at times exceptional marks from his evaluators, who consistently recommended that his contract be renewed.
There is not a single blemish on his record, based on his personnel file as released by the Flagler County school district.
Until now, and that blemish is not officially part of his record. It is an allegation that shocked his colleagues when the Flagler County Sheriff's Office publicized it Saturday: Wolfe, 31, was arrested for unlawful sexual activity with a girl who ran for him in the Matanzas cross-country team, which he coached, and who would have been 16 at the time of what she alleges were the initial of "at least" seven instances involving intercourse and oral sex, beginning in August 2010.
"I didn't mean to hurt you," Wolfe told his alleged victim when they met on Saturday, according to his arrest report, in what would turn out to be immediately before his arrest. "I know it messed you up."
They were meeting behind the Red Lobster restaurant in Palm Coast's Town Center.
The victim, who was wired—the meeting was arranged between the Flagler County Sheriff's Office and the alleged victim, apparently without Wolfe's knowledge—asked Wolfe why he had sex with her when she was 16. "Because I thought I cared about you," Wolfe allegedly responded.
He was then arrested.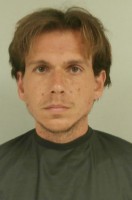 Wolfe—an imposingly tall man at 6'4'', handsome, athletic and popular with students—was placed on paid administrative leave before the first day of school Monday, as is customarily the case with any school employee facing a criminal accusation, and not yet afforded his due process. (He could not be reached Tuesday.)
Wolfe is a 2005 graduate of the State University of New York at Brockport, where he earned a BS degree. He planned and supervised youth programs, for children age 12 to 18, as a recreation specialist for the town of Brookhaven, N.Y., for four to five years, according to a 2006 recommendation from Gerald Wiesmann, a former supervisor, who gave him high marks. It was a summer job from 1999 to 2003, when Wolfe was 18 to 22 years old.
He began substitute teaching at Matanzas in 2006 and was hired the following year as a full-time teacher, at a salary of $38,000 a year. That was the year of Pandich's first evaluation, when Wolfe earned a 32 out of 40 possible points in one set of evaluations, and 29 out of 40 in another, for a "very effective" rating. ("Outstanding" would have required at least 38 points.)
The following year he was "very effective again," as his evaluator noted: "James is working on developing strategies to more effectively manage the planning and time necessary to both coach two sports and teach 160 students high school English."
Issues developed over the next two years. "James has the makings of a very good teacher but currently needs to spend more time planning his classes so that the lessons are more engaging and less likely to allow for student disruption," Pandich wrote in 2009. One evaluation netted Wolfe 20 out of 32 possible points, with specific prescriptions: "Needs improvement." "Limited planning was evident."
It got worse the following year—the year of the allegations against him—with his points dipping to 19 out of a possible 32, and resulting in a "needs improvement" plan.
"The engagement level of students during observation ranged from two students displaying retreatism, most showing ritual engagement and some displaying passive compliance." (The evaluation defines each term, with retreatism meaning a total disengagement from work, passive compliance meaning carrying out the work but with no interest in doing so, and ritual engagement meaning fulfilling minimum tasks to get the job done.) Wolfe issued disciplinary referrals at more than twice the school average.
"Lesson plans incomplete and not up to date," his evaluation read. "Lack of higher level assessments," meaning that he didn't administer enough tests and essays. "Insufficient parent contact resulting in classroom management issues." The struggles are not unusual for young teachers, and his reappointment was still recommended.
The following year Wolfe had turned it around. "James has improved dramatically and has become a truly competent and engaging English teacher," Kim Gridley, at the time an assistant principal at Matanzas, wrote. "His classes are well managed and interesting. His work outside the classroom in coaching has been recognized by the media as he was also coach of the year."
Wolfe's "summative" evaluation netted him 30 points out of a possible 32, rating "very effective" in six of the eight categories. His "formative" evaluation got him 28 of 32 points for an overall "satisfactory" rating.
Subsequent evaluations are not available.
The file does not include a job application—an unusual omission for a personnel file, though a document indicates that he completed an online application—but includes other standard documents, such as Wolfe's clearance of a criminal background check, a loyalty oath, his signature on the district's policies, including ethics, and other such documents.
A Flagler County sheriff's detective interviewed Wolfe on Aug. 16, when he denied all allegations, according to his arrest report. During the interview, he requested an attorney, which put an end to the questioning.
Later in the evening, a "controlled call," that is, a call monitored by detectives, took place between Wolfe and his alleged victim, when both agreed to meet to discuss their past relationship, according to the arrest report. The meeting took place on Aug. 17, when Wolfe and his former students allegedly spoke about the previous relationship—and when deputies arrested Wolfe.
Wolfe was briefly jailed over the weekend before posting a $140,000 bond.