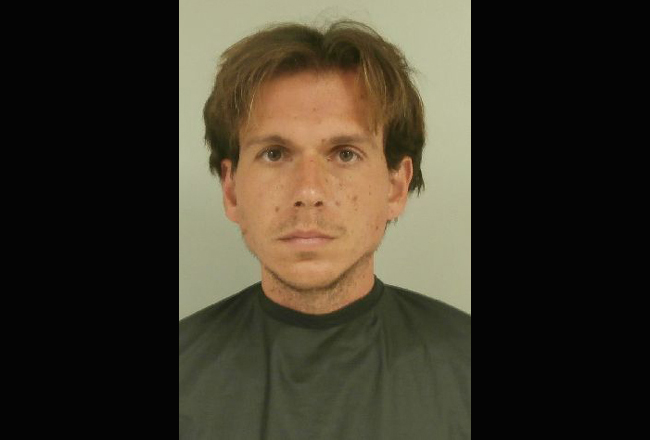 James Wolfe is a 31-year-old English teacher and cross country coach at Matanzas High School. He's been there six years. He's popular with his students, dedicated, and a producer of quality athletes who have a knack for landing scholarships to quality schools.
Saturday, Wolfe was arrested and charged with seven counts of unlawful sexual activity with a minor, whom he allegedly drugged, based on allegations dating back to between August 2010 and May 2011, according to his arrest report, when the alleged victim was 16.
The victim was home-schooled last year, and is due to return to Matanzas this year. School resumes on Monday, following the summer recess. Matanzas High School Principal Chris Pryor has called an emergency faculty meeting for 7:05 Monday morning, which will be attended by Superintendent Janet Valentine, so the administration can answer teachers' questions, though not much more is known at the moment than what the Flagler County Sheriff's Office has released. The administration is gathering Wolfe's personnel history, which has been clean, Valentine said.
"I'll just tell them our focus is on the students, and to move forward," Pryor said of the essence of Monday's meeting with faculty.
Teachers have been texting, emailing and calling each other since the news broke Saturday afternoon. The consensus among teachers is a mixture of shock and disbelief, though shock and disbelief had also accompanied the dismissal, on far less serious (and non-criminal) charges, of Steve Knob, who'd been a popular and accomplished band leader for five years at Matanzas when he was forced to resign in November 2011 after downloaded porn on a school computer was traced to him.
The seven charges against Wolfe are second-degree felonies. Each charge, if convicted, carries a penalty of up to 15 years in prison. He was jailed on $140,000 bond, which he posted. He is a resident of 400 Ocean Marina Drive in Flagler Beach.
Wolfe has been placed on administrative leave pending the outcome of the allegations against him. Valentine will submit her request to the school board, which meets Tuesday, that he remain on paid leave through the proceedings.
"We'll continue to allow the Sheriff's Department to investigate and see as it unfolds, what's going to happen," Valentine said Saturday evening. She spoke of Wolfe's good reputation until now, but the district was conducting its own analysis of the matter. "We're starting to get all the information and pulling anything together that we have that might be of concern, but other than that he's been a good teacher and students liked him."
Wolfe's arrest report refers to dated but no less disturbing allegations.
The victim, according to the arrest report, recalled "at least" seven to 10 incidents, "possibly more," involving sexual activity with Wolfe, including alleged oral sex and intercourse. "The victim advised that the first time she ever had sex with [Wolfe] was at his residence where he provided her an unknown type of narcotic along with alcohol. The victim stated that the narcotic made her feel very relaxed and took away the uneasy feeling of her being at the residence."
The victim related an incident that took place on April 27, 2011, that she said she would never forget. She said Wolfe "picked her up from her residence the night before and was partially intoxicated," according to the report. "While in the vehicle, Wolfe grabbed the victim's vaginal area. [Wolfe] took the victim to his residence where they had sex after consuming alcohol. The victim stated that after having sex both her and the defendant fell asleep in his bed naked. They were both woken by the defendant's girlfriend at the time who came home unexpectedly."
Another incident occurred at the Princess Place preserve, where the district incidentally runs a specialized educational program.
"The two were leaving in his vehicle when Wolfe set up a tent in the woods and had sexual intercourse with the victim," the arrest report states. "During each incident the victim stated that she felt compelled to engage in sexual acts with Wolfe because of his position of authority over her."
Wolfe's sister, Louise Wolfe, is also a faculty member at Matanzas, where she was the 2011 Teacher of the Year. She was a math teacher until she was pulled out of the classroom two years ago and placed on an administrative track, working closely with the central office. She is currently a college and career readiness specialist.