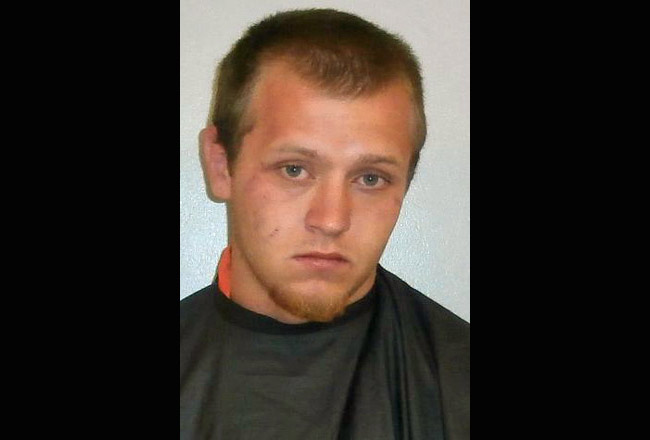 James McDevitt, the 21-year-old Palm Coast resident accused of raping a 38-year-old woman in an empty lot on South 12th Street in Flagler Beach on June 18, pleaded not guilty to the first-degree felony charge in a brief appearance before Flagler County Circuit Court Judge J. David Walsh on Tuesday.
Devitt asked for a public defender, and was assigned William Partington, an assistant public defender in the 7th judicial circuit who is also an Ormond Beach city commissioner. For five years (1996-2001), Partington was also an assistant state attorney, specializing in the prosecution of cases involving domestic violence and elderly exploitation.
McDevitt remains at the Flagler County jail on $100,000 bond. McDevitt also faced a battery charge, with bo nd set at $1,000, but that charge has been dropped. McDevitt's first pre-trial hearing is set for Aug. 27 at 9 a.m.
The alleged victim, who has lived in Flagler Beach on and off, told police that she was walking to a friend's house around 3 a.m. the morning of the incident, first on the beach then on South 14th Street, when McDevitt approached her. She was crying, because of an upsetting phone conversation with an ex-boyfriend. McDevitt, she told police, briefly walked with her then attacked her, throwing her to the ground, then walked with her again a few blocks. She attempted to knock on some residents' doors with no results before, she says, McDevitt dragged her into the empty lot on the northeast corner of South 12th and Central Avenue, and allegedly raped her.
A pastor who lives across the street witnessed the alleged attack and called police, whose cruisers shined lights on the alleged assault as it was unfolding, surprising McDevitt.
The incident triggered another issue as the Flagler Beach police detective on the case was unable to secure a certified nurse examiner from the Children's Advocacy Center, the agency that normally provides such nurses in rape cases. The victim was eventually examined in St. Johns County. But the revelations of that night's mixture of negligence and incompetence at the advocacy council led to a series of changes in protocol, training and a contractual arrangement with a new nurse coordinator, all aimed at preventing similar problems from arising again.
Earlier this month in Bunnell the advocacy center opened a new facility that includes an examination room for victims of rape or sexual abuse. The facility will ensure that victims will no longer have to be transported to St. Johns, Volusia or, as has been the case, to Seminole County, for examinations.
See Also: