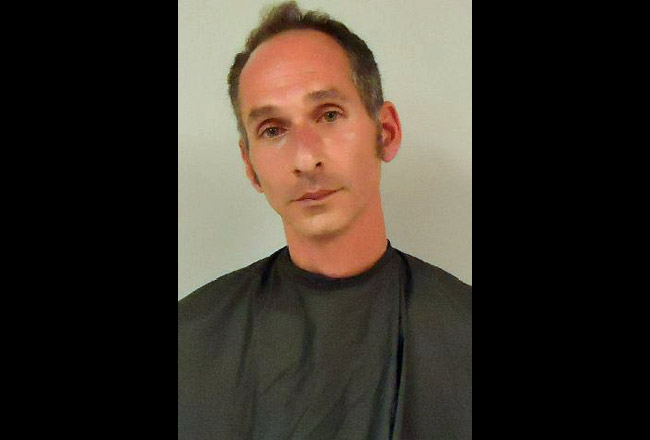 James D'Esposito and his wife had just been celebrating his birthday. He turned 44 on Tuesday. It was late evening, past 10 p.m. in Palm Coast's L Section. They'd been out. D'Esposito was drunk, his wife told 911, and the two began to argue, with D'Esposito saying "not so nice" things to his wife.
Three children were at home, age 18, 13 and 6.
During the argument, D'Esposito's wife told cops, he went to the master bedroom, took out a gun and fired. Fearing for their safety, the children's mother immediately sent the three children out of the house. One of the children would later tell a deputy that she'd heard loud yelling, doors slamming and what sounded like a gun shot, while another child told deputies that as she was leaving the house, she heard D'Esposito threatening to kill himself, according to D'Esposito's arrest report.
As one deputy was traveling to the site of the incident and reviewing incident notes and history on the address, he saw that at least three firearms were usually kept in a safe in the house. During the 911 call, the operator heard the woman tell her "she didn't know what was going to happen," while in the background D'Esposito was heard yelling. The victim disconnected the 911 call after D'Esposito "begged" her to.
When the deputy–Frank Gamarra, a military veteran–arrived at the scene, the couple were standing outside the house, at some distance from each other.
The woman related the incident to Gamarra, and D'Esposito consented to a search of the house. By then other deputies had arrived at the house. A fresh, single bullet hole was found in the ceiling alongside two others which appeared to have been covered up by screws, D'Esposito's arrest report states.
The suspect then ushered deputies to the safe, where the guns were stored. Deputies seized three guns, including a .357 silver Taurus that holds six rounds. When Gamarra opened the cylinder, he located five libve bullets and one shell case from a fired bullet. "The .357 had an odor consistent with that of a firearm that had just been fired," Gamarra reported. "I could recognize the distinct odor of a recently fired firearm from my military and law enforcement training and experience in firing firearms."
Based on the circumstances of the incident, with D'Esposito's wife in fear for her safety and the threee children's safety compromised, D'Esposito was arrested on charges of aggravated assault-domestic violence, and child abuse, and booked at the Flagler County jail on $3,500 bond, where he remained on Wednesday afternoon.