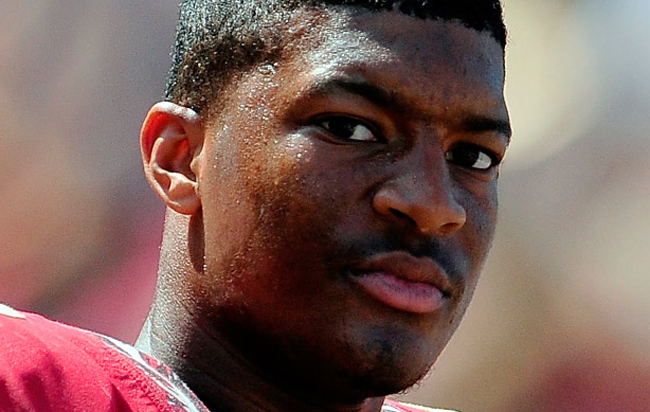 As if we really needed yet another example of how distorted our values are when it comes to college sports, we now have the saga of young Jameis Winston—star quarterback at Florida State, Heisman Trophy candidate, and, if a young woman's account is true, a rapist. I don't know whether Winston is guilty or not, but I do know that if he were Jameis Winston, postal clerk, or Jameis Winston, college-student-not-on-football-scholarship, this case would not be nearly a year old before State Attorney William Meggs became aware of it.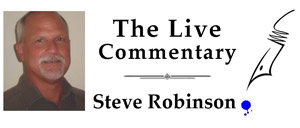 ESPN has reported that a DNA sample collected from the woman's clothing at the time of the alleged incident is a match to Winston. That, of course, would go a long way toward establishing that there had been sexual contact between Winston and the woman, though it doesn't mean that a crime was committed. But we also have the news, first reported by the Tampa Bay Times, that a Tallahassee detective named Scott Angulo allegedly discouraged the accuser and her lawyer from pursuing rape charges against Winston.
According to the Times's account, "When the attorney contacted Detective (Scott) Angulo immediately after Winston was identified, Detective Angulo told the attorney that Tallahassee was a big football town and the victim needs to think long and hard before proceeding against him because she will be raked over the coals and her life will be made miserable."
If this account is accurate, there is so much wrong here that it's hard to know even where to begin. While the accuser is said to have named Winston back in January, his DNA was not sought until this fall. But Tallahassee "is a big football town," so if a woman claims she was raped there by a football player, all the rules change: The accuser is told her life will be hellish and the athlete is done the favor of having the case hidden from prosecutors for almost a year. Memo to Detective Angulo: If a woman is raped by anyone, her life has already been made miserable.
At a news conference, a Tallahassee police spokesman would not comment on the accusation against Angulo, and claimed the case became dormant when the young woman stopped cooperating with investigators. The woman's family insists this is not true. What is apparent though is that the police told Winston's lawyer back in February that the case was closed. You would not be alone in wondering how this could happen when Winston had not even been interviewed. Prosecutor Meggs, meanwhile, was left to wonder why he was only now hearing of the accusation after members of the media had sniffed it out.
Winston, who is 19, may not be guilty of anything, but the history of college athletes and sexual assaults in "big football towns" is not pretty. Universities, which are generally loath to disclose data on campus crime, tend to circle the wagons around athletes, and the only question on most people's minds is how much damage a woman's accusations will do to "the program."
In 1991, Kathy Redmond, whose family practically bled Nebraska Cornhusker red, said she was raped by a Husker lineman named Christian Peter when both were freshmen. Peter would go on to be arrested eight times, with four convictions, for various offenses at Nebraska, including threatening to kill a parking attendant and grabbing a woman by the throat. He was never charged with assaulting Redmond, but would eventually be convicted for groping a former Miss Nebraska in a bar. The most serious punishment he received from the team was being held out of a spring game. Redmond would go on to found an organization called the National Coalition Against Violent Athletes, and years later received an apology from former Nebraska coach Tom Osborne. Peter was drafted by the New England Patriots, a decision quickly rescinded by the wife of team owner Robert Kraft, who did not want the Patriots hiring an accused rapist. In 2006 Peter was inducted into the Nebraska Football Hall of Fame. Lincoln, Neb., is a "big football town."
Redmond's group reported a while back that in 2010 there were more than 600 reported instances of violence against women by college athletes. More recently, things got so bad at the University of Montana that the Justice Department launched an investigation of the football program. The department's conclusion: "Football players were allowed to get away with anything," including sexual assault. A separate report by the Justice Department lambasted the university's campus police force for its handling of sexual assault complaints, saying that it "discriminates against women in its response to sexual assault," and its failings "have had the effect of depriving female sexual assault victims of basic legal protections." Missoula, of course, is a "big football town."
Are you seeing a pattern here? As with anyone accused of a crime, Winston is entitled to the benefit of the doubt and is presumed to be innocent. But how can we be sure that justice is being served when the actions of those responsible for investigating sexual assault complaints against athletes is so slipshod? Of course, what FSU and its fans really care about is whether Winston is on the field as the Seminoles contend for the national title. And Winston's accuser may not get the protection she needs, because, after all Tallahassee is "a big football town."

Steve Robinson moved to Flagler County after a 30-year career in New York and Atlanta in print, TV and the Web. Reach him by email here.