What started as the first of two routine hearing at which the Flagler County Commission was to adopt its tax rate for next year—the sort of hearing that rarely draws much attendance or reveals new information—turned into a renewed debate on two jail-diversion programs: a $100,000 pre-trial release initiative the county had decided last month not to start, and a successful, state-supported $151,000 jail-diversion program that's been in effect for three years in Flagler, but that the state will no longer pay for.
When it was over 45 minutes later, a unanimous commission had agreed to take on both programs. It reversed its opposition to the pre-trial release program, and it assumed responsibility for the jail-diversion program. Both initiatives would be scaled back, however. The county will put up $100,000 for the mental-health jail-diversion program, and just $25,000 for the pre-trial release program.
"These are some dollars that we went searching for, actually for the pre-trial program, and then this came up to us," Commission Chairman Nate McLaughlin said, referring to the mental health program, "and for those who said this is a higher-priority program, everyone involved agreed with that." He added: "Everything that is cut is staying cut."
The money for the mental health program had been earmarked for capital spending on new radios. Craig Coffey, the county administrator, said that capital spending will be shifted. Sales tax revenue will cover it instead, freeing the general fund dollars for the diversion program.
The now $60,000 pre-trial release program will be paid for in part, Flagler County Sheriff Jim Manfre said, with "about $35,000 that goes into a fund that is paid by our inmates for food and for lodging, that is a recurring amount of dollars we receive every year." The program would employ one person full time and one part-timer, instead of two full-timers.
What convinced the commission to pivot on both programs was a parade of advocates who, one after the other, implored commissioners to reverse course, though the mental health program had far more advocates than the pre-trial release program did. The latter drew more opponents than advocates.
"I do believe that this is an issue not only of jail overcrowding but of fundamental justice," Manfre said of pre-trial release. "This is a tried and true program, this is not an experiment, we will reduce bodies in our jail."
Pre-trial release allows suspected criminals who qualify to be released from jail, just as they would if they were to post bond, but under the supervision of a so-called pre-trial "facilitator." The supervision is similar to court supervision, as if the suspect were already on probation, and straying from the program's requirements could result in stiffer penalties than those that led the individual into the program in the first place. But it's the trade-off for a certain benefit: Many suspects cannot afford to post bond and end up remaining in jail as their case is processed. The pre-trial release program is designed to avoid that possibility.
It's costly, Ed Fuller, a Palm Coast resident, told county commissioners. But he cited another cost. "It is the human cost," Fuller said, "that of an individual languishing in jail because he can't afford bail. We can do better than that. It is not a crime to be poor, but it is a travesty to be incarcerated because you're indigent and can't afford bail. I respectfully implore you to find a way to adopt this program."
An insurer who underwrites bail bonds said he opposed the diversionary program, citing Flagler County's incarceration rate—the lowest in the state, by population, achieved without a pre-trial diversionary program. (The industry, of course, makes money on bail.) Bail, he said, is a more effective way to compel a defendant to appear for a court date. "If the service is being provided," he asked, "why would there be a need to use taxpayer money to fund something that the commercial industry is already taking care of?"
Then Kip Miller, the Daytona Beach defense attorney and Flagler Beach resident, spoke "absolutely against pre-trial services."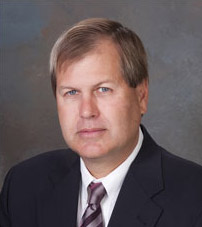 Miller explained: "If pre-trial services comes into place, all of a sudden, that individual will be under supervision by the court system, and is already being punished by the court system for a crime they have not been found guilty in a court of law. So it's supervision, essentially, probation, and that probation also comes with conditions like anger-management counseling, substance abuse counseling, all these things they must comply with while on pre-trial services. And the vast majority of these people fail, and all of a sudden another warrant will be issued for that person's arrest for the initial charge, and they're back into the jail with a higher bond or no bond, and ultimately you're going to have more people in jail for violation of pre-trial release than those posting bond or released on their own recognizance initially. Pre-trial release is like dangling a carrot in front of a defendant: 'hey, by the way, you can post a bond for $500 on a nominal offense, or be supervised.' But they don't know what the supervision entails. And all of a sudden they have to report weekly, do all those conditions on matters on which they ultimately may be acquitted or found not guilty, or the charges are dropped, and ultimately these people are being punished for a crime they did not commit or were not found guilty of in a court of law." The program, he said, is not needed in Flagler.
Peyton Quarles, another Daytona Beach lawyer, echoed that perspective, describing pre-trial release as well-intentioned but likely to keep growing "like kudzu."
"If there's a decision between the money that's going to be used for the mental health-diversion in jail program versus pre-trial services," Quarles said, "the mental health diversion program, the money would be much better spent on that program."
As it turned out, the commission avoided having to make the choice by somewhat embracing both, even though it had not debated the mental-health program previously. At least not openly.
Chet Bell, the CEO at Stewart-Marchman-Act Behavioral Healthcare—which provides addiction recovery and mental health programs in Flagler and three other counties—explained the three-year-old jail diversion program. The program allows people with mental health issues who would have otherwise gone to jail for offenses committed because of their illness, to stay out of the supervision of police, jail or hospitals, and instead be under the supervision of clinical staff while receiving treatment and follow-up care. Currently the program has 25 clients, 18 of them in the program for more than a year.
Three appeared before the commission, essentially hat in hand and heart on sleeve.
"They come by about once a week or twice a week, depending on my needs, they refill my medication, sit down with me, talk, what's going on in my life, anything they can help me with," Mitchel McNitt, 22, said. With the program's help he's been able to make his way out of probation, paying his fees, getting job references, staying out of trouble for long stretches.
Justin Grubbs, 26, spoke of being in the program as well, and how "it has opened my eyes to what's really going on with me." (He was diagnosed with bi-polar disorder.) He broke down when he described how, "if it wasn't for them, I'd be lost."
But it was Linda Murphy of Palm Coast, a secretary of National Alliance on Mental Illness, who moved her audience especially: "What you haven't heard from are the parents, and I represent the parents," Murphy said.  "I'm the parent of someone who has mental illness, schizophrenia, and he was in your jail several times. The jail diversion program was not available to him at the time but I can tell you what it does for family members. The peace of mind that a family has when their loved one is stable and on their medication just can't even be, you can't put a price tag on it. The increase in self-esteem that an individual has when they've been able to stay out of jail, off the street, and when they're reunited with their loved ones, because that doesn't happen when they go off to jail. They're taken away from their loved ones. The relief felt by a family or a landlord when they have a professional to talk to about the problems that affect their loved ones or their tenant on a daily basis: this team offers that. The relief felt by having someone else take charge of the medication issues, that used to be the biggest fight with my son, was his medication, and having somebody else there from the team to supply that medication and talk to them about it makes so much difference."
She went on describing many other fulfilling aspects of the program for its clients and their families.
"I don't think," County Commissioner Frank Meeker, who revels in bashing government programs, said,  "that I've ever heard of a program that was funded by the public of government service that provides as much benefit as what I just heard tonight. To have this many people come forward and talk individually about the impacts that the spending of a relatively small amount of money has had on their lives is very impressive to me."
"So what you're saying is coming from the city to the county it has a therapeutic value for you?" Commissioner George Hanns asked the former Palm Coast City Council member. Palm Coast doesn't deal in that sort of program, Meeker said.
There was little opposition to either programs from commissioners. Brabara Revels wanted to ensure that overhead costs would be cut. And Commissioner Charlie Ericksen noted the odd timing of both programs' resurrections.
"I just wish we'd heard that earlier than waiting for this particular meeting," Ericksen said.
The commission then went on to approve its tax rate for next year, in the first of two such votes.