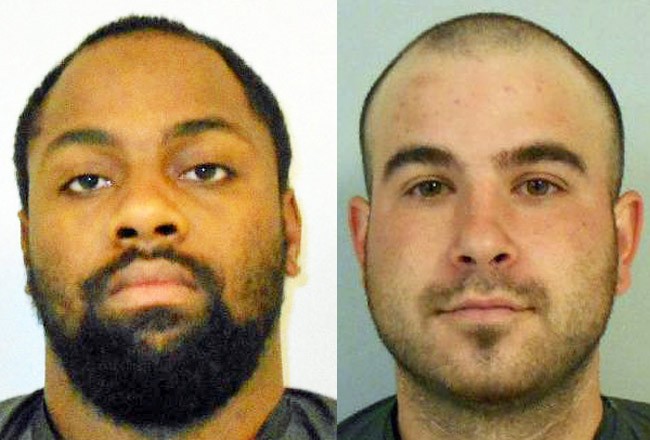 In early April Kevin Harris, a resident of Bacher Street in Bunnell, was found guilty in Volusia County circuit court on five charges after pleading no contest to cocaine and marijuana possession, among others.
He was sentenced to 270 days in jail in Volusia, where he's faced many previous charges, as he has in Flagler: in 2010, he was charged with attempted murder and felony battery following a violent confrontation in Bunnell. The attempted murder charge was dropped. Harris, 25, was found guilty on the battery charge and sentenced to three years' probation, with the term starting in April 2012. He's violated probation with his re-arrest in early March—just one month before his probation was to expire—and that 2010 case is now open again in Flagler.
That required court appearances before Judge J. David Walsh at the Flagler Courthouse, so on April 6, Walsh signed an order to have Harris transported from the Volusia jail to the Flagler county jail. Harris was booked in the afternoon of on April 22. He is due to be sentenced on the probation violation on July 15.
But he now faces a new felony charge. On Monday evening, according to an arrest report, he allegedly attacked fellow-inmate Anthony M. Petrillo. Surveillance video shows Harris striking Petrillo, 24, first with an open hand on the left side of Petrillo's head. As Petrillo tries to retreat, Harris, according to his arrest report, "can be seen grabbing Mr. Petrillo by the shoulder, turning him, so that both he and Mr. Petrillo are face to face, and then striking Mr. Petrillo on the right side of the face with a closed fist."
Petrillo was taken to Florida Hospital Flagler for treatment, receiving 12 stitches for a cut lip and a lacerated face.
Earlier in the day, Petrillo told the deputy investigating the case, Harris allegedly called Petrillo a "police ass cracker."
Petrillo is in jail on charges of domestic battery by strangulation and false imprisonment, and on a probation violation charge: three years ago he was charged with battery on a cop, resisting arrest with violence and two additional counts of battery. He was found guilty on the resisting charge and sentenced to three years' probation. That probation term was to end in November.
Battery on a detained person is a third-degree felony.