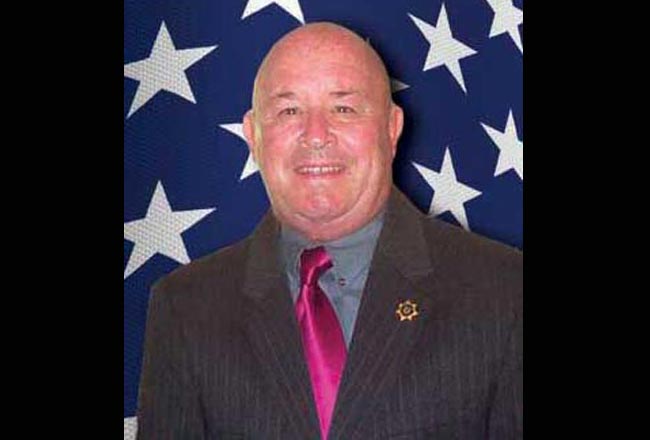 Update 2, 5:17 p.m. Jack Howell is recovering at home, and AmVets raised over $1,600 for Teens-in-Flight at today's fund-raiser.
Update, 2:45 p.m.: Jack Howell checked out of Florida Hospital Flagler just before 3 p.m., with a broken finger, a lot of bumps, bruises and lacerations and a sprained ankle, but no more serious injuries. He is reportedly pledging never to ride a motorcycle again.
Col. Jack Howell, the gruff, jovial retired Marine and founder of Teens-In-Flight, was taken to Florida Hospital Flagler late this morning with serious injuries he sustained after being slammed from behind by a car as he rode his motorcycle to a Teens-in-Flight fundraiser.
According to Charlie Ericksen, a friend and colleague of Howell's–who witnessed the accident near the Black Cloud Saloon between 10 and 11 a.m.–Howell, 67, likely suffered a concussion, "a possible broken left hand and numerous scrapes and a severe laceration of the head." Ericksen spoke by phone from just outside Howell's room in the emergency department at the hospital, around noon.
Howell was riding his bike south on U.S. 1 when, slowing down to make a right turn into the Black Cloud and AmVets parking lot, a PT Cruiser–driven, ironically, by a neighbor of Howell's–struck him, sending him several feet in the air before he hit the ground, careening into a set of black mailboxes by the side of the road. Howell was on his way to an annual fund-raiser for Teens-in-Flight, a 70-mile motorcycle ride involving some 100 riders, with the AmVets location as a starting point.
"I heard this collision, and I immediately called him on his cell phone," Ericksen said, referring to Howell, "and of course he didn't answer. I told him hey, you've got to get up here, one of our riders may be injured. And of course it was him." Ericksen made the connection when he realized the downed rider was wearing an LSU shirt–Howell's signature school.
"He went at least 75 feet from the bike, hitting the road and ending up on three small on-the-ground mailboxes, and the bike continued 200 feet past him," Ericksen said. He was able to speak to Howell at the scene. Howell was not only coherent. "He was as ornery as he normally is," Ericksen said, though that belied the severity of the injuries of the veteran Marine and father of six.
"He was bloody from his head to the end of his fingers," Ericksen said.
The driver of the PT cruiser, not yet identified, was cited for a road violation for running into Howell, according to Ericksen.
About an hour and a half after the accident, and after he'd spent much of that time by Howell's side at the hospital, Ericksen said: "It looks better than it did when they boarded him up at the accident scene."
The motorcycle ride went off as scheduled, slightly late.
A resident of Palm Coast for 21 years, Howell, an ex-police chief, founded Teens-in-Flight to give poorer children in Palm Coast and Jacksonville a chance to learn to fly and earn their pilot license. Howell, himself a pilot who loves to take friends and local celebrities up for spins in his Cessna, is known for his commanding personality and horse-powered humor, and his outsized devotion to the students in his program.