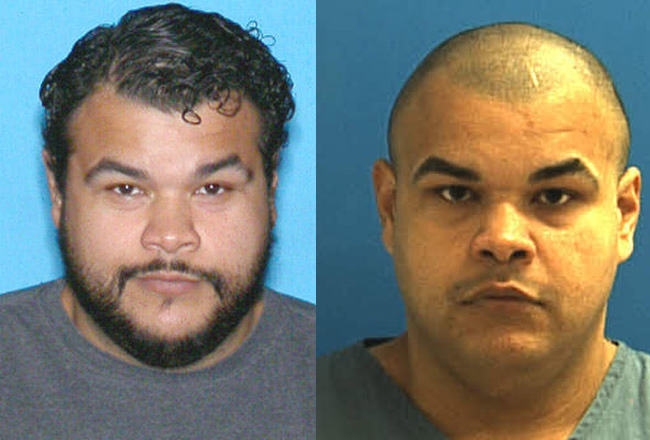 At one point, Ismael Angel Rios—a convicted sex offender and a resident of the Mondex, or Daytona North—passed himself off as a theater instructor for a community theater group called the Wekiva River Players, in Seminole County. The group's junior theater program cast numerous children. Rios, 28 at the time, would seduce girls by promising them parts in plays.
He'd ask them what they would do to have a role. When two of them said, "anything," he had them rub his groin with their feet. A third girl refused to comply. The girls were 13, 14 and 15. Rios was arrested, charged and convicted of lewd and lascivious molestation. He served three years in state prison, his term ending about a year ago, with probation not ending until 2042. He is barred from being around juveniles.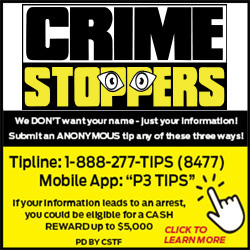 He moved to Daytona Beach. Then to 1984 Lemon Street in the Mondex.
In January, Rios was helping to paint a house in Seminole Woods in Palm Coast. Rios's fiancée was related to the family in that house. The family included a 14-year-old girl.
At one point Rios and the girl were left alone when the girl's parents went to buy more paint. Rios's fiancée had left for work, according to Rios's arrest report. He and the victim began talking. Rios, according to the report, asked the victim about her past relationships and sex life. The victim was hesitant as she answered. He asked her if she knew how to perform oral sex. When the girl said no, Rios, according to the arrest report, began explaining it to her, in detail, and that "she needs to make sure she knows how to do it." The victim told the defendant that she would find out when the time is right.
"It would be easier if I just show you," Rios allegedly told the victim, who was perplexed. "Come [I'll] show you," Rios said, and he walked into the victim's bedroom with her, sat on her bed and he took out his penis, then proceeded to "coerce the victim to give him oral sex," according to the arrest report, which continues: "The victim felt compelled to do what was being asked of her, and complied."
Relating the case to authorities, the victim said her parents arrived shortly afterward, but that another, similar incident occurred around the same time, following much the same steps, with Rios allegedly walking into her bedroom. In that case, according to the report, he "ordered" the victim to perform oral sex. The victim said "she told him that she did not want to do it and that [Rios] did not coerce her this time, but had a more forceful tone in his voice telling her, 'You need to do this, just do it.'" The victim said she was scared and felt she had to comply until Rios was satisfied.
Rios, the report states, "made a statement to the victim such as, 'you know what will happen if you tell anyone?' The victim told him that she would not tell anyone, and did not tell anyone about the incident until the beginning of October 2013, when she confided in her mother."
The victim and her mother thought they need to tell Rios's fiancée about the incident, and did. When his fiancée confronted him about the allegations, at first he denied it, but then said: "It's whatever your sister says happened."
The fiancée, the report states, "asked [Rios] if he had asked the victim to perform oral sex on him, and he stated yes. [Rios] was asked how many times, and he replied twice. [Rios] followed up by telling [his fiancée] that he was a 'monster' and that she should leave him."
The victim was interviewed on Oct. 23 by the Children's Advocacy Center, at which time she disclosed the two incidents. County Judge Melissa Moore Stens signed Rios's arrest warrant on Nov. 22. Rios was booked at the Flagler County jail on $100,000 bond, on a lewd and lascivious battery charge and a probation violation charge. He has since been transferred to the Seminole County jail, where he is being held without bond on a probation violation. An earlier version of this story had reported him released from the Flagler County jail, incorrectly noting that he'd posted bail.