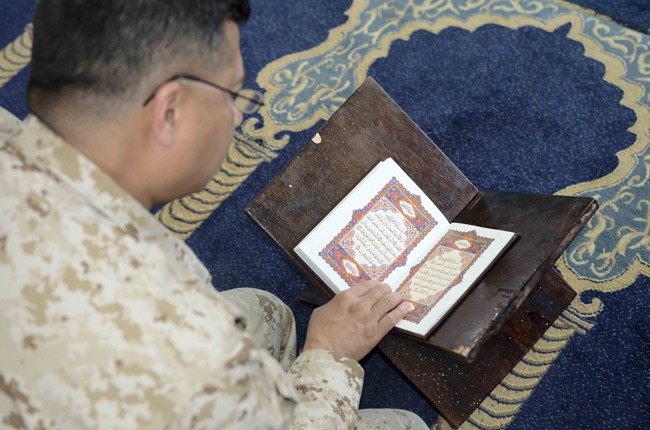 By Tom O'Hara
You no doubt feel overwhelmed by the reporting and commentary after this past Friday's slaughter in Paris.
A lot of smart people have written about the brutality of the attacks, the complexities of the ISIS threat and the West's response.
To simplify things, I've drafted sobering answers to basic questions I suspect many of you have.
Q: Will there be more of these attacks? Can't we stop them? Will the terrorists strike in the United States?
A: Yes. No. Yes.
You don't have to be a National Security Agency expert to understand that it's impossible to thwart every terror attack. U.S. and European spies simply can't monitor the communication of every knucklehead terrorist. There's just too many of them and most of them are crazy.
They're more than happy to strap on suicide vests when they step out with their Kalashnikovs and grenades. These men and women are not garden-variety criminals.
So, brace yourself for more horror. And don't be surprised if some of it unfolds in the United States again.
Q: Can't we invade Syria and Iraq and kill all these Islamic State zealots? Can't we track down all their supporters in Europe and the U.S. and put them in prison?
A: No and no.
We can drive ISIS out of its strongholds in Syria and Iraq. We can monitor the communication of nearly every Muslim and Arab in the Western world. That could keep the carnage to a minimum.
But we can't eliminate Islamic extremism. There are 1.5 billion Muslims in the world and even if only 10 percent embrace extremism, that's a lot of pissed off people.
Many Muslims follow a strain of Islam called Wahhabism. If you want a history lesson about it, read Karen Armstrong's piece about it in the New Statesman.
It was born in Saudi Arabia and has been exported to much of the Muslim world partly because the Saudis had so much Western money from selling oil that they could afford to spread this intolerant gospel.
"A whole generation of Muslims, therefore, has grown up with a maverick form of Islam that has given them a negative view of other faiths and an intolerantly sectarian understanding of their own," Armstrong wrote.
Q: Is Islam really to blame for all this hate?
A: Partly.

I've heard people say Western imperialism is to blame. Poverty. Unemployed and hopeless young Arab men. The United States' support of Israel. Etc.
But these killers don suicide vests and shout "Allah Akbar" when they shoot innocent people. They behead people. They burn people alive. They stone women accused of adultery. They pray before they rape women who do not embrace their kind of Islam.
Believe me. Many of them believe they are serving Allah.
"They believe that they are personally involved in struggles beyond their own lives, and that merely to be swept up in the drama, on the side of righteousness, is a privilege and a pleasure – especially when it is also a burden," journalist Graeme Wood wrote in The Atlantic magazine.
In the article "What ISIS Really Wants," Wood uses this analogy to describe the rise of ISIS: Its rise is "like the realization of a dystopian alternate reality in which David Koresh or Jim Jones survived to wield absolute power over not just a few hundred people, but some 8 million."
Q: What do these people want?
A: They want all 7.3 billion people in the world to adhere to their brutal version of Islam. They want to kill all nonbelievers. They honestly believe that is what Allah wants them to do.
They want a worldwide kingdom called a caliphate.
Q: Can keeping 10,000 Syrian refugees out of the United States keep us safe? If Gov. Rick Scott keeps them out of Florida, can I relax?
A: No.
The 22-year-old guy who's a disaffected fast-food worker and lives down the street is more dangerous than a Syrian refugee. The U.S. is filled with ISIS wannabes, who believe they can transform their dull little lives into something meaningful if they become part of a terror sleeper cell.
Q: What is going to happen?
A: This is the new normal for the rest of our lives. We will continue to enjoy our comfortable lifestyles, but we'll always be coping with the nagging fear that when we visit a public place, we may cross paths with a heavily armed zealot shouting "Allah Akbar."


Tom O'Hara, a veteran newspaperman, is the former managing editor of The Palm Beach Post and the Plain Dealer in Ohio. See a previous column, on smoking pot, here.