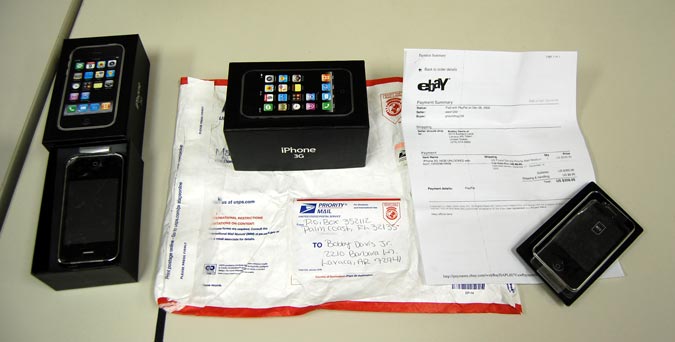 For the past five months, 23-year-old Mary Losito had been buying knock-off iPhones from China for $30 and selling them for $350, plus $8.50 for shipping, on eBay and other Web sites, including her own (keepingcooldeals.com, which eventually went dead May 27), and conducting the scheme out of her rented Palm Coast home, according to Flagler County Sheriff's investigators.
When investigators got information that Losito and her thirtyish live-in boyfriend were about to leave town, "we put our wheels in motion quicker than we wanted to," Maj. David O'Brien said, and arrested her on Wednesday on fraud, money laundering and identity theft charges. The boyfriend wasn't arrested, and his name wasn't released. "We cannot tie him into anything at this point," O'Brien said.
Based on documents recovered at Losito's address (36 Rolling Sands Drive, just off White View Parkway), some 50 people had bought iPhones from her–none in Flagler, Volusia or St. Johns counties. The closest documented victims of the scheme in Florida were "a couple in Jacksonville," according to O'Brien, "but we've not been able to make contact with them yet." There was at least one victim abroad, in Germany. Investigators expect the number of victims to grow.
Just three knock-off iPhones were recovered from Losito's home. The warrant also turned up $3,801 in cash, several debit and credit cards and other financial documents. Neither Losito nor her boyfriend were employed. They had no cars. A scooter, registered in Flagler County, is parked in the couple's garage.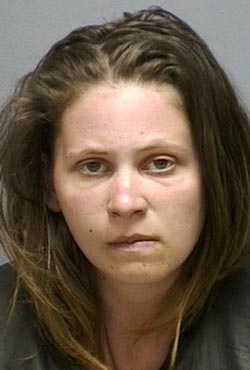 The Flagler County Sheriff's Office was tipped off by the FBI in New York, which had been contacted by alleged victims. The FBI is not involved in the case, but the Florida Department of Law Enforcement is. (It was Special Agent Molly Akin's idea to name the case "There's Something About Mary," after the 1998 movie with Ben Stiller and Cameron Diaz. The movie, a comedy, is about scheming of a different sort.)
Several questions remain unanswered. It isn't clear whether Losito was operating alone or with others elsewhere. The return address on shipping envelopes was P.O.Box 352112 in Palm Coast.
The return address didn't tip-off any of the victims, however, O'Brien said, noting that Internet shoppers don't necessarily pay attention to addresses anymore. And Losito had contact with some of her customers–to her advantage, O'Brien said: "She knows how to talk to people."
It isn't clear whether federal charges may result, or whether all of the 50-some victims documented so far are, in fact, real persons. Investigators say that once Losito would secure credit card information from alleged victims, including birth dates, she'd open bank or credit card accounts in their name and put money in those accounts (hence the laundering charge).
The phones themselves work and look like iPhones.

Losito, originally from New York, has no prior record. She is being held at the Flagler County Jail on $30,000 bond. Her booking sheet lists her as "self-employed." One of her six tattoos, on her lower back, is a name, "Madyline," followed by a date: "6-22-04."