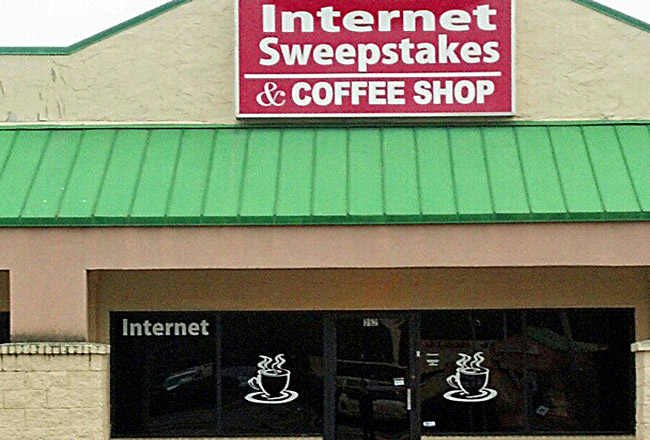 The deck looks more and more like it will be stacked in the Florida Legislature against Internet cafes and adult arcades, whose supporters implored lawmakers to consider the fiscal and personal impacts of shuttering the businesses.
The Senate Gaming Committee on Monday joined a counterpart House committee in moving forward with a measure (SB 1030) that would close Internet cafes and adult arcades that have used a charity loophole in state law to offer what legislators say is unregulated gaming with something more akin to Las Vegas-style slot machines.
While Legislators have been critical of the arcades for several years, the bill has been rushed in response to a statewide investigation into alleged illegal gaming by a charity, Allied Veterans of the World. The probe, announced last week, has already led to 57 arrests. The investigation also resulted in Jennifer Carroll, who had consulted for Allied while in the Legislature, to resign as lieutenant governor.
The vote moves the Senate closer to outlawing the cafes and arcades, a proposal that was approved by the House last year but never reached the Senate floor.
The proposal, which may have one more committee stop before reaching the full Senate next week at the earliest, also drew concerns about the potential impact on other amusement games used by charities and amusement arcades.
Senate Gaming Chairman Garret Richter, R-Naples, said the bill, merely clarifies the definition of slot machines and other electronic gaming machines used at Internet cafés – noting that technically they already could be considered illegal.
"Gambling and gaming is illegal in Florida unless it's legal," Richter said. And "internet cafes are illegal."
The House is expected to vote Tuesday on its bill.
The vote came over the objection of owners of small family amusement arcades, workers from Internet cafes and adult arcades, some wearing shirts pleading "Regulate do not eliminate."
Also urging lawmakers to be careful were lobbyists for groups such as the Florida Arcade and Bingo Association, concerned that the rule will impact games at children and senior arcades, where no cash or alcohol is offered as prizes.
Internet café employees talked about the positive, social atmosphere at the parlors that they say employ an estimated 13,000 to 16,000 statewide, disputing comments from legislators that the centers prey on the poor and seniors.
Supporters of the establishments said some seniors will lose their primary means of entertainment.
"If we're illegal why did they let us get a license in the first place?" asked Linda Radsick, an owner of Tel-Sweeps in Clearwater.
Sen. Bill Montford, D-Tallahassee, while empathizing with supporters and workers at the arcades, said sheriffs in rural counties have struggled with the legality of the establishments.
"I understand it's an employment issue, and I understand it's a recreational issue, but I think we have an obligation to what is right and wrong," Montford said.
Sen. Maria Sachs, D-Delray Beach, while voting for the bill, expressed concern that an unintended consequence of the bill could be elimination of games at state fairgrounds and businesses such as Chuck E Cheese and Dave & Buster's, though supporters said they are not expected to be impacted by the rewritten bill.
"It's a wide net and you bring in a lot of different things that may need to be brought back to the ocean," said Sachs.
The centers have been able to proliferate in strip malls throughout the state in part because they have claimed to be charities and businesses that only offer "sweepstake" prizes. Critics, from the Florida Chamber of Commerce to Hollywood's Mardi Gras Gaming, contend the businesses skirt state regulations and don't have to pay the 35 percent tax rate that licensed pari-mutuels are charged by Florida.
The committee had been expected to wait on a proposed moratorium that would have prohibited new arcades from opening until after a study on the overall impacts of existing and proposed gaming in Florida is completed by October 1, Richter said.
Sen. John Thrasher, R-St. Augustine, who had initially proposed the moratorium, said he revamped the bill because the multi-state investigation exposed how the businesses have exploited state law.
"This is a loophole that cries out to be closed," Thrasher said.
–Jim Turner, News Service of Florida