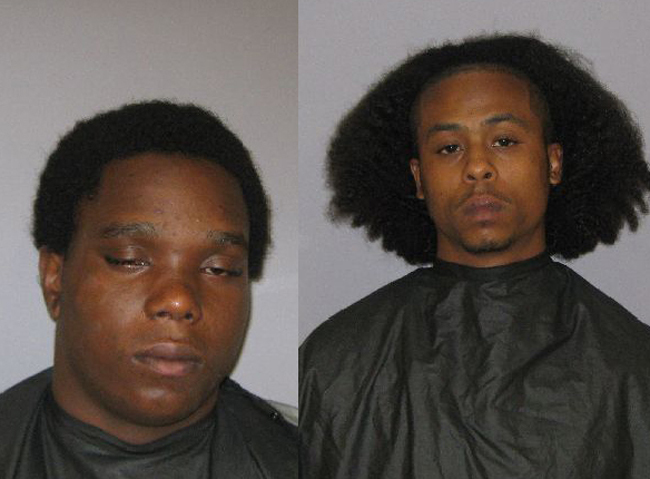 Two Palm Cost men were arrested Monday evening and two firearms were confiscated following a fight at the Indian Trails Sports Complex.
Robert Norwood, 18, of 28 Lansing Lane in Palm Coast, and David Harris, 21, of 130 London Drive, were charged with aggravated assault with a deadly weapon and tampering with evidence. Harris was also charged with carrying a concealed weapon and possession of drug paraphernalia.
Deputies responded to the complex on Belle Terre Parkway at 8:50 p.m. after receiving a report of a fight. Several individuals were located around a vehicle which deputies had blocked when they responded to the scene.
Witnesses told deputies that during the argument, Harris brandished a handgun toward the 17-year-old victim and then put it into his nearby vehicle. As the argument continued, Norwood retrieved the same gun and pointed it at the victim. Both Norwood and Harris attempted to leave the area as deputies arrived, but their vehicle was blocked.
Inside Harris' vehicle, deputies found a 12 gauge shotgun, 12 rounds of ammunition and a loaded 9 mm semi-automatic handgun.
"This was not an isolated incident. The victim received a call saying these two men were on their way to the park to fight. Norwood and Harris were looking for trouble Monday night and we were able to interrupt what could have been a deadly situation," said Sheriff Donald W. Fleming.
Norwood and Harris were being held in the Flagler County Inmate Facility Wednesday afternoon. Norwood's bond is set at $5,000 and Harris has a $4,000 bond.