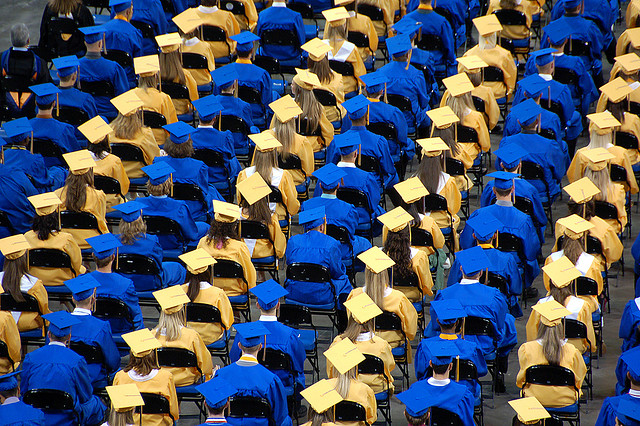 Wendy Ruiz is an American citizen, a native of Miami, where she was born in 1992. She has a Florida birth certificate. She has a Florida high school diploma. She has a Florida voter registration card, a Florida driver's license and a Florida bank account. She is an honor student in her second year at Miami Dade College–as an out-of-state student.
Ruiz is paying $377 per credit hour, instead of the $105.50 afforded in-state residents. That works out to an annual tuition and fees bill of $9,000 instead of the $2,500 in-state residents pay. Ruiz can't afford the normal, 12-credit-per-semester load, though that's what she'd rather take. So she'll end up taking three years to finish her two-year degree.
Why? Because her parents cannot show proof of her parents' legal immigration status. Florida's college and university system's rule is unbending. A student's residency status is irrelevant no matter how American, no matter how Floridian. Ruiz could have been Miss Florida for all the university system cares. It's her parents' residency status that counts, which also means that for countless students whose parents are being forced to move out of the state for economic reasons, they take their child's in-state rate away with them.
Or take Noel Saucedo. He, too, is an American citizen. He's old enough to vote. He was born in Miami in 1996, and has leaved continuously in the state since 2006. He has all the documents Ruiz has. He was also a good student. He was awarded a full scholarship to attend Miami Dade College. But unable to provide proof of his parents' legal residency in Florida, he had to pay the out-of-state tuition rate, which negated most of the advantage of his scholarship and preventing him, too, from taking a full load at the school. Last March he tried to enroll at Florida International University. He was asked for his parents' lawful immigration status. He didn't have it. He wasn't even allowed to go on with his application.
American citizens, Florida residents, denied their right to an education on terms equal to their equals. The stories go on, student after student.
Earlier today in federal district court, the Southern Poverty Law Center filed a class-action lawsuit on behalf of the students against Gerard Robinson, the Florida Commissioner of Education and Frank Brogan, chancellor of the State University System (and former education commissioner), challenging Florida's rule as it applies to legal Florida residents whose parents have no similar proof. The suit charges that Florida's rule is unconstitutional under the 14th Amendment's equal protection clause, and that it is in conflict with federal law, which recognizes the students as legal residents–and overrides state rules.
"These policies attack our most fundamental American values by punishing children for the actions of their parents," said Jerri Katzerman, director of educational advocacy for the Atlanta-based Southern Poverty Law Center, a human rights and advocacy organization. "It's an unconscionable attack on students from immigrant families that more than triples the cost of a college education."
"These American students went to the same Florida high schools, held down the same part-time jobs and participated in the same after-school activities as their counterparts who are granted in-state tuition," said Tania Galloni, managing attorney for the SPLC's Florida office. "We are simply asking that these students be granted the same rights as all other Florida citizens."
The lawsuit is part of the center's effort to reform school policies that unnecessarily push students out of school or otherwise limit their opportunities for a successful future. The center's efforts are focused in Alabama, Florida, Louisiana and Mississippi.
A copy of the complaint, filed today in the U.S. District Court for the Southern District of Florida in Miami, is below.

In-state tuition complaint against Florida by the Southern Poverty Law Center