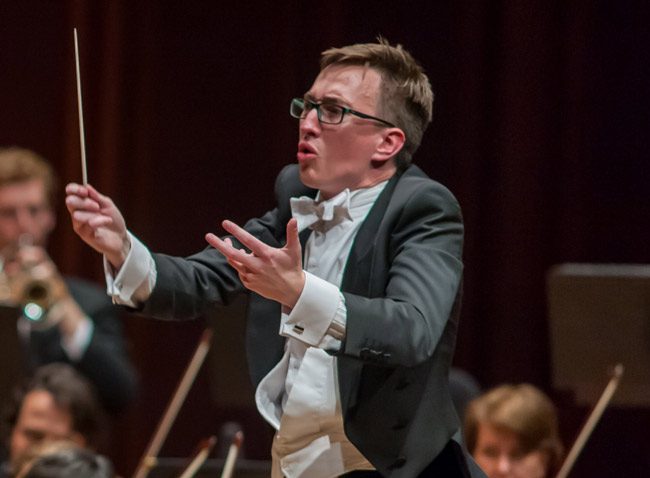 Note: Sunday's pops concert has been cancelled due to weather.
In Mickey Hart's book "Drumming at the Edge of Magic: A Journey into the Spirit of Percussion," the former drummer for the Grateful Dead recalls the time decades ago when he first heard a record of tabla drummer Alla Rakha from India.
Hart was no rank gorilla on drums. As a teen he had absorbed the beats of jazz king Gene Krupa, Nigerian drummer Olatunji, Cuban and Caribbean masters and others. Yet when Hart tried to tap in time with Rakha's polyrhythmic beats, he became "totally dumbfounded . . . It was like chasing a greased pig blindfolded." Rakha, Hart soon discovered, "was a Mozart of my instrument, an Einstein of rhythm, yet world music was arranged into such a rigid caste system that I had never heard of this man."
When the Jacksonville Symphony returns Sunday (April 15) for the Palm Coast Arts Foundation's annual outdoor Picnic and Pops concert, it will be a chance to hear the swagger of Sinatra's "New York, New York" amped to the max by a truly big band. A chance to hear the Jets and Sharks of Bernstein's "West Side Story" duke it out, to hear E.T. phone home, to hear the sturm und clang of Sousa's "Liberty Bell March."
And it will be a chance to be reminded that there are more Mozarts than, well, just that Mozart guy.
Hart was only partially right when he claimed that world music is mired in a rigid caste system – it's all music that is slotted into a caste system. Symphonic pops concerts – seemingly an obligatory offering of every orchestra in the western hemisphere – are both a reminder of that caste system and a subversive blow against it.
Pops concerts are not necessarily a case of orchestras slumming through a lesser musical world – just one that's different, even alien from Classical World.
Nathan Aspinall, the Australian-born associate conductor of the Jacksonville Symphony and the guy who will be at the podium of the arts foundation's Picnic and Pops, is no classical snob. Aspinall was at the podium on March 10 when Haitian-born, Grammy-winning, hip-hop superstar and would-be Haitian president Wyclef Jean came to Jax to jam with the orchestra.
Aspinall still sounded giddy when, during a phone interview from Boston six days before his Palm Coast date, he recalled what was billed as "A Night of Symphonic Hip Hop featuring Wyclef Jean and the Jacksonville Symphony."
"It really felt like you were at a rock concert," Aspinall said, his accent reflecting his Aussie roots. "The audience was one of the most excited, enthusiastic, energetic audiences that I've seen in Jacksonville by far. Wyclef was a pleasure to work with. He is incredibly talented, an amazing musician. He was very relaxed and professional and it was a really successful concert."
If The Grounds Are Wet or Rainy
---

Recent rains may force the Palm Coast Arts Foundation to move its 11th annual Picnic and Pops concert on Sunday April 15.

The event, which features the Jacksonville Symphony, may be moved from PCAF's outdoor pavilion at 1500 Central Ave. in Town Center, Palm Coast, to the pavilion at Bruce Rossmeyer's Destination Daytona, 1637 N. U.S. Highway 1, Ormond Beach, said PCAF executive director Nancy Crouch.

"Even if the day is beautiful, the grounds may be saturated, and we can't put people on wet grass," Crouch said. A decision will be made "by the end of day Thursday (April 12)," when PCAF must let the symphony know if the venue is changing.
"Where people sit at their tables is all zoysia grass – that absorbs a lot as opposed to regular grass," Crouch said. "If we have nothing but sunshine between now (2 p.m. Tuesday afternoon April 10) we probably could do the lawn here. But then again we have an issue with parking. We use all of the side lots around our facility here for parking."

The concert was moved to the Ormond Beach site one time previously during its 10 previous stagings. The Rossmeyer pavilion "is the only place in the area where we can put 1100 people at tables outside when they bring their coolers and picnics," Crouch said. "Mandy Rossmeyer has always been very gracious in allowing us to use their pavilion as a backup opportunity."

Around 1,100 tickets have been sold to the concert, including numerous tables of 10 or 12 patrons each. PCAF staff will contact ticket holders directly about any change of venue, using information provided when tickets were purchased.

"We'll call all the table hosts," Crouch said. "It's in their cover letters when they get their tickets, that in the event of inclement weather, we may have to move the performance." Patrons also will be notified through FlaglerLive, local radio and email.

"We did move it one other time and people actually loved it there," Crouch said.

For more information, call PCAF at 386-225-4394 or go online here.

The symphony's Palm Coast concert won't have the ace-in-the-hole of an international superstar like Wyclef (whose 2010 bid for the presidency of his native Haiti was aborted when he was ruled ineligible because he had not lived in the country for five years prior to the vote).
But Picnic and Pops will have Aspinall, and he's not one to treat pops as an occasion to relax and wave a baton with one hand while sucking on a stogie and drinking Dubonnet with the other. Consider that the concert will include John Williams' score for the movie "E.T. the Extra-Terrestrial."
"All pops concerts are different," Aspinall said. "But I would say a score from a John Williams film is just as complicated as Stravinsky and Mahler and Shostakovich — incredibly detailed, incredibly virtuosic, and also just as much fun for the orchestra to play."
The pops picnic program was selected with guidance from members of the Palm Coast Arts Foundation, said PCAF executive director Nancy Crouch: "We do have input. We say we want a nice balance of Broadway show tunes, pops, throw in a few classical pieces, patriotic songs. So, there's a good mix."
Aspinall himself doesn't have specific input. "I'm involved with programming on a broad level, but essentially the artistic department of the symphony develops the programs," he said.
Also, assistant conductor Deanna Tham was scheduled to conduct the Palm Coast pops date, but the orchestra's conducting schedule was shuffled after Aspinall was accepted into the Malko Competition for Young Conductors. He'll participate in the prestigious international event April 20-27 in Copenhagen.
A stellar pops concert depends on more than just having a John Williams score or two on the program.
"When we do these crossover concerts, the success of them is based a lot on the arrangements," Aspinall said. He was specifically addressing the skills that must be accessed by both parties when a pop-rock band shares the stage with an orchestra, as was the case with the Wyclif Jean collaboration and the April 13-14 concerts in which the Jacksonville Symphony will perform the music of David Bowie.
But Aspinall's point is well-taken anytime a symphony deems to take on a rock, pop or modern Broadway tune. While many may consider Euro-centric classical symphonic music to be the Mt. Olympus of Planet Earth's musical achievement, remember that Wolfgang Amadeus and Ludwig van would be totally flummoxed if asked to sit in on an everyday performance in Mumbai or Nairobi, or with Mickey Hart's world percussion ensembles or even with a rock band in a Bunnell bar – all instances where percussion is the bedrock. The genius of Euro classical music almost totally ignores the beat of the drum, polyrhythmic or otherwise, that moves the rest of the world.
It's not slumming when a classical orchestra dares to take on, say, Led Zeppelin's "Black Dog," in which guitarist Jimmy Page and bassist John Paul Jones jerk and stutter in a Brubeck-ian 5/4 time while drummer John Bonham thunders beneath them in 4/4 time. If the symphonic arrangement (which dictates which instruments play which parts, and with any embellishments) lacks the fury and finesse of the original, then the piece will sound, well, like a dog. Having strings play a pop or rock tune does not automatically elevate the tune.
The two occasions I have witnessed symphonies tackle "Black Dog," they brought the house down, and the smiles on the faces of the string sections were as much from relief over their accomplishment as from the fun they had getting there. Indeed, the musicians were the embodiment of singer Robert Plant's lyric: "Hey hey momma, said the way you move, gonna make you sweat, gonna make you groove" (emphasis on the sweat).
(A personal example: As a sitar player, I was invited to perform the Beatles' "Within You, Without You" with the Daytona State College Symphony Orchestra in 2014. Yes, tackling the way George Harrison's raga-influenced masterpiece moves from 4/4 to 5/8 and back to 4/4 time was a bear.)
Regrettably, there's no rock or hip-hop song, adventurous or otherwise, on the Picnic and Pops program. But the lineup includes its share of intricacies and eccentricities that make the best of popular music demand attention.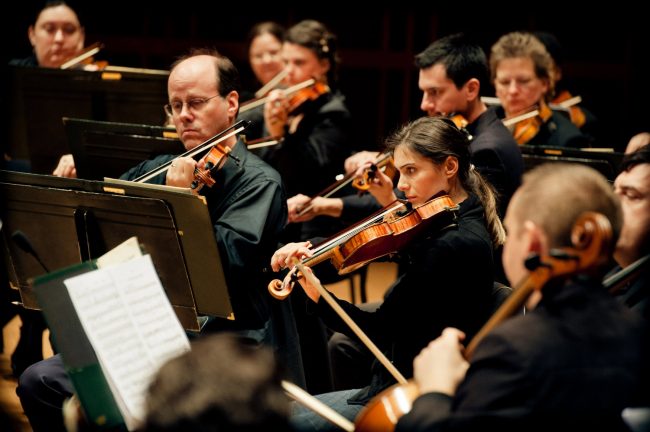 For example, that's the ol' "devil's interval" that likely will be heard when the band plays an as-yet-to-be-determined piece from Leonard Bernstein's "West Side Story." That peculiar series of dissonant, unsettling notes gets its Latin name — diabolus in musica — because Renaissance churchmen feared it and believed it sounded, well, evil. Bernstein loved it – as well as those aforementioned shapeshifting time signatures, too. He scattered the devil's interval (technically an augmented fourth note) in "Maria" and other "West Side Story" songs, while "America" hopscotches back and forth between 6/8 and 3/4 time.
When the symphony plays George Gershwin's "Summertime" from his folk opera "Porgy and Bess," patrons will be hearing a masterpiece of minimalism: The song uses only six notes, yet it's been interpreted more than 130 times in recordings by artists ranging from Miles Davis to Janis Joplin.
"The thing about these pops concerts," Aspinall said, "is that, unlike performing one symphony for the whole half of a concert, the style and the atmosphere and character of each piece are completely different. So, switching between different styles quickly is the challenging part, I find, about these concerts."
And what about the common perception that pops concerts are a way for orchestras to attract people to symphonic music, when they likely wouldn't attend if Mozart and Stravinsky were on the bill – is there truth in that?
"That's a very good question," Aspinall said. "I think it's important that orchestras reach out to people who otherwise wouldn't come to the concert hall. It's definitely the case that seeing a symphony orchestra play pop music or perform with a contemporary artist breaks down some perceptions of what a symphony orchestra is, and so people may be more inclined to come and hear a symphonic concert.
"But also, you know, some audiences just like going to pops concerts and some audiences just like going to classical concerts, and that's fine as well."
The Wyclef concert was one example of the symphony "definitely, actively trying to engage with the broader Jacksonville community," Aspinall added. "And if we have a more diverse audience, I think that's a wonderful thing for the symphony."
Indeed, that symphonic hip-hop concert "definitely" drew a more diverse audience, including more African-American listeners than usual, he said.
"There is a perception that most of what we do is classical music, and a big part of it is," Aspinall said. "But also a big part is pops concerts, concerts for kids and also films with the orchestra playing the soundtrack live. So, there is a great deal of variety in what we offer."
That variety doesn't require that a symphony lower itself – only that its musicians be on their toes as they explore the worlds of pop music's Mozarts.
–Rick de Yampert for FlaglerLive

The Palm Coast Arts Foundation's 11th annual Picnic and Pops concert, featuring the Jacksonville Symphony, will be Sunday April 15 at the foundation's outdoor stage at 1500 Central Ave. in Town Center, Palm Coast, weather permitting. The park opens at 6:30 p.m. with the concert beginning at 8 p.m. Ticket are $45 for arts foundation members, $50 for non-members. Tables seating 10 are $450 for members, $500 for non-members. Tables and chairs are provided. Patrons are encouraged to bring picnic food and beverages. Wine will be available for sale. For tickets or other information, call 386-225-4394 or go online at palmcoastartsfoundation.com.
Here's the Picnic and Pops program:
"The Star-Spangled Banner"
A Salute to the Big Apple
Selection from "West Side Story" – Leonard Bernstein
Selections from "Porgy and Bess" – George Gershwin
"Sound of Music" medley – Richard Rodgers
"Voices of Spring Waltz" – Johann Strauss Jr.
The American Frontier
"Liberty Bell March" – John Philip Sousa
Armed Forces Salute
"Chicago" medley
"E.T. Adventures on Earth" – John Williams