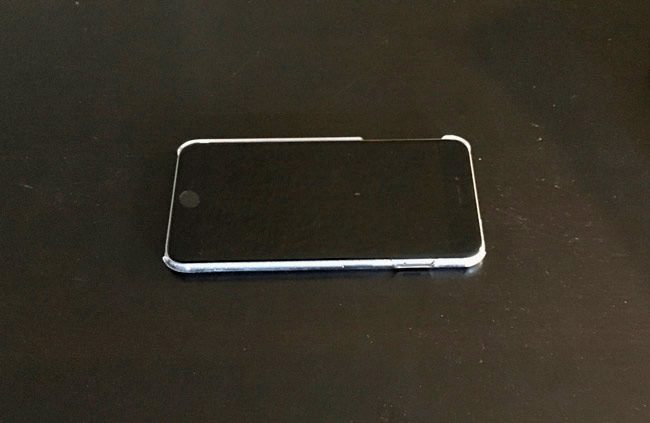 For the past many years, this requirement in the Flagler County Student Code of Conduct has stood out unloved and often ignored: "School ID's must be worn and clearly displayed above the waist by high school and middle school students."
The requirement may finally disappear in time for the 2017-18 school year.
The School Board agreed Tuesday to replace the requirement with a more sensible one. Students must show their ID upon request, only. And they don't necessarily have to have their actual ID on their person. They may have it in their cell phone.
"There's going to be an awful lot of happy high schoolers," board member Janet McDonald said.
The board tried to relax that rule two years ago and agreed to do so—until its chairman at the time, Colleen Conklin, got a single email from a constituent raising issues with the potential security risks of students not outwardly carrying their ID. That reignited a discussion on the matter, and because of disagreements over the wording of the policy, led the board to stick with its existing rule.
But enforcing the ID rule has been a time-waster, adding up to the equivalent of 45 days of lost instructional time, according to David Bosserdet, a district administrator who oversees discipline with Tim King. The two administrators appeared before the board during a workshop Tuesday afternoon to present findings on the ID rule over the years.
There's been an average of 1,290 ID-related referrals a year over the past three years. To address the referral, the student typically misses 10 to 15 minutes of instructional time, sometimes more, Bosserdet said. Aggregated, the loss adds up to the 45 days.
"What we'd like to suggest is to amend the student code of conduct to state that the students are required to have ID but must present them upon request," Bosserdet said.
He mentioned no cases of flagrance such as impostors or dangerous trespassers—the fear usually associated with unidentified individuals. The district has stringent security measures in place, limiting access to campus, video-surveilling all common areas inside and outside buildings, and requiring all visitors to submit their official identification through a computerized system that creates instant identifications, with bar codes, that visitors must wear as they walk campus.
Students use their identification cards to get meals, to check out materials from the library and to participate in afterschool events. The IDs also enable school officials to quickly identify anyone on campus.
Volusia and St. Johns county schools don't require their students to outwardly wear their identification badges. And by allowing students to have the option of carrying replicas of their IDs through their phones, they're more prone to comply with the more realistic rule. Students who don't have phones must have their actual ID to display when requested.
"The idea behind this is students are a lot less likely to forget or lose their cell phone than they are their actual ID," Bosserdet said.
"Unless it's my son, his phone is always dead," board member Andy Dance said.
The policy must still go through the normal process of being published for 30 days for public input before it may be adopted. The board agreed to do that Tuesday evening, with a likely adoption in June—assuming the policy is not once again derailed by an errant email.
"We were not successful the last time we brought this up," Superintendent Jacob Oliva reminded the board. But there was nothing but agreement around the table this time, though Conklin, the one member who had caused the change last time, was absent.
"It looks to me everyone is OK with this change?" Board Chairman Trevor Tucker asked. He got nodding approval.