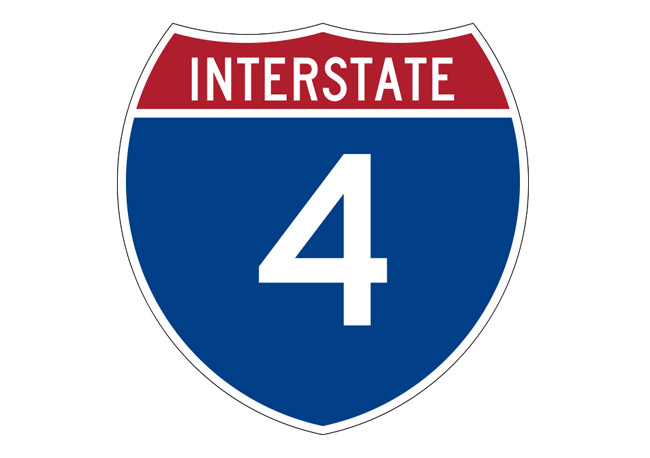 The I-4 corridor is almost a mythical place in presidential politics, with Republicans and Democrats seeing it as a ticket to the White House.
But down the ballot, the vast stretch of Central Florida also is the biggest battleground this year in state House and Senate races.
From Frank Bruno and Dorothy Hukill in Volusia County to Frank Farkas and Dwight Dudley in Pinellas County — and with key Orlando-area races in between — the two parties and interest groups are pouring time and money into trying to win competitive districts.
Incoming House Speaker Will Weatherford, a Wesley Chapel Republican who is leading efforts to elect GOP House members, said more than half of the state's competitive districts are in the I-4 corridor. Voters are seeing a raft of television ads, mail pieces, yard signs and Internet messages, while candidates and campaign workers fan out across neighborhoods to knock on doors.
"It is everywhere," said Fred Leonhardt, a prominent Orlando lawyer and lobbyist who works for the statewide firm GrayRobinson. "It is like being in a blizzard."
The competitive races are shaped, at least in part, by the once-a-decade redistricting process, open seats and demographic changes. For example, three of the state's hottest House races are clustered in an area of central Orange County and nearby western Seminole County.
In one of those races, Rep. Scott Plakon, R-Longwood, is running in a district that has substantially different boundaries than his current seat. He has drawn a challenge from Maitland teacher Karen Castor Dentel, whose prominent Democratic family includes her mother, former state Education Commissioner Betty Castor, and a sister, U.S. Rep. Kathy Castor of Tampa.
Marian Johnson, senior vice president of political strategy at the Florida Chamber of Commerce, said she thinks the Plakon-Dentel battle in District 30 is the most-competitive race in the I-4 corridor. She said both parties want to win the seat, while teachers unions back Dentel and business groups support Plakon.
"Our goal is to bring back every incumbent, and we think we will do that," Weatherford said, when asked about the Plakon race.
But in backing Dentel and other Democrats in key races in the I-4 corridor, the Florida Education Association points to what it says is a public displeased with the direction of education in the state. Jeff Wright, director of public policy advocacy for the FEA, said the teachers union is working to mobilize its members, though it will not have as much money as supporters of the Republican candidates.
Meanwhile, nearby House districts 47 and 49 do not have incumbents running. In District 47, former Republican Rep. Bob Brooks is attempting a legislative comeback against former Orange County Commissioner Linda Stewart, while Republican Marco Pena and Democrat Joe Saunders are in a battle of relative newcomers in District 49.
Democrats see districts 47 and 49 as the types of areas where they hope to make inroads against the huge Republican advantage in Tallahassee. Both districts went for Democratic gubernatorial candidate Alex Sink in 2010 and Democratic presidential candidate Barack Obama in 2008, but the House races are widely seen as competitive.
Incoming House Democratic Leader Perry Thurston of Plantation said parts of Central Florida are becoming more Democratic, including in areas with growing Hispanic populations. When House seats open up, he said Democrats want to be in a position to pick them up.
The parties also are competing for open House seats at the western end of the I-4 corridor in Pinellas County. Former Republican Rep. Frank Farkas is running against Democratic St. Petersburg attorney Dwight Dudley in District 68, while Republican South Pasadena Mayor Kathleen Peters is competing with Democratic financial consultant Josh Shulman in District 69.
Weatherford and Johnson, the chamber of commerce political strategist, said Pinellas County has become an area where partisanship does not drive elections. The District 68 seat effectively became open when Republican Rep. Jeff Brandes decided to run for the Senate this year, while the District 69 seat became vacant when Democrat Rick Kriseman decided against seeking another term.
"Pinellas County is a very unique place," Weatherford said. "They are not driven by the party. They are driven by the person."
The I-4 corridor also is home to two competitive Senate races, including a District 8 fight between Democrat Frank Bruno and Republican Dorothy Hukill that is expected to draw millions of dollars in spending. Bruno, the chairman of the Volusia County Council, and Hukill, a four-term House member from Port Orange, are running for an open seat that includes most of Volusia, a large chunk of Marion County and a corner of Lake County.
Like in the Plakon-Dentel House race, the Bruno-Hukill campaign is drawing heavy involvement from organizations such as teachers unions and business groups. The only other Senate race that rivals it is a South Florida battle between Sens. Ellyn Bogdanoff, R-Fort Lauderdale, and Maria Sachs, D-Boca Raton, who are in the same district after new boundaries were drawn.
The other Senate race in the I-4 corridor that has drawn attention is in District 14, where Rep. Darren Soto, D-Orlando, is competing with Republican Orlando attorney Will McBride. While the district appears to favor Democrats, McBride has loaned $205,000 to his campaign, which gives him a financial edge over Soto.
–Jim Saunders, News Service of Florida