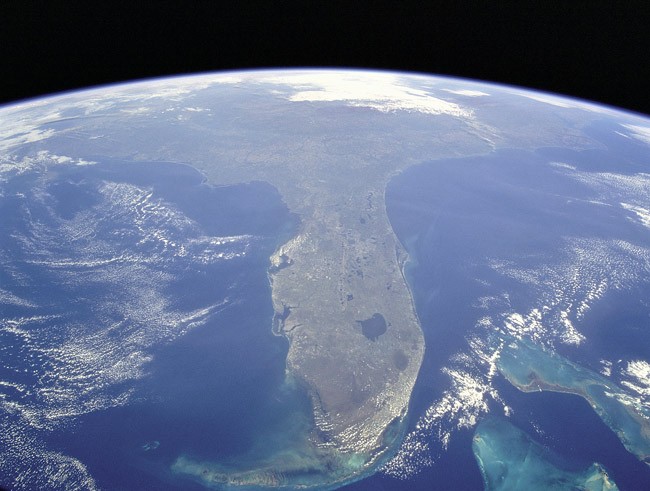 The Atlantic hurricane season is coming to a close for the 10th consecutive year without Florida taking a direct hit.
Going from June 1 to Nov. 30 without a hurricane making landfall — even though hurricanes can form outside the designated "season" — is once again great news for residents and for the insurance industry.
But emergency-management officials say there isn't time to rest.
Cloudy patches from other kinds of disasters — storm-related flooding and tornadoes — could be on the winter and spring horizon.
"Don't let your guard down just because hurricane season is at an end. There is a potential escalated level from these storms this spring," said Bryan Koon, director of the Florida Division of Emergency Management. "That's the downside of an El Nino. It's good for us on the hurricane side, bad for us on the severe weather side."
Also, disaster officials and the insurance industry say they continue to prepare for hurricanes because eventually Florida will get hit.
"Nobody thinks we're going to be hurricane-free for another decade," said Lynne McChristian of the Insurance Information Institute.
The state has doubled its previous record hurricane-free period — 1980 to 1984 — based on records going back to 1851.
The current streak is made even more remarkable since Florida, with its 1,260 miles of coastline, has accounted for about 40 percent of hurricane landfalls on U.S. shores in that recorded time period, according to the National Weather Service.
The last hurricane to make landfall in Florida was Wilma on Oct. 24, 2005.
Since that time, the state has been hit by eight tropical storms, which have caused significant flooding in parts of the state.
Koon said those tropical storms are good tests.
"The smaller disasters we have, like the flooding in Pensacola, the Northwest Florida floods and tropical storms, keeps things greased and allows us to practice and make sure we're ready to go," Koon said. "Even things like Tropical Storm Erika this year, that didn't impact the state at all, but for which we activated for a few days, all of that helps us moving forward."
The state has also continued to adapt its plans by studying storms that have hit other parts of the nation, Koon said.
"The next time we do have one, we will be better than we were in 2004 and 2005," Koon said. "We won't have had the real-life practical experience of a hurricane in Florida, but the systems will be better, the process will be better, the training, the education, the outreach."
Gov. Rick Scott has proposed nearly $10 million for efforts to further prepare Florida for storms.
Scott's $79.3 billion budget proposal released on Monday includes $3.4 million for residential construction mitigation intended to improve the ability of Florida homes to withstand the force of disasters like hurricanes.
There is $3 million for state and local emergency-management activities related to special-needs facilities that would be used during disasters and other emergencies.
Another $3.5 million is proposed to continue the development of an emergency statewide notification system, which would provide storm alerts and updates via text, email or phone calls.
The state put about $4.5 million into the program for the current year and hopes to start getting the program created and out to the public before the 2016 hurricane season.
Koon said the program, once fully active over the next few years, should also help property owners financially.
"As part of the National Flood Insurance Program, there is a component called the community ratings system, and by doing certain things to help prepare your community for a flood, you can take credit for it and reduce the flood insurance premiums that people are paying," Koon said.
The insurance industry in Florida has already benefited from the hurricane lull.
The state-backed Citizens Property Insurance has shed hundreds of thousands of policies into the private market the past three years, while private insurers have been able to bulk up their coffers.
"The companies that have had 10 years to shore up the finances, 10 years to make sure they've adopted technology to monitor their exposures to risk, they've been able to get everything organized," McChristian said. "But that doesn't mean the Florida market is still not fragile."
Florida has seen its population continue to explode, passing New York nearly a year ago to become the third most-populous state in the nation.
The population growth has spurred new waterfront developments that insurance industry officials say will mean the next storms will be more expensive than the last ones.
"Go down to South Florida. There are new high rises. That's going to increase building costs, and there are more people living in some of those areas," McChristian said. "The insurance industry is planning for losses being much larger than in the past."
Even with such prognostication, the industry is expected to withstand at least the first major storm making landfall.
A month ago, the state Office of Insurance Regulation reported that the 112 property-insurance companies participating in an annual "catastrophe stress test" of financial resources could withstand a 1-in-100 year storm.
A 1-in-100-year storm is an event that has a 1 percent chance of occurring in any given year. A 1-in-50-year storm has a 2 percent change of happening.
–Jim Turner, News Service of Florida