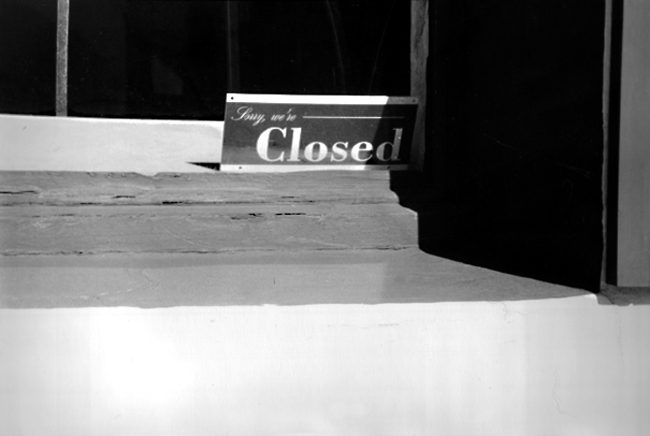 Last Updated: Wednesday, 5:45 p.m.
The following is a rolling list of announced closures in Flagler County. The list will be updated as needed. Feel free to email us here or add information in the comments. 
Schools, Colleges and Universities:
In Flagler County schools: All Flagler County schools are closed through Thursday, Sept. 5, but reopening Friday, Sept. 6. The closures so far don't mean that the week-long Thanksgiving Holiday will be affected.
Stetson University: With only minimal water intrusion in a few buildings and a little debris scattered across campus, Stetson University is in the process of powering up and cleaning up after Hurricane Dorian. University officials expect to reopen on Thursday, Sept. 5, in the afternoon. Classes will resume on Friday, Sept. 6. Students, faculty and staff have been alerted.
Stetson University College of Law in Gulfport, Tampa Law Center and Center at Celebration will reopen and resume classes on Thursday, Sept. 5.
Daytona State College officials have assessed the status of all campuses and are reporting no significant damage from Hurricane Dorian. The College will reopen Friday morning, September 6, for business as usual with all scheduled classes and activities, including online classes. Essential facilities personnel and campus safety staff will be contacted by their supervisors to report to work Thursday. Students, please note that faculty will be flexible if you evacuated and you won't be impacted academically for putting your personal safety first. Please check your Falcon Mail and contact your individual instructors if you have specific questions regarding rescheduled assignments.
Courts:
In advance of Hurricane Dorian, all courthouses in the 7th Judicial Circuit will be closed through Thursday, Sept. 5. 
 The 7th Circuit includes Flagler, Putnam, St. Johns and Volusia counties. This closure affects the Kim C. Hammond Justice Center in Bunnell, the Putnam County Courthouse in Palatka, the Richard O. Watson Judicial Center in St. Augustine, the Volusia County Courthouse in DeLand, the S. James Foxman Justice Center in Daytona Beach and the Volusia County Courthouse Annex at City Island in Daytona Beach.
First appearances for Wednesday, Sept. 4, in all counties are canceled. But first appearances will take place as scheduled in Flagler on Thursday and at 1:30 p.m. in Volusia. Updates will also be posted on the circuit's website, www.circuit7.org and via its Twitter account @7thCircuitFL. Information on court closures and openings for all Florida courts will be posted on the Florida Supreme Court website, https://www.floridasupremecourt.org/Emergency.
Hospitals, Health Care Facilities
Based on the current trajectory and prediction models for Hurricane Dorian, AdventHealth does not expect to close any hospitals in the Volusia, Flagler and Lake counties area at this time. However, hospital officials are closely monitoring the storm's path and expected impact to the area and are prepared to make any adjustments if needed.
Town Center Medical located at 21 Hospital Drive in Palm Coast will be closed on Tuesday and Wednesday.
Flagler Health Department
The Florida Department of Health in Flagler County will reopen for services on Thursday, September 5. The department had closed on Friday, August 30, 2019 for Hurricane Dorian response and special needs shelter operation at Rymfire Elementary School. At the peak of the storm, the department hosted 120 special needs individuals and 48 caregivers, with assistance from 50 staff members and more than three dozen volunteers, including contracted nurses and two teams from the International Medical Corps.
Residents and others working to clean up debris left by the storm could be at risk of sustaining injuries, and the Florida Department of Health is urging residents to practice caution when cleaning in and around their homes. For more information, visit https://www.cdc.gov/disasters/hurricanes/be-safe-after.html.
Parks:
The Castillo de San Marcos and Fort Matanzas National Monuments in St. Augustine will be closed until further notice. For National Park updates, please visit www.nps.gov/casa and www.nps.gov/foma.
Government:
Flagler County government, Flagler Beach government and Bunnell Government offices will all re-open Thursday.
Palm Coast: City offices re-open Thursday, normal hours, 8 a.m. to 5 p.m.
Parks and recreation facilities will remain closed through Thursday, Sept. 5. This includes all scheduled activities, facility reservations, and tee times through that day.
The City Council Special Budget meeting from Wednesday, Sept. 4 has been rescheduled for Wednesday, Sept. 11 at 5:05 p.m.
Garbage collection in Palm Coast will resume normal pickups on Thursday and Friday with a special yard debris pickup day on Saturday.
The Customer Service phone number in Palm Coast government is 386-986-2360.
Flagler government issued this helpful graphic Wednesday afternoon:
Banks:
All Wells Fargo branches in Brevard, Volusia and Flagler will be open Thursday, although some will open later than usual.