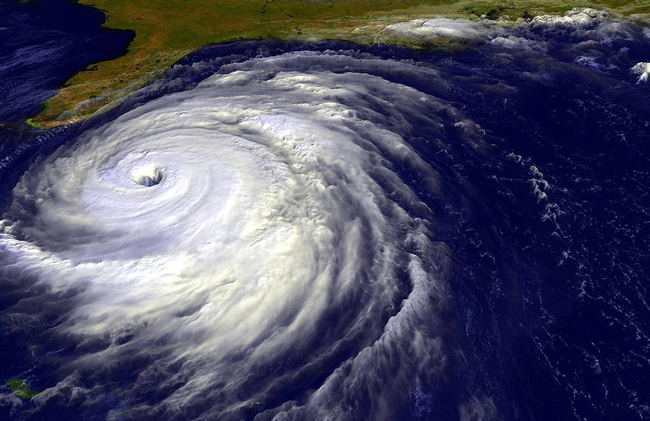 Collected to help pay claims from the 2004 and 2005 hurricane seasons, an extra charge on homeowners- and auto-insurance policies will be removed 18 months earlier than previously expected.
The 1.3 percent charge, added to most property and casualty lines, covers losses incurred by the Florida Hurricane Catastrophe Fund from those storm-filled seasons. Gov. Rick Scott and members of the Florida Cabinet this week moved up the end date of the "assessment" to Jan. 1, 2015 rather than July 1, 2016.
"It's a positive thing," said Jack Nicholson, executive director of the Florida Hurricane Catastrophe Fund. "People refer to this as a hurricane tax, and it will go away."
The change was welcomed by the business and insurance community in Tallahassee.
"It means rates are going down a little bit, which is a good thing," said Sam Miller, executive vice president of the Florida Insurance Council.
The charge, which first appeared at 1 percent in 2007 and was raised to the current rate in 2011, collectively hits policyholders for between $350 million and $500 million a year.
The charge is imposed on most property and casualty policies other than medical malpractice and workers compensation.
Nicholson said the fund, which provides backup coverage for insurers, was able to move up the end of the collection in part by settling the final claims for damages from Hurricane Wilma, which hit South Florida in October 2005, at $498 million less than what had been initially sought.
Also, the fund has received more money than expected due to an increase in policies statewide, he said.
Such a fee could return if the state is again hit by a large storm that depletes the resources of the fund.
The catastrophe fund, better known as the cat fund, currently has about $13 billion on hand and is expected to be able to raise an additional $4 billion, which is considered solid ground for covering most post-storm claims.
The state was hit by eight hurricanes in 2004 and 2005, which accounted for about $9.2 billion in claims to the cat fund. No hurricane has made landfall in Florida since those highly active seasons.
In addition to the cat fund assessments, customers of Citizens Property Insurance Corp. receive an additional 1 percent charge to cover losses from the 2005 storms. First imposed in 2007, the charge is expected to be paid off in June 2017.
–Jim Turner, News Service of Florida