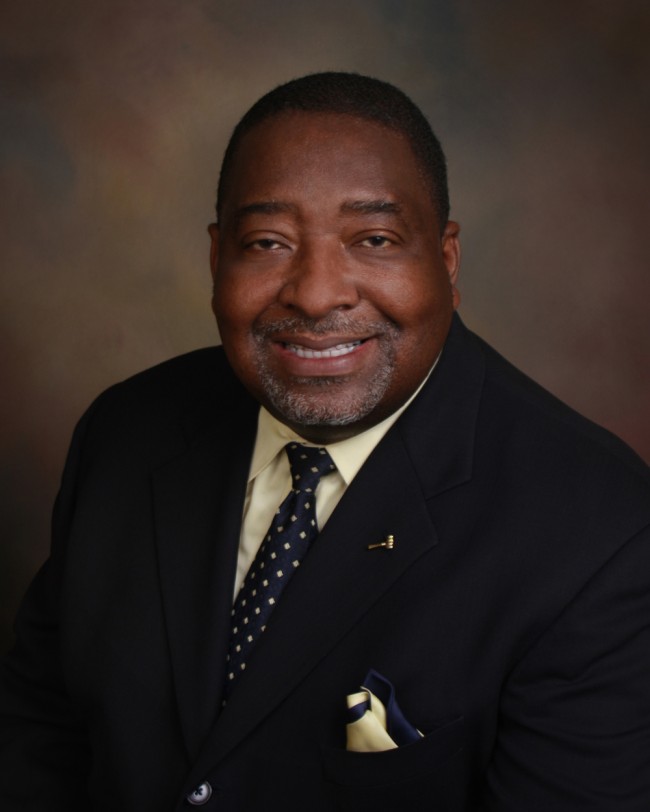 Volusia County Circuit Judge Hubert L. Grimes, the first black judge to serve on County Court, will retire from the Seventh Judicial Circuit, effective Jan. 30, 2014, after 25 years on the bench.
Grimes was first elected in 1988. After serving 11 years in county court, he was appointed to the circuit bench in 1999. He has presided over juvenile delinquency, juvenile dependency, dependency drug court and family court cases. He currently hears family court cases at the Volusia County Courthouse in DeLand.
Before becoming a judge, he received his undergraduate degree from Kentucky State University and his law degree from the University of Georgia. He worked as an attorney for Central Florida Legal Services, worked for Central Florida Community Development Corp. and had his own private law practice.
Grimes said he is proud of his role as a trailblazer for the local court system. "It hadn't been done before and there were some people who tried to dissuade me from running. They thought it was futile," he said. "But with faith in God, encouragement from family and friends, along with the support of the voting public, I accomplished my dream."
"I was excited to undertake the challenge," he said. "I thought I could make a contribution to the judiciary and hopefully open a door for other persons of color to pursue their dreams."
Looking back on his 25-year career and the 100,000 cases he's handled, Grimes said he is particularly proud of his work with juveniles. He authored his own book, "How to Keep Your Child from Going to Jail: Restoring Parental Authority and Developing Successful Youth" (iUniverse, 2010, also available on Kindle) to encapsulate his insights and ideas for parents. (Grimes's betrays his sense of humor in his Amazon review to his own book: "As the author of this book, I definitely love it." But several other reviewers gave him high marks. "After reading Judge Grimes book [sic.]," one wrote, "I realized how much I needed to change in my parenting skills of my twin boys. Thank you for showing me the common trends and issues that develop in my home that I can change to help influence my children."
Grimes also works as an adjunct law professor at the FAMU College of Law in Orlando as a part of their Academic Success and Bar Preparation program.
"Working with young people has been a constant passion of mine," he said. "I have tried to guide them and inspire them to avoid the pitfalls of trouble and to fulfill their dreams."
He recalled one court hearing when a young Marine Corps officer came to court in his dress blues. The officer had once been a juvenile in the judge's courtroom, and he returned to thank the judge. "He told me, 'You gave me some powerful words, words that shook my world.'" Grimes then asked the Marine to address a courtroom full of families and juveniles and to tell his own story for the young people having hearings that day. "There was not a dry eye in that courtroom," he recalled.