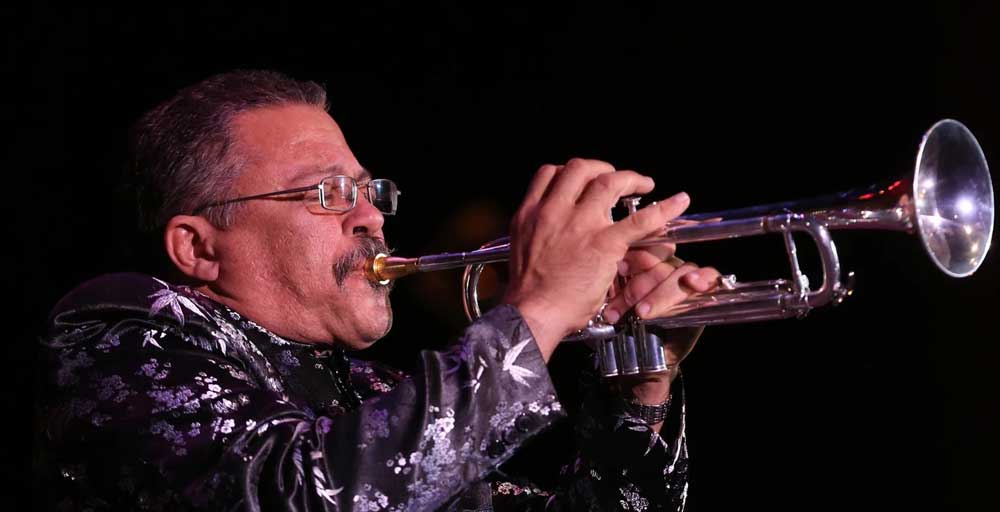 April is Jazz Appreciation Month. In 2001, the Smithsonian National Museum for American History created Jazz Appreciation Month (JAM) to "recognize and celebrate the extraordinary heritage and history of Jazz. With its roots planted solidly in New Orleans, the music called Jazz has been listened to, talked about and often misunderstood since the late 1800's.




"JAM is an excellent opportunity for communities to come together and find common ground in the arts," said Ken Kimery, Program Director at Smithsonian Jazz. "Jazz has a unique history that we share as a nation. It's an important vehicle that provides insights into our country's evolution throughout the 20th century and beyond."
Locally, the North East Florida Jazz Association (NEFJA) has been celebrating and promoting Jazz for more than 35 years.
Established in Palm Coast in 1986 by Eugene (Jeep) and Muriel McCoy, NEFJA's mission has always been twofold: to keep Jazz alive in northeast Florida by presenting concerts featuring world-class Jazz musicians at affordable prices for local audiences and by providing scholarships to talented young students enrolled in a Jazz Studies program at a local college or university.
"From its inception we have supported the Smithsonian's Jazz Appreciation Month," said Muriel McCoy, NEFJA co-founder and president. "Each year we present a special JAM concert and encourage our members to bring along a guest or two—especially people who are not familiar with America's only original art form.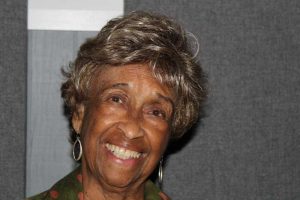 "This year, we're in for an exceptional treat—the Longineu Parsons Quintet will be performing. Dr. Parsons is considered to be one of the finest trumpet players in the world. The energy he brings to the stage is magical. Every time he's played for us, the audience is just blown away," McCoy said.
Longineu Parsons II is a classically trained trumpet player and Professor of Music at Florida A&M University. In addition to trumpet, he plays the flugel horn, African recorder, flute, percussion and vocals. His audiences span more than 30 countries in North, South and Central America, Europe, Asia, the Middle East and Africa.




He has performed and recorded with Jazz greats including Cab Calloway, Nat Adderley, Nat Adderley Jr., Cecil Taylor, Nancy Wilson, Joe Williams, Herbie Mann, Philly Joe Jones, Kenny Werner, Frank Foster, Mal Waldron, Archie Shepp, Sun Ra, Sam Rivers, David Murray, Billy Harper, and many others.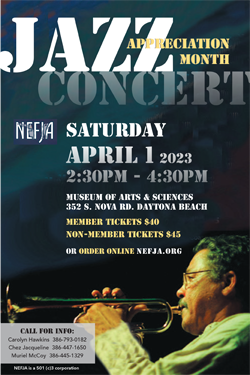 Parsons is also the president of Tribal Disorder, a recording label and collective of internationally performing musicians. With all of this musical education, experience and acquired knowledge in his portfolio, one would think Parsons could tell you what Jazz is. Not so easy.
But what, after all, is jazz? "I wouldn't know how to define Jazz at this point," Parsons said. "I wouldn't attempt to do such a thing. I know there are people that say 'Jazz is like this' or 'goes like that' or 'this is not jazz' and so on and so forth. I'm totally at odds with that.
"If you define Jazz within the narrow confines that some people do, that music was from another time," he continued. "For example, I like Mozart. I've paid money to hear Mozart pieces in performance. It's still great music but it spoke to another time and those cultural things.
"Going back to the roots of the history of what I call Jazz, we're at a different time now, " Parsons said. "To give you an example of what I mean, if Duke Ellington were here now, do you think he'd be doing Satin Doll?




"Let's say Duke Ellington is a 30-year-old right now; he'd be using the things available to him—sampling and all the other technology. Duke always played dance music, but in today's environment, who knows what kind of music he'd be making? But it would sure be different."
"There are many forms of the music these days," Parson said. "Jazz has its roots in America. We're talking about African influences, African emphasis on rhythms, using western chords and melodies. Going forward, the music has taken its influences from many cultures, thanks to musicians like Louis Armstrong who have brought the music all over the world."
The Smithsonian's Kimery agrees that Jazz has morphed over the years. "Jazz has become an international portal. It is inclusive rather than exclusive. Not only are we exporting our unique American music to the world, but we're also importing theirs. Music gives people an opportunity to embrace, support, and reinvent what is," he said.  "It gives us an opportunity to learn from each other—not just about our similarities, but also our differences. Jazz language is universal and breaks through conventional language barriers."
As a music professor and as a performer, Parsons is continuously exposed to new and different sounds. "It's too easy to say 'ya know, young people listen to this music and it's crap.' I remember hearing the same thing when I was young, so I'm real hesitant about being judgmental," he said.  "I'm here to learn as much as I can. The clock only moves in one direction. I don't want to be left behind and be someone who is not relevant anymore.  I like the idea of moving forward and not just dismissing something because it's different than what I came up with."
As to what you can expect from the JAM show, "we won't stay in the one bag of 'Jazz' but we'll play it in a larger sense of Jazz music," Parsons explained. "We are using this word to kind of identify a generality of what we're coming to do. I just want to make sure that what we come with will represent a large frame not a small frame of what this music is because, after all, we're talking about Jazz.




"I like to deal with the history going back to then—and the stuff that has come since. And some of my music is going to be funky," he added. "I've done stuff with NEFJA for so many years, so it's very personal. It's not just a gig. I wanna go in there and blow the walls down. 'Cause that's what I like to do!"
The Dr. Longineu Parsons II Quintet includes Parsons on trumpet, Zac Chester on piano, guitarist Ted Shumate, Lawrence Buckner on bass and, Parsons' son, Longineu Parsons III, on drums.
–Barbara Salter for FlaglerLive

NEFJA's Jazz Appreciation Month concert is Saturday, April 1 from 2:30 to 4:30 PM at the Museum of Arts & Sciences, 352 S. Nova Rd, Daytona Beach. Tickets for the concert are available online at NEFJA.ORG, at Chez Jacqueline in Palm Coast, or by calling NEFJA member Carolyn Hawkins at 386-793-0182.