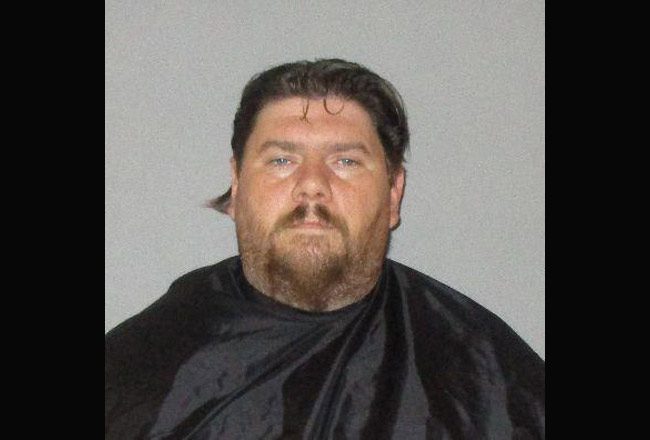 Gary Wayne Hodges, a 35-year-old resident of 21A Prosperity Lane in Palm Coast, is at the Flagler County jail on $180,000 bond following an alleged armed robbery at the Dollar General store on State Road 100 in Bunnell on May 26.
Hodges had been detained at the Volusia County jail after his arrest there, when he'd threatened suicide.
The alleged robbery took, place around 8 a.m. May 26 at the store at 1208 South State Street (U.S. 1). A customer was at the counter checking out with the 33-year-old store clerk. Hodges was standing behind the customer, then requested two packs of 305 cigarettes and a Mountain Dew. As the clerk began ringing him up, he took out what the clerk described as "a large hunting-style knife with a handle," and pointed it at her.
"Give me the money," he ordered the clerk, according to his arrest report. "Don't scream or call anyone." The clerk removed the money from the cash register and put it on the counter. She'd later say she'd been terrified by the assault. Hodges grabbed it, ran out and drove away in a black Hyundai.
The encounter was caught on surveillance video, though the quality of the video was not optimal. Hodges, a heavyset man, appeared in the footage, as did his car, whose license plate authorities were able to track down to the P-Section house. "It was discovered that a heavyset white male, later identified as Gary Hodges, overdosed at the registered owners house and had a history of narcotic use," a Flagler County Sheriff's report states. The vehicle was registered to Hodges's wife.
A still shot of Hodges from the video surveillance quickly circulated among Bunnell police and sheriff's units and to Volusia police agencies as it was believed Hodges was heading south on U.S. 1.
At 11:10 a.m. the same day, Hodges' wife called 911 to report that her husband had gotten in touch with her and threatened suicide. He said he was going to jump off a bridge, according to 911 notes that day, but didn't say where he was. He asked his wife if police had shown up at the house. She told him no, but that "they will be." Sheriff's units began checking every bridge in the county–Flagler Beach, Hammock Dunes, Matanzas Parkway.
At 11:26, the 911 dispatch center got a call from the Volusia County Sheriff's Office. Hodges was located at LPGA Blvd and International Golf Drive, where Hodges was being cooperative.
The store clerk was provided with a photo line-up and positively identified Hodges as the alleged assailant earlier that morning.
"Hodges confessed to committing the robbery," a Bunnell release stated. (The Bunnell Police Department investigated the case.)
Hodges was transferred from the Volusia jail to the Flagler jail Wednesday evening. He was booked in at 6:38 p.m. Armed robbery is a first-degree felony. He also faces a third-degree felony charge of aggravated assault.